September/October "Show-It!"
The sheer size of the Permian Basin's role in the nation's total production mix is key to its visibility as the industry pacesetter. Operators increased monthly drilling permit applications last month by more than 50 percent and unveiled plans to call both rigs and frac spreads back into service. Meanwhile Wood Mackenzie begins its August analysis of America's most economical shale plays with a listing of Jim Henry's Permian Wolfberry play at the top of the best-economics table, with the Midland, Central and Delaware basins following. Majors and independents are getting ready to roll, and beefed-up infrastructure is there to go with the flow!
It's time to get back in the ring with this multi-channel marketing opportunity!

September/October AOGR Special Edition
Your Permian Basin Multi-Media Menu!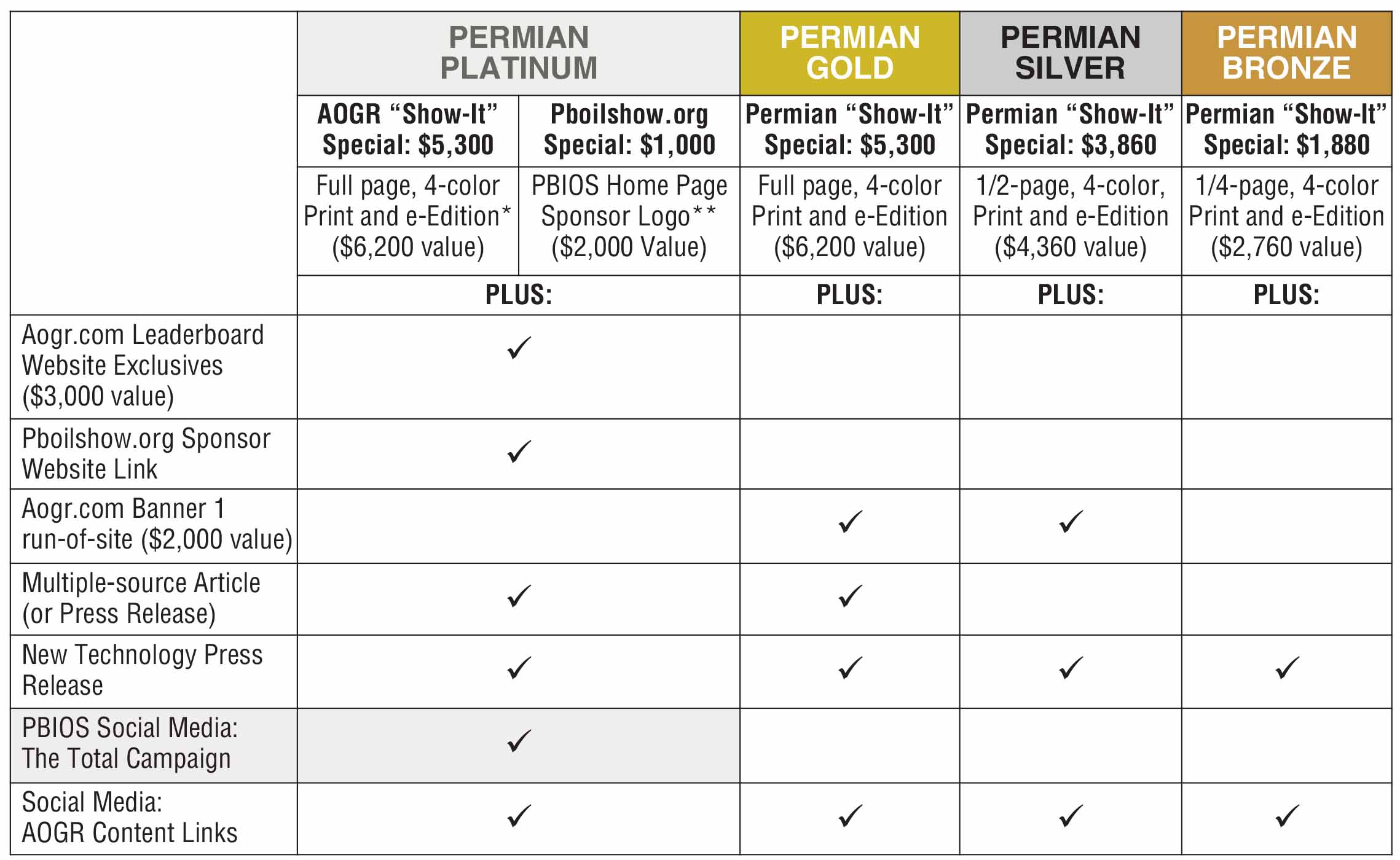 * After 12,500 Special Edition subscriber copies are mailed, the e-Edition will blast to AOGR subscribers and previous PBIOS attendees, and post to AOGR.com and pboilshow.org.
** Only 12 Special PBIOS sponsor logo/website links are available. Logos & links posted thru May 31!
September/October Flier | Print Page Specs | Online Ad Specs
Sample Releases | Sample Article
Advertising files for AOGR's special multi-media edtion, separate from the
monthly October "Election 2020" issue, are due September 18.
Please call 1-800-847-8301 for additional details, and to reserve your space today!