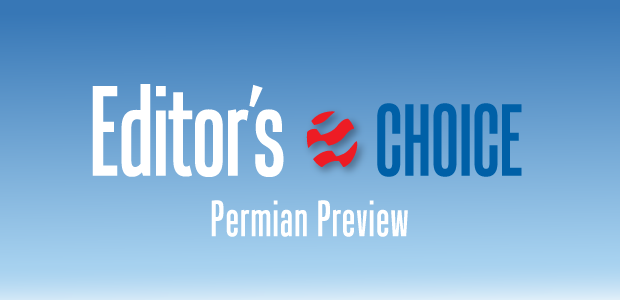 August 2021 Editor's Choice
As PBIOS President, Pipes Represents All Levels Of Industry Professionals
By Danny Boyd, Special Correspondent
ODESSA, TX.–2021 Permian Basin International Oil Show President Tommy Pipes' career in oil and gas began in 1982 as a floorhand wrenching rods and pulling pipe on a workover rig. At the time, the industry was enjoying an historic boom, and for an ambitious young man, the oil fields of West Texas were the place to be.
During the ensuing 39 years, Pipes' career has included an ascent from the rig floor to the executive suite, and the eventual co-founding of Odessa-based Platinum Pipe Rentals. Over the decades, he has seen the industry's fortunes yo-yo up and down, but all these years later, the Permian remains the place to be for anyone with ambitions in the oil and gas business.
As final preparations get underway for the PBIOS–postponed a year by a pandemic that shut down field activity for months–it seems especially fitting that the president of this year's PBIOS is someone who "came up" working pipe wrenches and tongs; someone who embodies all walks of the oil and gas professionals who work hard every day to supply the energy that powers our world, from the rig hand to the chief executive.
After all, historically the PBIOS has billed itself as a "working man's oil show," with its humble county-fair-like atmosphere transformed through the years, along with the Permian industry itself, into a starring international attraction. PBIOS is set for Oct. 19-21 at the Ector County Coliseum in Odessa. The theme is "Celebrate Our History, Embrace Our Future. A New Decade."
Pipes says the privilege of spearheading the show is not lost on him. "Being president of the PBIOS is an honor. That is especially true this year considering everything people in the industry went through in 2020," he remarks.
"I have had the privilege to be associated with the show now for over 20 years, and have always admired the way the show comes together. Our staff, board, committees and committee chairs include a group of people who love what they do and are passionate about putting on a great show," he continues. "I am excited about PBIOS being as successful this year as it has been in the past."
Attracting Attention
Organizers want the show to have maximum appeal to industry participants from managers to field employees, and having leaders such as Pipes helps attract attention from all levels, says PBIOS Executive Director Tony Fry.
"Pipes wanted to see what goes on in the field, so that is where he started and he has worked his way up," Fry says. "His knowledge of oil and gas industry field operations is always welcome. From a sheer business standpoint, he has been very helpful. He weighs what is going on and when he speaks, you need to pay attention because it is meaningful."
With basin activity continuing to recover from the COVID downturn, the pace of interest in the show has risen steadily, he says. As of late July, 728 vendors–a full house–were signed up to display services and products in 1,129 spaces. In fact, the show already had a short waiting list, Fry adds.
"It is extremely difficult to be planning for a show and not having it, then going back and picking up where we left off, but things are going very well," he comments. "We are proud to announce that exhibit space is sold out."
PBIOS began in 1940 as the Little International Oil Show and included 35 exhibits. After a hiatus because of World War II, the show was revived in 1950 as the Permian Basin Oil Show and was held on even-numbered years. Because of growing international appeal, the name was changed to the Permian Basin International Oil Show in 1994.
The biennial show now will be held in odd-numbered years, Fry says, although the Board of Directors discussed having a show again in 2022 to revert to even-numbered years.
"The board decided that having it every two years is enough," he says. "Technologies are always evolving, but exhibitors and attendees are happy with an every-other-year event, and we do not want to overdo it with our volunteers. They are the ones who put on the show. Their energy and excitement are what make PBIOS such a huge success."
Back To Business
A member of the PBIOS Board of Directors for 16 years and an Executive Committee member for the past 12, Pipes says the decision to postpone the event last year was a hard one for the board, but concerns about the safety and health of visitors and exhibitors, tough industry conditions and prospects for scant attendance left them little choice.
Now, with the development of vaccines, the lifting of COVID restrictions, and companies getting back to the business of drilling and completing wells, the board is celebrating the full show, he says.
"We are right about where we should be at this point in time a few months before the show," Pipes comments. "It should be a very successful show. The decision to postpone was definitely the right one, and now people are anxious to get back in touch with their customers and vendors. Looking at exhibitor interest, it should be well attended."
The postponement last year has contributed to vendor turnover of about 25%, compared with 15% typically, Fry points out, but attendees will have the opportunity to see new faces, and new vendors will have the opportunity to build clientele.
Vendors' displays will run the gamut of offerings available to other service companies and producers, including the latest technologies and programs on water reclamation and reuse, always a major point of interest in the basin, he says.
"A lot of companies recycle water and are always exploring ways to recycle more," Fry adds.
Vendors also will display products and services targeted at reducing emissions and helping companies meet other environmental, safety and governance goals, Pipes says.
"We are going to have a lot of exhibits that are bringing solutions for those issues," he says. "The show allows exhibitors to demonstrate to their customer base what their solutions are, and it gives them an opportunity to get face-to-face with the end-user. If you look back on previous shows, exhibitors consistently have offered solutions for the challenge of the day. This year, environmental and emission issues are certainly front and center, and exhibitors will have a lot of answers for companies that have a lot of questions."
Front-Row Seat
Pipes has had a front-row seat for the oil and gas industry's historic transformation with the advent of horizontal drilling and multistage hydraulic fracturing technologies. A native of Bryan, Tx., Pipes entered the construction industry in the early 1970s, but double-digit interest rates and inflation put a damper on prospects for growth, he recalls. In December 1981, Pipes set out for Odessa and a job that started the following month at Yale E Key, a well service subsidiary of Sparkman Energy.
Working floors represented a major career shift, but allowed Pipes to learn the business from the bottom up laboring on waterfloods and other oil and gas projects. The oil and gas industry fascinated him, Pipes remembers.
"In a year or two, I had the opportunity to become a tool pusher, and from then on, I basically held just about every position you could hold in the company," he says.
Sparkman Energy eventually became Key Energy Services, and with his success as a tool pusher, Pipes was promoted in 1987 to district manager in the Seminole, Tx., office after Key purchased Bonner Hoffman Well Service.
After five years in Seminole, he was promoted to area manager working out of Midland-Odessa and soon was promoted again, this time to senior vice president of Permian Basin operations. Key's team proved to be exceptional at combining companies into its operations, Pipes recounts, as the company worked its way up to become one of the largest well service providers in the United States.
In 2005, Pipes moved to the corporate office in Houston to manage lower-48 rig operations that extended from California to Michigan and North Dakota to Texas. He retired from Key in 2011.
Pipes and his wife, René, who have four grown children and six grandchildren, returned to Odessa, where he and fellow industry veterans Larry Nunez, Mickey Padilla and Scott Sparkman co-founded Platinum Pipe Rentals. Pipes, Nunez and Padilla had contacts throughout the Permian Basin, and Sparkman had extensive experience on the administrative side of oil and gas, Pipes says.
From only a few strings of pipe, Platinum Pipe, now celebrating its 10th anniversary, has more than 2 million feet of drill pipe and tubing in the Permian Basin, as well as in South and East Texas, he says.
"We have everything from 1-inch tubing all the way up to 51⁄2-inch drill pipe, and have virtually everything you need for workover, completion or drilling," Pipes details. "We are really proud of the organization we have built. We run our Platinum Pipe Rental like a family business. I am proud of the Platinum Pipe family and thankful that I have had the opportunity after being with a public company for 30 years to help start and grow a business in which we put our employees and customers first."
Platinum was able to retain its employees during the downturn, avoid layoffs and continued matching 401k contributions, he says. The company maintains its inventory and performs scheduled inspections and cleaning at its 30-acre yard south of Odessa. Platinum utilizes RTMS oil field rental tool management software to track inventory and log pipe condition, Pipes says. With changes during the past decade regarding typical lateral lengths, Platinum Pipe continually reinvests in its inventory, he says.
Innovation In Action
A decade ago, lateral drilling called for more high-torque, smaller-diameter pipe, but drill pipe sizes have gone from 4-inch to predominantly 51⁄2-inch, Pipes points out.
"Directional drilling and the shale and tight oil industry changed our entire world," he continues. "Over the past three-five years, laterals have continued to get longer, drilling times are getting faster and completion methods are improving. The cost to drill and complete a well has come down even though laterals are getting longer and operators are deploying more exotic completion methods.
"The oil field has the best engineers and the best thinkers, and people who are not afraid to take a risk," Pipes goes on. "If you look back at the history of the oil and gas industry, there is definitely reason to think that innovation will continue."
Those changes continue to elevate the importance of PBIOS, Pipes insists, which not only showcases the latest technological offerings, but also honors industry leaders who have made a difference in the Permian Basin.
PBIOS recognizes a respected industry veteran at each show. The organization honored the late T.L. "Woody" Gregory, president of Gregory Rig Services, as the 2021 show honoree at a special event on Oct. 20 for his contributions to the basin and to the show. Gregory, a former PBIOS president (1986 show) and director, passed a few weeks later on Nov. 6, 2020.
The show will continue to recognize those who have made a difference in the basin and will work to build on its own rich history as a premier oil and gas show globally that provides vendors and clients a place to explore and adopt the latest technologies designed to move operations forward, Pipes says.
"I have been around PBIOS for many years. To me, the exciting part of the show is getting to see everybody from the engineers who are doing well design work and calling the shots to the guys who are pumping, drilling and completing the wells," Pipes concludes. "You are going to see every level of industry worker there in attendance."