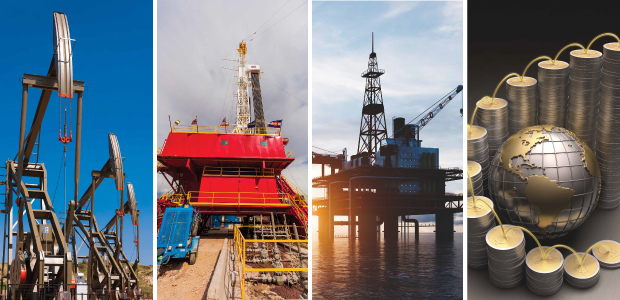 Coming Next Month
June 2021
We're on the road again. While big-city office workers get reacquainted with rush hour traffic, AAA says pent-up demand has families planning twice their usual vacation time. It begins on Memorial Day, when AAA estimates 37 million travelers will set a strong pace for summer travel. While American's favorite modes of travel range from sleek Chevys to roomy Winnebagos, jumbo jets are in the mix, too. EIA data show that gasoline production now exceeds 40 percent YTY, with jet fuel up more than 100 percent.
June 2021
AOGR
Artificial Lift Technology
Operators' focus is on generating positive cashflow, especially in fast-depleting shale plays. It starts with improved operational metrics for maximum throughputs, less downtime and higher recovery rates. June surveys the latest advancements to fine-tune lift performance across the life of the well, from high-rate ESPs and jet pumps to high-value gas and plunger lift solutions, along with analysis of new metallurgies to combat corrosion fatigue and extend rod run times for workhorse rod lift systems.
Permian Basin Activity
The Permian Basin is certainly back on center stage. EIA data shows the Permian added 200,000 bbl/d of oil and 1 Bcf/d of gas production since January alone. Drilling and frac crews are on the rise, while increased takeaway capacity has producers adopting win/win technology to capture associated gas revenues. Privately held independents are ahead of the curve in the Wolfcamp to the San Andres, while frontrunners are leveraging M&A deals, such as Pioneer Natural Resources' power-play acquisitions of Parsley Energy and then DoublePoint..
Offshore Update
Rystad Energy says the number of global offshore project commitments is expected to pick up momentum to reach a record high over the next four years. Several GOM projects are commencing production over the next 18 months, to the tune of an incremental 1 MMbbl/d in new supply. The June issue assesses key deepwater technologies that will be crucial to maintaining Gulf of Mexico output as operators search for the next deepwater discoveries after Shell's Leopard and Talos Energy's high-impact Puma West finds.
Capital Crusade
The capital-intensive industry is on a path of redemption. Spring redeterminations brought the first breaths of fresh air, and now analysts such as Goldman Sachs and Raymond James are firmly out of the bullpen with the implications of rocketing demand amidst the inevitable depletion of global onshore and offshore inventories. The June AOGR shows a different landscape ahead, including massive hedging positions and higher prices and activity levels.
The extended deadline for advertising files is June 4.
Please call 1-800-847-8301 to reserve your space today.