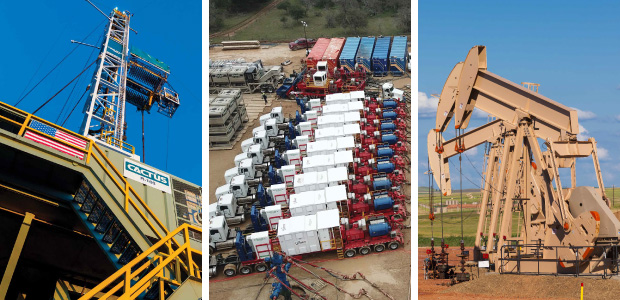 Coming Next Month
April 2020
With the industry facing near-term business scenarios that have no precedents, AOGR editors are committed to their responsibility to deliver relevant and accurate communications.
In these extraordinarily challenging times, reliable information from across technological, business and financial fronts is vital for producers and operators as well as their allied contractors and service/supply providers.
April 2020
AOGR
Industry Breakthroughs
The industry keeps getting better at predicting and mitigating parent child well interactions. In April, completion and reservoir engineers at Devon Energy detail what they describe as a "breakthrough pressure monitoring technique" that provides real-time perforating efficiency, fracture optimization and interwell communication analyses. Another report looks at how advanced diagnostics are shedding new light on the complex and dynamic downhole processes that occur during well fracturing.
Drilling Innovations
The rapid progression in drilling capabilities continues. Onshore operators are now drilling laterals at rates up to 8,000 feet a day in shale plays, while offshore, wells are spudding this year in water depths pushing 12,000 feet. The April issue looks at why wellbore integrity and drilling efficiency are driving yet another new level of sophisticated mud motors and rotary-steerable capabilities, while-drilling reservoir evaluation systems, as well as next-generation drilling and completion fluid chemistries.
Oilfield Security
Proactive site security is an important practice for oil and gas producers and operators, as well as service companies and midstream firms. The April AOGR reveals how solar-powered cameras and automated video analysis are helping companies monitor remote well pads and facilities to protect their assets, and shows why intelligent security solutions are robust enough to make economic sense for companies of all sizes.
Advertising files for the April issue are due March 31.
Please call 1-800-847-8301 to reserve your space today!