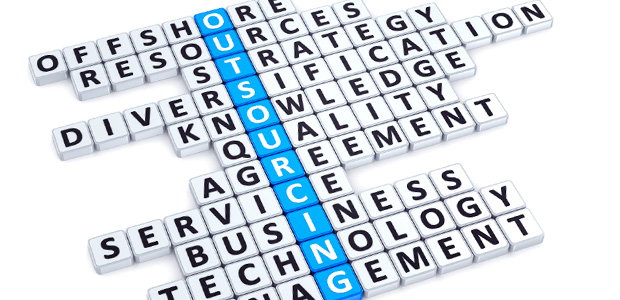 October 2013 Exclusive Story
ADM Outsourcing Generates Oil & Gas IT Cost Savings
By Anish Shah
HOUSTON–For most information technology executives, balancing the competing demands of controlling costs and delivering business value is a top priority. Business value, in part, can be viewed as providing the right resources at the right places and at the right times.
Many IT organizations have lowered costs successfully and optimized resource placement through outsourcing. The degree of success achieved through this approach depends on developing a balanced staffing model that incorporates on-site, onshore and/or offshore resources to meet the business' specific needs.
Success begins by treating IT outsourcing as a strategic initiative, rather than as a tactical deal. With a properly defined IT strategy, organizations in the upstream oil and gas industry can quickly get a complete understanding of the operational needs and requirements to drive business value. This understanding prevents paying for any additional services ("scope creep") that may be pitched during the vendor selection process.
In the case of application development and maintenance (ADM) services, IT organizations benefit immensely if they develop a coordinated go-to-market strategy before deciding which applications and services to outsource. This strategy should include forecasting business demand, rationalizing and consolidating applications, and identifying the right on-site versus offshore resource mix.
In addition to long-term cost savings, a well-developed ADM strategy helps to rationalize a company's applications and determine an appropriate vendor governance model. Combined, these factors lead to a clear request for proposal to solicit a potential vendor partner. A well-structured ADM go-to-market strategy should include three key steps:
Scoring the application inventory based on business criticality and location dependence;
Identifying the optimal ADM sourcing model that aligns with the company's objectives; and
Developing an ADM sourcing business case that examines effectiveness and efficiency drivers.
Developing a go-to-market strategy for procuring ADM services is the first step in achieving a balanced staffing model that incorporates the right mixture of on-site, onshore and offshore resources, and serves as a blueprint for an IT sourcing initiative.
In one example, a large, international independent energy company was seeking to source its ADM space. The results for this leading independent company included more streamlined operations and more than a 20 percent reduction in its ADM spending.
The independent oil and gas organization faced the challenge of its application landscape increasing in size and complexity, making it difficult to respond quickly to dynamic business changes. The company wanted to consolidate the number of external vendors it used. It also wanted to reduce the total cost of servicing its ADM portfolio and to implement tighter IT governance controls to better align business demand and requirements with the company's service provider.
Working in conjunction with its IT consultant, the company's IT leadership team performed an assessment or analysis of its ADM portfolio across the United States, Europe, and other global operations. The results included:
Reducing the size of the company's application portfolio by 35 percent by decommissioning and consolidating redundant applications;
Achieving cost savings of 12 percent by shifting more ADM services offshore;
Achieving 8 percent cost savings by negotiating market-competitive rates resulting from consolidating vendors; and
Achieving an additional 7 percent cost savings through performance efficiencies resulting from implementing tighter controls, demand management and work effort priorities.
Key Components
Several key components should be considered important when companies develop sourcing strategies to help run their ADM operations more efficiently and reduce costs. The first is application inventory and the issue of business criticality versus location dependence.
As companies begin to identify potential partners to help support their ADM environments, it is important to gain an understanding of how business-critical and location-dependent their application landscapes really are. This helps to determine how much attention and service the applications require and where they need to be serviced.
Business criticality typically is assessed based on factors such as the strategic value of the application and the number of end-users. Location dependence is assessed on factors such as the level of business interaction required to provide support and the number of interfaces with other applications and systems. Application groupings that are high in both of these dimensions, such as enterprise resource planning systems, tend to rely heavily on resources on site, and are less effectively outsourced.
Figure 1 represents an output example that highlights the outsourcing and "offshoring" attractiveness within a company's ADM portfolio. Based on this assessment, application groupings can be associated with predefined sourcing models that serve as industry benchmarks for resource placement. By shifting resources to align with these models, organizations can realize 10-15 percent efficiency gains in terms of cost/full-time equivalents (FTE), while still maintaining the necessary level of on-site expertise to manage critical applications.
This assessment is essential as companies rationalize and understand their application portfolios and determine whether to consolidate or decommission multiple versions of similar applications and services running at different locations, maximize the use of common utilities across different business functions, and give a business value to the application portfolio. This is also one of the most difficult issues that IT organizations face as they try to come to agreement on a list of critical applications and their impacts on the business.
A new process has been tested for business units to assess their application criticality and business impact. The process rolls it up to the company level to provide an overall objective assessment.
Optimal Sourcing Model
IT executives responsible for a company's ADM portfolio have to manage several responsibilities and decide which roles to keep in house and which ones to outsource, including:
Strategy and governance (i.e., portfolio planning, capability road map, and capacity planning);
Business interface (i.e., demand and request management, requirements gathering, and release/change management); and
Technical integration (i.e., performance management, problem/incident management, break/fix and enhancements).
Based on the application inventory assessment (business criticality versus location dependence), companies can determine an optimal sourcing model. As shown in Table 1, there are three types of general sourcing models to help identify which roles and responsibilities to keep in house and which ones to outsource.
In each of the three models, there is a percentage of work that can be offshore. Even in an organization that has an application portfolio that is highly business critical and location dependent, there are activities such as minor breaks/fixes and nonpeak-hour maintenance that can be done from an offshore location. Regardless of the model, both strategy and governance functions should remain in house. This is important in order to have a stronger alignment with the business to ensure that operational priorities and investment decisions are tied efficiently with the IT organization.
In developing a business case for ADM outsourcing, it is important to gain a comprehensive understanding of the spending and staffing models that are in the base-line or current-state operations. This includes mapping the number of external FTEs to skill levels and their respective hourly rates.
In addition, it is important to understand cost breakout by work type (operational support and breaks/fixes, minor enhancements, major enhancements, and additional project work) to get a complete understanding of the demand for ADM services. With an understanding of the current-state ADM cost structure, IT executives can identify effectiveness and efficiency drivers to help them develop their business cases.
By working with the business to understand the demand and service levels it expects to see across the application landscape, IT professionals can forecast the required support FTEs. In conjunction with a prioritization framework and process to evaluate new business requests, this allows IT managers to gauge the work effort required in the ADM portfolio. Proper forecasting and demand planning help IT executives identify the number of external FTEs across skill levels required from the outsourced vendor.
Outsourcing an ADM service is a complex and significant initiative that requires more upfront thought, strategy and stakeholder involvement than most companies realize. If a comprehensive, coordinated strategy and planning is performed initially, companies can achieve significant cost savings in managing their ADM portfolio. Success begins by treating outsourcing as a strategic rather than a tactical business issue.
Therefore, it is essential for an organization's leadership to have a detailed understanding of the company's application portfolio and the how it drives value to the business. This is done by understanding the business criticality and location dependence for each application, and then mapping each application group to an appropriate sourcing model.

Anish Shah is a manager with Enaxis Consulting in Houston. He has more than 10 years of consulting, advertising and industry experience, working across multiple functions, including marketing, corporate finance and IT advisory. Shah has experience working in both domestic and international markets, and has played an integral part in delivering Enaxis' outsourcing advisory service. Among his accomplishments is executing an IT sourcing strategy for a large oil and gas company across application, infrastructure, service management, mobility, and cloud service platforms, including performing an opportunity assessment, developing a request for proposals, and helping select a vendor list, which resulted in $12 million in cost savings through demand management, optimizing resources, rationalizing services, and negotiating market-competitive rates. Shah holds a bachelor's from the University of Michigan and a master's from Northwestern University.