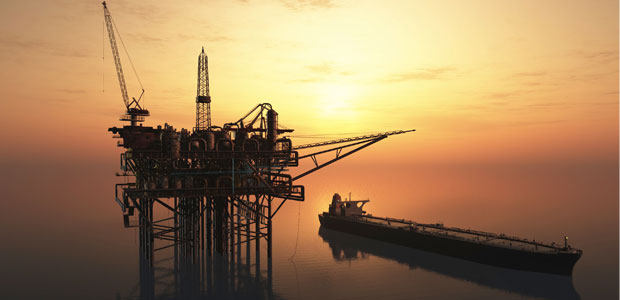 November 2012 Exclusive Story
Asset Life Cycle Management Optimizes Performance
By Shannon Klabnik
MILFORD, MI.–Many of the challenges–and opportunities–associated with natural resource extraction begin and end with equipment. In the diverse and demanding working conditions of the oil and gas industry, efficiently and effectively maintaining physical infrastructure in good working condition (and limiting the costs and disruptions of doing so) is essential for optimizing performance and profits.
Maintaining and managing the complex equipment that oil and gas companies rely on remains an ongoing challenge for decision makers. The range of specialized equipment and related systems presents formidable obstacles to efficient maintenance, a state of affairs that is complicated by industry realities:
The need to operate in a wide range of geographic and regulatory environments;
A continuously changing legislative landscape locally, nationally, and internationally; and
The complex logistical, financial and operational demands placed on both personnel and physical assets.
These maintenance-related challenges will only become more evident as technologies continue to evolve and necessarily become more sophisticated in response to new operational mandates in a variety of rugged landscapes and seascapes around the world.
At the same time that firms are becoming increasingly reliant on the dependable functioning of their physical assets to drive competitive advantage, new challenges are emerging with respect to the rigorous and highly variable regulatory frameworks intended to ensure worker and environmental safety. As a result, an effective enterprise asset management strategy must be comprehensive, flexible and adaptable.
With public scrutiny high, regulatory pressures growing, and ongoing competition, the bottom line for many companies can be a moving target. Decision makers are realizing that the best way to protect their employees and equipment, while saving both money and the environment, is to reassess and automate their work management processes and procedures, and to manage them with an integrated asset life-cycle management (ALM) solution.
An ALM system provides a sophisticated, innovative and holistic approach to enterprise asset management that uses a single coordinated system to deliver potentially dramatic new efficiencies–and correspondingly significant savings–while satisfying even the most stringent regulatory mandates. When embarking on ALM projects, oil and gas professionals should take the time to not only understand the benefits and best practices of ALM systems, but also the liabilities that can arise in the absence of quality maintenance management practices and supporting systems.
Asset Lifecycle Management
As the physical infrastructure and associated technologies of natural resource extraction become increasingly sophisticated, oil and gas companies will continue to face a growing maintenance management challenge. And because materials and equipment are among the most important investments those companies make, protecting those investments will continue to be a top priority.
Pipelines, drilling platforms, vehicles and other specialized equipment constitute a tremendous conglomeration of moving parts that can be difficult to track and maintain. With margins tighter, balancing costs against production becomes even more important. The ability to capture both costs and revenue associated with one's physical infrastructure investment is a key factor driving the need for an ALM solution to support comprehensive enterprise asset management.
Integrated ALM-based systems that can support a company's maintenance management evolution from corrective to preventive to predictive maintenance management are a potential game-changer for oil and gas companies. Successful implementation provides a company with the ability to capture and utilize common maintenance processes to service, overhaul and, when necessary, replace critical physical assets in a way that can unlock powerful new efficiencies as a company evolves its maintenance practices.
The best ALM systems are not only flexible and comprehensive; they are integrated into a company's operational framework in a way that facilitates truly predictive, reliability-centered maintenance management. While inventory controls and optimizing maintenance are key features, it is the anticipatory and predictive nature of ALM systems that transforms maintenance management from a reactive best guess to a proactive, coordinated and strategic process.
The result is more uptime, lower downtime costs, and a more efficient use of company resources. All of this can lead to the ability to reinvest in additional maintenance and reliability technologies to continue to extend the life of oil and gas enterprise assets.
Asset Repository
Well-designed ALM systems are based on a detailed repository containing all maintainable physical assets. Such systems integrate those assets with corresponding detailed information about the attributes of the equipment, associated maintenance procedures and timelines, mechanisms for acquiring replacement parts from warehouses or approved vendors, and contracting with approved repair specialists.
Beyond facilitating repairs, ALM also supports implementing detailed maintenance reliability programs to keep equipment working at maximum efficiency and to extend asset life spans. The result is not only an extraordinarily valuable repository of relevant information about all physical assets, but also a level of automated maintenance coordination that would otherwise be nearly impossible to achieve, especially across an enterprise.
And in the asset-dependent oil and gas industry, where virtually no surveying and extraction operations can proceed without functioning equipment, reducing or eliminating downtime–both planned and unplanned–can have a meaningful impact that extends all the way to the bottom line.
The boost in productivity that can come from more reliable equipment that requires less downtime is a big deal. But another important feature of next-generation ALM is no less critical: the degree to which the system helps to satisfy the complex and frequently changing thicket of regulatory and compliance requirements–a cost of doing business in oil and gas.
Well-structured and properly utilized ALM programs allow companies to show verifiable compliance with safety and environmental standards. This is much more than a simple convenience. A strong compliance résumé can provide a significant and appealing competitive advantage for clients and professional partners, and can be a valuable asset when working with regulatory and various civic officials.
In contrast, the downside of inconsistent or incomplete regulatory compliance is potentially devastating. Beyond fines and monetary penalties, a single negative event can shape media and public policy narratives in ways that are impossible to put back in the bottle.
An Evolving Industry
Recent developments and technical advances further highlight the need for flexible and adaptive maintenance management solutions. A growing diversity of drill sites makes flexibility more important than ever, and the emergence of onshore shale gas and tight oil is shifting operational priorities and altering the cost/benefit equation in some important ways.
While many of the basic priorities with regard to managing facilities and equipment remain unchanged, unconventional resources do present some important structural and operational differences. Shale-gas and tight-oil operations tend to be structured through large lease positions with very high counts of complex horizontal wells, as well as production profiles that are very different from conventional reservoirs.
Resource plays tend to be extremely productive at first, followed by a sharp drop-off and much longer period of lower (and steadier) production. This production variability and expanded timelines are placing different maintenance demands on companies accustomed to operating in a more traditional extraction environment.
In this context, the data capture and visibility offered by ALM are more than merely a convenience; they are virtually a necessity. Instead of learning the hard way–through trial and sometimes costly error–how to optimize maintenance and operations in new geographic and operational environments, oil and gas companies can use ALM systems to minimize the amount of time it can take to get the right resources in the right places at the right times to maintain and repair equipment.
Because shale discovery and development are still fairly new, public understanding is evolving and the public relations terrain can be tricky. Onshore operations can be highly politicized, and environmental and regulatory issues are critically important. With regulations changing rapidly, the ability to adapt and evolve maintenance practices so as to achieve regulatory compliance is a necessity. Both from an operational and from a regulatory standpoint, oil and gas companies need to be more agile and more responsive–a mandate that ALM is ideally designed to accommodate.
Implementation And Optimization
The best maintenance management programs leverage flexible and intuitive software solutions to capture and analyze the data needed to support well-defined business processes. Consequently, strategic decision-making with regard to designing and implementing these systems needs to be conducted in a thoughtful and careful manner, paying close attention to established best practices:
Visualize and define
Communicate and educate; and
Analyze and evolve.
An organization's overall maintenance strategy and business processes must be envisioned and agreed on prior to implementing a new ALM solution. Even the most powerful system is only effective to the extent that it meets the professional needs of a company. Taking the time to identify goals and establish specific maintenance management expectations and requirements is an essential part of the process.
Relying on the experience and expertise of a professional consultant is a good idea at this stage of the process, since a professional can help design and integrate a program into a company's specific technical architecture. If the ALM solution is known, it is good to consider the system's capabilities and functionality while developing the business processes to minimize potential conflicts during implementation.
Even the fastest automobile will not get from point A to point B without a trained driver. Successful implementation can hinge on the quality and quantity of information captured and its adoption by the user community. That can occur only if the people who will need to capture and analyze the information have been trained on how to use the application and are committed to doing so in their daily activities.
Open communication that leads to adopting new business processes and an ALM system, along with timely and continuous training and education, is an important component of the implementation process. It also is important to recognize that training is a process, not a one-time event. Continuous training and positive reinforcement for correct system usage is recommended.
Implementing a strategic overall maintenance management program is just the first step. Oil and gas professionals should remember that their investments in maintenance management do not end when the design and implementation phase is complete. Far from it, in fact.
Analysis, follow-up and fine-tuning are vital factors in the maintenance management equation, and long-term oversight is necessary for companies that want to derive maximum benefit from their investments. Continuous monitoring and analysis not only will ensure that the system is operating at peak efficiency, but also will confirm that ongoing training and support programs are working as intended.
A Long-Term Investment
It is clear that ALM programs and software can help oil and gas companies unlock new efficiencies and realize significant added value. The ALM business processes and software also should be able to support an organization's evolution from corrective maintenance toward reliability-based maintenance.
Preventive and predictive maintenance management not only reduces the chances of wholesale breakdowns and expensive interruptions, it makes regular servicing a more efficient and effective process. The ability to configure systems with company-specific variables, tracking and analytics, and to provide a level of procedural and material standardization across the frequently disparate components of an operation lowers both the risk and the cost of doing business.
This coordinated approach to infrastructure management makes asset-related planning and scheduling smarter, satisfies critical safety and regulatory mandates, and forges an essential connection between the supply chain, and inventory and financial controls.
The resulting operational and strategic efficiencies are potentially profound. For the first time, oil and gas companies can ensure they are minimizing waste, maximizing operational uptime, and realizing exciting and dynamic new logistical and financial synergies. And in an evolving and highly competitive industry, that just might constitute a defining competitive advantage.

Shannon Klabnik serves as PeopleSoft practice director for Milford, Mi.-based MIPRO, a consultancy specializing in implementing, upgrading and optimizing Oracle's PeopleSoft solutions. Klabnik oversees the project delivery activities for PeopleSoft financials, supply chain management, and ALM for MIPRO clients. Prior to joining the company, she served 13 years as an adviser for organizations supported by PeopleSoft applications. Her consulting experience includes supply chain, financials, enterprise asset management, manufacturing, and human resources management. Most recently, Klabnik has focused on enterprise asset and facilities management solutions for clients in power generation, retail, steel manufacturing, and oil and gas drilling. Klabnik earned a bachelor's in engineering and management from Clarkson University, and has been recognized with the university's Woodstock Award. She holds additional certifications for production, inventory and integrated resource management from the Associations for Operations Management, and as a project management professional from the Project Management Institute.