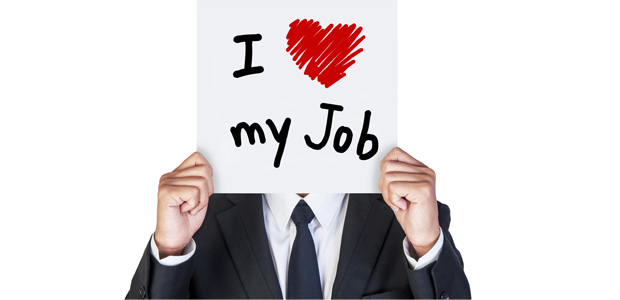 November 2013 Exclusive Story
Company Policies Create Great Places To Work
By Gregory DL Morris, Special Correspondent
In an industry in which ingenuity and innovation drive value creation, the technical expertise, operational skill sets and corporate dedication of human capital represent the ultimate competitive advantage.
Success in oil and gas certainly requires the right assets, business plan and capital formation strategy, but people make the magic happen. Accordingly, every company seeks to differentiate itself as a "destination job" for qualified candidates.
That is particularly true in a high-demand job market such as the oil and gas business as the great crew change continues unabated and human resources departments in all sectors compete for the best and brightest. But how does an employer position itself as a desirable place to work in the eyes of potential employees?
Earlier this year, Workplace Dynamics released its annual listing of the top 150 places to work in the United States. The national ranking was open to companies of all sizes and in all industries, and the independent oil and gas sector placed three companies among the top 10: Anadarko Petroleum Corp. at number three, EOG Resources Inc. at number five, and Pioneer Natural Resources at number six.
In addition, independent liquids terminal and pipeline operator NuStar Energy LP was ranked number 10, and Denbury Resources Inc., Statoil, Occidental Petroleum Corp. and Noble Energy Inc. all made the top 150 cut.
According to Workplace Dynamics, the rankings were compiled through surveys and were based purely on the opinions of the people who actually worked in the companies.
"This vote of confidence is a powerful indicator to shareholders, customers and the community that the organization has strong values underpinning its behavior," the company states on its website.
Executives at the top three independent producer companies in this year's survey say the recognition comes as affirmation that the things they are doing to build strong companies are returning rich rewards to the organizations and their employees at all levels.
Rewarding Mission
"We have a mission to explore, acquire and develop resources to meet the world's energy needs," says Julie Struble, vice president of human resources for Anadarko Petroleum. "That is a very meaningful and rewarding mission, and that mission is a big part of our corporate culture."
The Woodlands, Tx.-based company moved up one spot in the 2013 Workplace Dynamics national survey after ranking fourth in 2012.
"The employee surveys and the comments on our core values show that we are living them day in and day out," Struble remarks. "That means everyone: employees, executives, board members, everyone. We have found that mission and values are not so much about 'what' as they are about 'how.'"
She explains that the how part of the equation is actually a combination of measurable performance metrics for each job, group and division, as well as the company as a whole, along with intangibles. Part of the equation is how well performance is aligned with the company's core values in a feedback loop. "You cannot just set policy," Struble says. "And you cannot simply have a nice coffee shop in your headquarters lobby. The values have to permeate throughout the company."
That starts early, Struble attests. "Interviewees pick up on the core values and are eager to discuss those values that mean the most to them during the hiring process," she says.
Struble cites five core values at Anadarko: open communication, integrity and trust, servant leadership, people and passion, and commercial focus.
She points to open communication as a key value because it is the tactical element among the overarching strategic principles. One example, she says, is how Anadarko has synthesized two corporate practices–executive town hall meetings and birthday recognitions–into an effective tool.
"We have monthly birthday lunches with Al Walker, Anadarko's chairman, president and chief executive officer," Struble says. "New hires are invited. They have topical discussions that tie current activities with recent accomplishments and how they relate to the core values. There is a real focus on feedback and approachability."
Struble notes that a lot of companies have town hall-style meetings where senior management discuss company issues and seek input, but by and large, she reasons, those tend to be large gatherings that limit personal, conversational interaction. And, of course, most companies have monthly birthday events, but they often last only a few minutes for cake in the break room.
As tactical support for the five core values, Struble extols, "We have little wallet cards with the values listed. They include short lists of what the values mean in everyday work in the form of 'we will' and 'we will not' statements."
The return on investment to the commitment to the core values is commercial focus and outside confirmation such as the Workplace Dynamics survey, as well as employee survey-based rankings in local newspapers such as the Houston Chronicle and Denver Post (Anadarko has ranked number one in local newspaper surveys of employees). "We see the results in these surveys, but we also see them in corporate performance," Struble avers. "Every year, we set higher and higher goals, and still meet or exceed them."
Humility is not a stated value, but is it embedded in the culture nonetheless, Struble goes on. "We recognize our accomplishments, individually and as a company, but pride can taint them. We do not think about the next award, but keep finding ways to increase our performance beyond just the numbers," she remarks.
That said, oil and gas is a highly analytical, numbers-driven business. It is also very competitive, Struble reflects. "We always benchmark our salary and benefits against the industry, and ensure we have a great office environment at our headquarters as well as in all our field offices. Anadarko's headquarters in The Woodlands includes a gym and a cafeteria, and we have a doctor on site who goes to people's offices to give them flu shots. He also travels to our field offices. And we give our employees opportunities to participate in the wider community."
There are also employee awards through which peers recognize each other's work, all of which, Struble stresses, is tied back to the core values. "It comes back to recognizing that our people are the reason for our success, and making sure that our corporate culture and policies reflect that recognition," she comments.
Employer Of Choice
EOG Resources is another familiar name on best workplace lists. In addition to high rankings in local newspaper employee surveys in cities in which EOG has offices, including the Houston Chronicle and San Antonio Express-News, the company has been recognized on Workplace Dynamics' top 150 list for three consecutive years, according to Patricia Edwards, vice president of human resources and administration.
"Having a great workplace is a very important part of our culture," Edwards states. "We are successful as a company based on how hard our people work and how successful they are. That also means having the best people, and we have a goal to be the employer of choice. That cannot be an overnight fluke. It has to come from the philosophy on which we run the company year after year. It comes from a clear strategy and a clear direction."
EOG has a decentralized structure, from the home office to the various field offices, and each department–geology, production, engineering, land, etc.–is represented in the divisional offices, Edwards details. "Senior management spends a lot of time on the road, going to all the field offices every year. It is very time consuming, but it is very important. That is the way ideas bubble up organically. Our people do not have to come to Houston; Houston comes to them on their terms."
That is one tangible product of a corporatewide emphasis on opportunity and growth, Edwards holds. Indeed, regardless of the firm's genealogy, she says that today, EOG stands for "energy, opportunity, and growth." That mantra not only charts the company's future course, but also sums its recent past. "Only about one in 10 of our current employees was with the company when it was formed in 1999, and two-thirds of our staff joined the company within the past five years," Edwards relates.
The payroll headcount as of October was 2,750, she adds, reflecting double-digit annualized growth over the past few years.
Another key corporate characteristic is a fairly flat organizational structure with open lines of communication. "We do not have a lot of bureaucracy," says Edwards. "We prefer face-to-face interaction, where people can get ideas in front of management so those ideas can be heard, analyzed and acted on. There is an emphasis on participation across the company so people feel their contributions are appreciated. We also have a very casual culture with a great deal of camaraderie. Management is very approachable."
While some corporate cultures talk about employee "empowerment," EOG prefers instead to focus on employee "engagement," according to Edwards. "We want our people plugged in and engaged in every decision we make. Knowing their opinions are valued and their ideas will be heard is empowerment," she explains.
But perhaps the best example of emphasizing engagement over empowerment is the employee stock ownership policy, Edwards points out. "All employees are shareholders," she says. "That gives everyone an ownership stake. At most levels, it is a very small stake that comes from a small annual grant, but it is representative with a chance to accumulate through tenure and service, and it starts from day one."
Stock ownership is also an attractive incentive for potential employees, Edwards continues. "We are in a competitive industry, and our salaries and benefits have to be competitive, too," she states. "Some stock is granted on hiring, and we believe that is a competitive advantage from a recruiting standpoint. So is our policy on matching charitable giving. We match up to $75,000 per employee per year. Not everyone is in a position to give that much to the charities of their choice, but that match is there to help increase the impact of their charitable contributions."
While the workplace ranking is shared by all employees, there are internal awards earned by individuals and teams. "One of our hallmarks is the Chairman's Award, which is a division-level team award for discovering new reserves and producing them efficiently," Edwards details. "Managers also can nominate employees for Personal Best awards to reward efforts such as safety or productivity improvements and cost savings."
Gaining a top 10 national ranking gives the entire staff and management a great sense of pride, according to Edwards. "We like to call ourselves the best oil and gas company that no one has heard of. We like to go about our business quietly," she relates. "But recognition such as this really does feel like a confirmation of everything we are doing. We are pleased with our progress and our performance."
Nevertheless, there is still room to improve, Edwards insists. "Outside recognitions such as best workplace rankings are very motivating, especially for younger people in the industry. But we are never satisfied," she declares. "We expect performance improvement."
Meeting Employees' Needs
Pioneer Natural Resources is accustomed to seeing its name at the top of "best of" rankings. Among the top U.S. independents as measured by production growth performance, Pioneer has been the best performing energy stock in Standard & Poor's 500 index since 2009, and is ranked in the top 30 of Fortune magazine's list of fastest-growing companies, with 23 percent annual revenue growth over the past three years.
With all the metrics on business performance trending upward, Pioneer President Tim Dove says the company decided it needed to assess a different measure of corporate success: employee satisfaction. "We got involved four or five years ago with canvassing our employees to see how they felt the company was meeting their needs," he recalls.
The positive responses of its employees to that canvassing effort put the company on the Dallas Morning News and Denver Post lists of top workplaces, as well in the top 10 of Workplace Dynamics' rankings. "It was very satisfying to have employees at all of our locations, not just our Irving, Tx., headquarters, rank us so highly," says Dove. "But we do not do anything for awards, and we certainly do not sit on our laurels if we win them. We are always searching for ways to improve. We will not be happy until we get to number one and stay there."
The major growth catalyst for Pioneer Natural Resources and the industry at large is the growing roster of unconventional resource plays across North America, particularly liquids-rich regions such as two plays at the core of Pioneer's asset base: the Eagle Ford Shale and Permian Basin. In turn, the workload demands in unconventional plays are creating a highly competitive industry employment environment, especially in booming areas such as South and West Texas, Dove details.
"Compensation and benefits are very important to attracting and retaining top people," Dove remarks. "We try to be very competitive with our extras. We have a two-for-one match in our 401(k) program, and all employees are stockholders. Most of employees' compensation comes from salary and bonuses; the shares are just a kicker. Officers and executives get more compensation in shares."
Making certain that employees at all levels of the corporate structure have some skin in the game has yielded results. "It really has been an excellent recruiting tool, because young people can see how the value of their share ownership can increase over their tenures," he states. "It is also a great way to compensate employees by rewarding them with a share of the value they helped create through their hard work."
But survey after survey of employees in all industries shows that more than ever, job satisfaction is not about compensation alone. In keeping, Dove says his company aspires "to be a fun place to work. We stress family values and strive to maintain a small-company feeling. That means low bureaucracy and a relatively flat organization."
Those attributes are combined with the leverage of a large and growing company, he adds, so that Pioneer's growth potential gives employees significant career advancement opportunities while also assuring them the advantages of that worker-friendly, small-company feel. "For instance, we are large enough to have sufficient staff that we can be flexible on scheduling time off, even in our field operations," he mentions. "We think it is important for people to balance their work and personal lives."
Pioneer provides free lunches Monday through Thursday at its headquarters. Dove explains that offering nutritious and affordable food on site is a good way to help protect the health and well-being of employees, and provides them casual time to interact, while also saving the time, money and distractions of going off site for lunch.
In terms of corporate citizenship, Pioneer has contributed $1.5 million to Dallas Area Habitat for Humanity, and has encouraged employees and officers to contribute sweat equity to housing projects in the region. "We are building two houses at the moment," Dove reported in October. "It builds a culture of teamwork and cooperation toward a common goal."
Pioneer also participates in the Corporate Challenge sports and athletics program, featuring activities from golf to darts and football. "We also have a significant United Way campaign," Dove concludes. "All in all, we want to foster a spirit of giving. The oil and gas industry has treated us all well, and it is only appropriate to give something back."