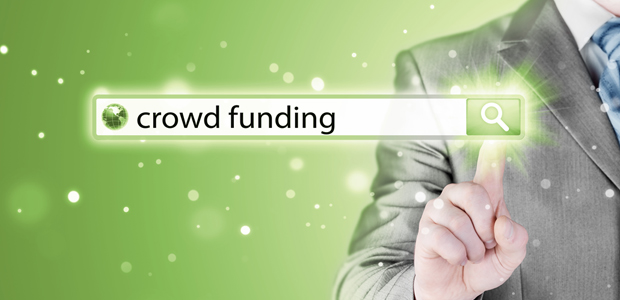 December 2016 Exclusive Story
Financing
Crowdfunding Brings Investing To Masses
By David Taylor
DALLAS–Crowdfunding is a viral sensation among the general public, using the Internet to raise many small contributions of money from a large number of people all over the world. Sites such as Kickstarter, Indiegogo and GoFundMe have enabled entrepreneurs to fund projects and ventures, raised money for charities and volunteer groups, helped families pay hospital bills and recover from emergencies, and even helped students pay for college.
There are crowdfunding sites for virtually everyone and everything, ranging from politics to medical devices. Among the billions of dollars being raised across the globe using rewards, donations or even equity-crowdfunding platforms, the oil and gas industry has become a natural fit virtually overnight in the form of equity-crowdfunding (or "regulation crowdfunding" as defined by the U.S. Securities & Exchange Commission). Over the past two years alone, equity-crowdfunding has raised millions of dollars for the industry.
Candidly, the oil and gas industry has been closed off to the vast majority of the investor population for decades. Pragmatically, the reasons for the exclusion are common sense. With exploration and production being a risky business, there are plenty of investment decisions which require a great deal of information that is not always readily available. Therefore, knowing the process, having the relationships, and having access to deal flow can be the "keys to the castle." Unfortunately, retrieving those keys has been far out of reach for millions of people outside the industry for too many years.
However, for the crowdfunding model to properly work, prospective investors need to be educated and made aware of a few compelling reasons why equity crowdfunding is an excellent tool for them. In general, people tend to make consistently better decisions as a group instead of individually. They tend to prefer being able to research, or at least feel that they have access to information, without having to feel ignorant about asking. They also tend to like being included in exclusive clubs, having the opportunity to invest in proven industries, and having the inside track on new opportunities. And most are looking for the "next big thing," but lean heavily toward the safety of not being the first one in.
Good Investment Fit
For all of these reasons and more, crowdfunding was designed to pool together the collective wisdom of the crowd rather than that of a single expert (research shows that a large group's aggregated answers to questions involving quantity estimation, general world knowledge, and spatial reasoning have generally been found to be as good as, and often better than, answers given by any of the individuals within the group) while also creating a unique way of bringing new capital sources. It is a component of the perfect marriage of the Internet and the financial industry, referred to as FINTECH. And the oil and gas industry has come to represent a good investment fit.
For investors, a project must make economic and financial sense in order to fund properly. It must also equally benefit the operator to work organically. Crowdfunding should be a true value proposition to both groups who need the capital while proving that both participants can benefit together. Most investors want to see a fair return for the amount of risk associated, and this generally works if the oil and gas operator seeks to bring integrity, diligence and efficiency in setting production standards. A marketplace must be cognizant of this balance and seek high minimum criteria that provide for success, profit and continued investor relationships.
If the prospect is to be truly viable, there must be a thorough vetting of operator competency, an in-depth understanding of the project geology and geophysics, and a careful examination of the economic forecast that the project sponsor makes. Crowdfunding also should establish a lasting conversation with investors to understand the lifecycle of the project (including all documentation in a readily available location), regular project updates so all can see, and automated updates for tax purposes and production reporting. Not surprisingly, these are what a seasoned oil and gas investor historically seeks in every project. As a result, this has set the bar very high for crowdfunding efforts in other industries.
Uniquely Positive
What is uniquely positive for the crowdfunding model and the petroleum industry is the ability to place the crowd of investors in a proven asset and to create a new company each time to fit a universally accepted product line. For the past decade, crowdfunding has proven very adept at creating the next big thing or allowing a new venture to flourish that would have otherwise gone unnoticed, but there are thousands of businesses that go by the wayside and many fail to achieve funding. This is because there are certain products that are not mature and that never gain critical mass in the market.
Oil and gas, in contrast, is collectively an asset class that has been proven time and time again. In this case, the crowd is not trying to prove the validity of the asset, rather it is evaluating the competency, skill and trustworthiness of the operator and the quality of the project itself. It is a significant benefit for the operator to gain access to capital and begin operations in such a short time frame. Correspondingly, it is beneficial to crowd investors to see a return on investment as quickly as 90 days after a project's successful completion.
With respect to investment returns to the crowd, oil and gas projects have the potential of offering higher rates of return versus other asset classes, but there also are higher risks in these projects, including complete loss of capital. There also are significant tax benefits for this industry that are not available in any other asset class. Timing also is an important factor when investing into this asset class, and buying low-priced assets such as exploration and services has shown to be quite promising if operating costs are in line.
Investing in a project through a leading oil and gas crowdfunding portal is quite straightforward and simple, generally requiring only a few minutes for the actual transaction. However, a highly-recommended review of the portal itself, the industry behind the project and the individual project due diligence and economics requires more time. As such, first-time prospective investors are strongly encouraged to check out all available industry data, including videos, blogs, frequently asked questions, and management bios, for example. This background information will give new prospective investors a baseline understanding of equity-crowdfunding, how it is applied to the oil and gas industry, why it makes sense, how it works and what to expect.
Then, potential investor should proceed to the "current projects" section of a crowdfunding portal to find an overview of available projects, which may include an introductory video and summary level returns projections, for example. Registering on the portal opens up significantly more information about the projects, including a more detailed project overview, investment summary, project sponsor history and management, background checks on the project sponsor, various legal and financial filing documents, detailed project economics and financial projections, various due diligence elements, as well as industry-specific operating agreements and contracts.
Virtually everything a prospective investor would want to know about a project before investing should be available on the portal. In a discussion forum, investors can ask questions of the project sponsor and/or the crowdfunder, and registered members may receive monthly updates on the company, special events, promotional materials and specific industry news.
Simple Process
While the process of investing is simple, the requirements regarding who can invest in a company or project under regulation crowdfunding (Title III) and how much can be invested is strictly controlled by the SEC. Anyone can invest in a crowdfunding securities offering, but because of the risks involved, investors are limited in how much they can invest during any 12-month period in these transactions. The limitation on how much can be invested depends on an individual's net worth and annual income.
If either a potential investor's annual income or net worth is less than $100,000, then during any 12-month period, they can invest up to the greater of either $2,000 or 5 percent of the lesser of their annual income or net worth. If both annual income and net worth are equal to or more than $100,000, they can invest up to 10 percent of annual income or net worth, whichever is lesser, but not to exceed $100,000 during any 12-month period. These rules are specific to regulation crowdfunding. More information can be found on the SEC website.
In an industry with an insatiable appetite for growth and expansion capital, particularly among independents, and especially with restricted access to traditional sources of capital, regulation crowdfunding represents a major new source of investment capital for oil and gas operators. SEC-approved portals, backed by licensed broker-dealers, provide all the technology necessary to aggregate and manage large numbers of crowd investors on behalf of the oil and gas project sponsor. In this way, the sponsor only has one investor that represents the aggregated pool of crowd investors, including handling of all communication, tax preparations and filings.
All in all, indications to date suggest a bright future ahead for not only investors looking to get their shot into an industry with such traditionally high barriers to entry, but also operators looking for a new source of capital that has never before been available. While regulation crowdfunding is a very young industry, its growth potential is similar to the oil and gas industry itself: larger than life.