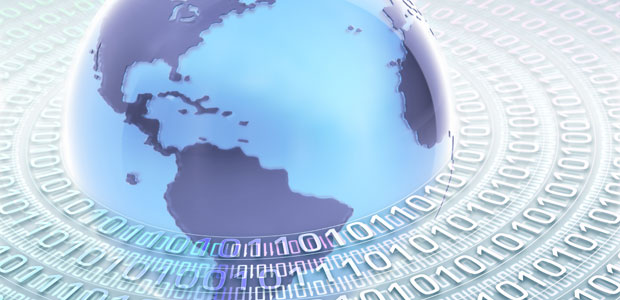 September 2013 Exclusive Story
IT Leaders Embrace Challenging Transformation In Upstream Operations
By Jonathan Zanger and Gerry Swift
HOUSTON–The pace of change continues to accelerate in the oil and gas exploration, drilling and production industry as a result of factors such as unconventional resources and drilling methods, globalization, market volatility, and mergers and acquisitions. Innovative information technology solutions are vital for enabling change in the increasingly competitive upstream oil and gas environment. But, as the business challenges grow more complex, so do the trade-offs between IT efficiency and effectiveness.
Traditionally, IT in the exploration, drilling and production industry has focused on reliability and customer service, while taking guidance on innovation and new capabilities from the business. Engineers and drillers engage IT to define the road map of new capabilities and services for managing operations. IT is tasked with identifying and delivering the best-fit, market-ready technologies and solutions with as little risk as possible.
While this model has succeeded in the past, increasing industry complexity has resulted in new IT challenges. Acquisition, mergers, and joint ventures have driven growth in the upstream industry. Each new asset team comes with unique processes and workflows throughout the value chain–from prospect to production. With the objective of quickly reacting to business needs, many oil and gas companies find themselves managing multiple, fragmented point solutions.
Research shows that IT priorities are shifting in the exploration, drilling and production sectors, and leaders are responding with new organizational models, differentiated services, and innovative technologies.
What types of transformation are taking place in upstream oil and gas IT, and how are chief information officer organizations embracing the changes?
Upstream IT Analysis
In late 2012, IT leaders within a select group of peer oil and gas companies were engaged in an effort to identify commonalities, differences and trends driving the direction of IT for upstream oil and gas. Initially, the group collected quantitative and qualitative IT profiles to establish an operating base line for the participating companies. The data were analyzed to focus on key themes and topics for deeper investigation. In all, leaders from seven exploration, drilling and production IT groups were engaged in a dialogue to understand how these organizations managed business needs and created value.
To be considered for participation, companies had to operate as independents with globally distributed assets and produce at least 100 million barrels of oil equivalent annually.
The findings suggest several overriding themes are guiding IT management decision-making within oil and gas companies:
Increasingly complex production environments are driving the need to improve access to real-time data and analytics across the value chain.
The definition of customer satisfaction has evolved from high-touch and reliability to improved data management, flexibility, scalability and alignment with strategic goals around productivity, compliance and risk.
IT innovation in the E&P environment is not about bleeding-edge technology. It is about adapting proven solutions to support the unique business process requirements of the asset teams.
CIOs are transforming their operating models to keep pace with changing needs by offering higher customer focus, greater flexibility, and faster turnaround.
Data Versus Information
The upstream industry has undergone a dramatic transformation in the past decade, both in terms of the complexity of value chain processes and the scope of operations. Unconventional resource plays and nontraditional technological methods (high-precision horizontal drilling, multistage hydraulic fracturing, narrower oil- and gas-bearing strata, deep water, and extreme weather conditions) have escalated process complexity and the requirements for supporting data and automation.
Over this same period, leaders in the exploration, drilling and production space have pursued new assets aggressively through acquisition and joint ventures. Each asset group relies on unique IT-enabled capabilities to increase proven reserves and production.
The result is that IT groups have been tasked with supporting a radically altered business model, addressing distinct needs at the asset team and business unit levels, as well as providing the means to collectively manage finances, risk and compliance at the enterprise level.
In response to the changing business models, IT leaders have pursued several types of initiatives:
Corporate dashboard capabilities evaluate performance across a portfolio of diverse assets, and link corporate strategy and financial planning to actual exploration and production outcomes.
Exploration-analytics systems track geological, reserve and production data to rank prospects and exploration assets. These systems often integrate advanced decision support capabilities to analyze investment scenarios, risks and valuation.
Asset portfolio management systems track performance of existing assets and evaluate new acquisition or divestiture opportunities. These systems also may support workflow management around developing a business case for investment, as well as support for transactional activities such as due diligence.
Production operation systems optimize operations, maintenance and production by automating workflows and reporting with advanced analytics and data drill-down capabilities.
Collectively, these types of initiatives demonstrate a clear trend toward improved data management and creating new classes of information that directly benefit operations.
Customer Satisfaction
It should come as no surprise that the new demands on upstream IT are linked closely to changing customer expectations. Exploration, drilling and production leaders cite managing customer satisfaction and expectations as one of their primary objectives.
Companies are emphasizing responding to customer needs–a more reactive approach–even if meeting those needs does not necessarily align with other IT operational objectives, such as standardization, cost efficiency and lower complexity.
However, the definition of customer satisfaction has shifted to reflect the changing business drivers.
The traditional objectives of customer satisfaction focused on meeting business commitments, providing best-in-class customer focus, being the facilitator or overseer, and providing customers with technology-related advice. The new objectives of customer satisfaction are about connecting users with the right data, improving productivity and flexibility in operations (e.g., mobility and cloud computing), and providing meaningful and timely analytics to support decision making.
Although IT business objectives may be shifting from operational excellence to adding business value, IT spending patterns suggest a gap persists in business needs versus IT expenditures.
Spending trends among the sample of oil and gas companies shows that less than two-thirds of IT spending was focused on business-facing operations such as land management, drilling, and geology and geophysics, while more than 40 percent was dedicated to more centralized functions such as supply chain, corporate administration, and finance and accounting (Figure 1).
Based on feedback from oil and gas company leaders, several factors may contribute to disproportionately low spending on operations-enabling IT. The first factor is scale. Industry consolidation has forced a renewed focus on centralized, back-office functions. As upstream companies experience growing pains, they are finding that legacy platforms must be refreshed, since they can no longer support common functions, such as human resources and finance.
The second factor is a company's approach to managing demand. Demand aggregation and spending allocation criteria have not kept pace with changing customer expectations.
The final factor is corporate culture. As a centralized corporate function, IT is more closely aligned culturally with other corporate functions, and thus is more responsive to needs as they arise.
The evidence suggests that while oil and gas IT groups are committed to customer satisfaction, they are not yet customer-centric. Emphasis is placed on reacting to requests and managing commitments. However, more work is needed to align the IT estate and work products with the overall corporate strategy and goals.
Change Versus Innovation
During our discussions with the oil and gas companies surveyed, they all acknowledged the importance of innovation and finding new ways to improve efficiency. However, not all the companies have a dedicated innovation function. Many seemed to espouse the philosophy that while innovation might be part of the corporate culture, introducing new technologies was not mission critical for the IT team. Instead, these companies viewed IT innovation as enabling business through existing technologies and platforms. Under this type of IT philosophy:
New capabilities often are realized through customizing and/or integrating across existing platforms versus replacing legacy systems.
Productivity and operational excellence efforts are viewed as innovative in the sense that they enhance the business value of IT and promote flexibility.
Significant focus is placed on managing a highly reliable infrastructure. Investment and infrastructure refreshes are common, but typically to a standard deviation of n-1.
Figure 2 depicts some of the common innovation focus areas identified within the participating organizations.
It is notable that responses for innovation reflect limited transformation of business operations. Instead, the majority of responses suggest updates to the IT function. Those change programs that do represent new business capabilities, such as enterprise content management and mobility, certainly may enable the business, but do not suggest true breakthrough innovation in how oil and gas companies go to market.
One interpretation could be that these companies face a limited opportunity set for IT innovation. However, it is more likely that upstream oil and gas IT still has room to grow its partnership with the business. Additional focus on the business relationship could reveal greater innovation opportunities.
Organizational Structure
Despite a strong focus on business alignment, IT delivery among the surveyed companies is managed centrally. The majority of the peer group organizations maintain highly centralized infrastructure groups, usually reporting directly to the chief financial or operating officer, as opposed to the chief executive officer, with limited satellite functions as required by geographic boundaries.
The reality is that most independent oil and gas companies simply do not have the scale to manage IT across a federated model. Therefore, IT organizations have adopted their operating models to support a variety of business-facing capabilities and roles to link IT delivery to business functions. The research identified two general models to manage the IT/business relationship.
The primary model, which is shown in Figure 3, involves a designated business liaison or "champion" role. Typically, this role resides in the business, but has joint accountability to the CIO. It may be an IT-savvy senior manager or director-level executive who has good exposure to multiple areas of IT and the business. All IT needs for a given business unit are coordinated through this role.
The alternate model shown in Figure 4 involves functional liaisons or lead business analysts. Typically, this role resides within IT and may be a business-savvy manager or senior manager who maintains multiple relationships in the business. This role coordinates all business unit needs for a given function.
Regardless of which model works best within a given company, there is significant momentum around the concept that oil and gas company IT must establish structured processes with designated accountabilities to ensure alignment with the business. Both models separate functional ownership of delivery from liaison/business relationship owners.
Conclusion
The increasing pace of change in the upstream industry has introduced a number of new challenges for IT. With these challenges come some unique opportunities. Ongoing consolidation, new sources and innovative drilling methods will only increase the potential of IT.
At issue is whether the business continues to view IT as a necessary utility, or embraces the value of a true partnership. Even the most visionary technologists will lose this debate without the right business interaction model. Considering the cultural values ingrained in the top exploration, drilling and production competitors, it is unlikely that the business will make the first move toward seeking the counsel of IT.
By contrast, winners in this space will develop the processes and tools to actively engage business leadership in a constructive dialogue with meaningful alternatives and attractive outcomes aligned with business needs.

Jonathan Zanger is part of the chief information officer advisory practice at Enaxis Consulting LLP, focused on the energy vertical. He has more than 20 years of experience as a senior information technology adviser, enabling innovative information management and operations strategies for global companies across a number of industries. Previously, Zanger held positions at A.T. Kearney and Accenture. He holds a bachelor's and an M.B.A. from the University of Texas' McCombs School of Business.

Gerry Swift is a senior consultant at Enaxis Consulting. He has more than 10 years of experience as a project and program manager, assisting organizations in the private and public sector–including oil and gas companies, government agencies, public school districts and consumer goods companies–with improving processes and implementing technology. Swift started his career as an attorney, specializing in corporate law and business litigation. He holds a bachelor's from the University of Texas at Austin and a J.D. from South Texas College of Law.