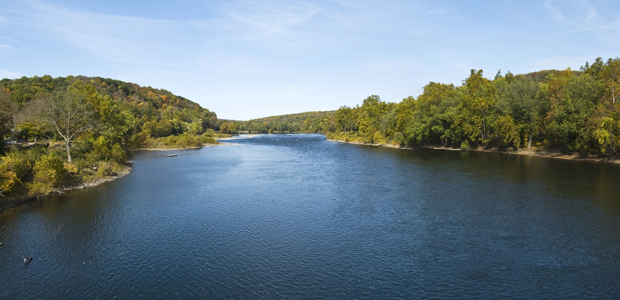 October 2022 Exclusive Story
PIOGA Highlights Emerging Markets For Northeast's Natural Gas Reserves
WEXFORD, PA.–The Appalachian Basin has many potential markets for its abundant and environmentally responsible natural gas, the Pennsylvania Independent Oil & Gas Association argues in a fact sheet published as part of its "Just the Facts" series.
The installment highlights current and emerging market opportunities for natural gas produced in the Appalachian Basin. "These opportunities include a growth in manufacturing, increased chemical and plastics production, increased LNG exports and the advancement of long-term projects like the regional hydrogen storage hub," PIOGA describes. "The dynamic nature of the region's natural gas development, transportation, storage and marketing is becoming more fluid."
These market opportunities offer significant potential for growth, increased economic opportunity and continued benefits for both local communities and the environment, PIOGA says. Nevertheless, the association acknowledges, it is hardly a foregone conclusion that Pennsylvania and the United States will fulfill its potential as a natural gas supplier. "The landscape is not without its challenges, including legal and regulatory hurdles, workforce turnover and development, and geopolitical forces far beyond the region," the group considers.
LNG, Hydrogen Storage
From the second half of 2021 to the first half of 2022, the United States increased liquified natural gas exports 12%, averaging 11.2 billion cubic feet a day, PIOGA notes. It cites U.S. Energy Information Administration data showing that LNG exports continue to grow because of increased:
U.S. export capacity;
International natural gas and LNG prices; and
Global demand, particularly in Europe.
The second half of 2022 is likely to see a slight decline in U.S. exports, primarily from an extended outage at the Freeport, Tx., LNG facility, which accounts for 17% of U.S. exports, the association says. However, the big picture points to more growth.
"This summer also saw the announcement of early plans by New York-based Penn America Energy LLC to build an LNG export facility along the Delaware River in Chester, Pa., with a potential annual capacity of 7 million metric tons of LNG," PIOGA recalls. "While a rough completion date of 2027-28 is far off, it reflects a positive long-term outlook for continued supply and demand for natural gas from Pennsylvania wells."
Meanwhile, several organizations are exploring hydrogen opportunities, which can be made from natural gas. PIOGA says the U.S. Department of Energy's initial $8 billion in funding available through the federal Infrastructure Investment and Jobs Act has kickstarted early-stage development of four U.S. hydrogen hubs including one in Appalachia.
"A consortium of large energy producers, users and multinational technology companies was formed in southwestern Pennsylvania in 2021 to pursue available federal funding," PIOGA details. "The consortium filed an Implementation Strategy Request for Information with the DOE in March to research the feasibility of a hydrogen hub in the Appalachian Basin. The initiative was endorsed by Governor Tom Wolf in May, and funding to support the effort is included in the state's fiscal 2022-23 budget."
More Factors
Although electric vehicles dominate headlines, PIOGA says, the number of compressed natural gas vehicles is expected to grow across the globe. The association estimates there are 175,000 CNG vehicles on U.S. roads, and adds that the global value of the CNG market was about $9.9 billion in 2020, with projections to grow 8.2% a year to $22.3 billion by 2030.
That growth may be driven partly by CNG vehicles' low fuel costs. The association points to an analysis showing that CNG is less expensive than competing fuels, with the difference ranging from 35%-75% compared with diesel and gasoline; 20% compared with electric batteries; and about 60% compared with gasoline-electric hybrids.
Meanwhile, PIOGA notes final plans are being made by Royal Dutch Shell to commence operations at its Beaver County, Pa., petrochemical facility, including a virtual public meeting the company held at the end of August to detail the plant's "path to startup."
Regarding midstream capacity, PIOGA acknowledges ongoing challenges to infrastructure and pipeline development, even as Appalachian Basin companies may take heart in congressional efforts to facilitate Mountain Valley Pipeline (MVP) permitting. "The pipeline is expected to provide more than 2 Bcf/d of natural gas to the southeastern U.S. upon completion," PIOGA notes, adding that the Federal Energy Regulatory Commission has extended the project completion deadline by as long as four years. "Equitrans Midstream has targeted mid-2023 for MVP to go into service, which will provide a significant market for natural gas from Pennsylvania, Ohio and West Virginia."
Marcellus To Market Conference
PIOGA indicates it will cover topics relating to Appalachian Basin marketing, manufacturing and development at a one-day conference on Oct. 19 at Hollywood Casino at The Meadows in Washington County, Pa. More information on the 2022 Marcellus to Market Conference, including the full agenda, can be found at the event's website.
Ultimately, PIOGA concludes, the facts point toward the great potential that natural gas offers the region, country and world. "Global demand for natural gas will continue to grow, making the Appalachian Basin's abundant supply an important and proven source to meet that demand," the association says. "Regional cooperation among the basin's states for new investment, such as carbon capture technologies and hydrogen facilities, will be essential to make the states attractive for emerging technologies in energy, along with predictable and reasonable state and federal regulations that support all aspects of energy development."