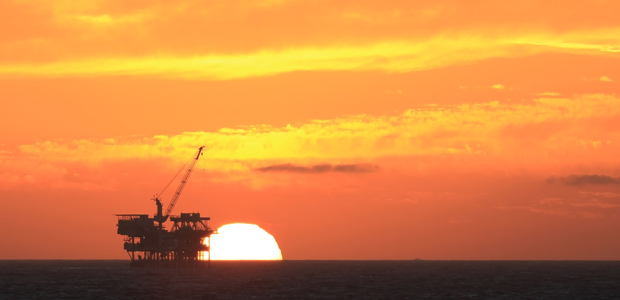 December 2016 Exclusive Story
Remote IT
Rugged Systems Keep Communications Lines Open
By Steve Bowen
HOUSTON–Whether working offshore or in jungles, mountains, deserts or frozen tundra, oil and gas exploration sites are frequently located in remote areas and face some of the most extreme conditions on the planet. With that reality comes the challenge of keeping communications channels open and vital software applications up and running. In today's world, having battle-tested, military-specification communications and networking systems in place is critical to getting the most from high-dollar field installations.
To keep systems humming in the face of Mother Nature's onslaught, a growing number of exploration, drilling and production companies are turning to commercial-off-the-shelf (COTS) technology that has been ruggedized and specially designed to address transport, mobility, interoperability, security and reliability in harsh environments and remote areas where support services can be scarce or nonexistent.
No matter where an operation is located, the complex processes and sophisticated technologies used to explore for, drill and produce oil and gas require equally sophisticated networks that can support operations and staff. This is especially true for deepwater operations that must stay closely integrated with onshore support. For instance, a typical deepwater operation must support a field staff of up to 30 people on the offshore rig and in onshore field offices. The operations staff uses both wired and wireless networking to access the Internet over limited bandwidth satellite connections. They also use Internet protocol-enabled phones to conduct voice over Internet protocol (VoIP) phone calls elsewhere on the rig or to onshore locations over the satellite wide-area network. All of this must be accomplished with equipment that is reliable and with a minimum of administrative headache.
To increase productivity and reduce staffing requirements in remote locations, many oil and gas companies are turning to military-grade solutions. In such cases, video and data integration into command centers and operations is critical for monitoring and providing operational feedback. Such systems often require large-scale video and media storage, but must also deal with limited network bandwidth. Another challenge is that remote sites often have limited information technology resources, turning what would otherwise be routine problems into costly ordeals.
Less Than Ideal Conditions
IT deployed at the rig is commonly rack-mount, data center-type equipment designed for ideal environmental conditions. Data center-quality computer networking equipment is not optimized for space, has requirements for continuous environmental conditioning, requires the addition of auxiliary equipment to protect against "dirty power" and power outages, and necessitates bulky, expensive crating for shipping. Shipping costs alone can add significant operational expenses when equipment needs to be moved on and off a rig, particularly on short notice.
When operating in the field, there are many challenges operators are forced to contend with when trying to use data center equipment, including:
Suitability, given the fragility and sensitivity of equipment designed for use in pristine, clean and temperature-controlled environments;
Reliability, with data center equipment more prone to failure and less reliable when installed in dusty, humid, wet or extremely hot or cold conditions;
Power conditioning and backup, which is critical because power is generated onsite and is most likely "dirty" and intermittent, requiring additional conditioning and equipment; and
Replacement challenges, particularly considering hardware procurement challenges at remote sites and the high cost of equipment downtime associated with these projects.
Oil exploration, drilling and production operations typically require equipment from many different vendors. Examples of different types of equipment include network routers, satellite antennas/modems, wireless base stations/access points, servers and firewalls. As a result, operators are faced with enormous technical learning curves and complex setup and maintenance procedures when attempting to use nonstandard equipment. This is particularly true when paying close attention to the security configurations of the devices.
There is little question that standard commercial-off-the-shelf equipment is the way to go. By using COTS technologies from manufacturers that have very large communities of trained technical experts, and well developed training programs, operators save costs and maximize the ability to find technical experts to support systems.
Ideally, networking components should be conceived to fit within the existing standards of a corporate environment and managed within the corporate network using standard networking tools or vendor-agnostic network management tools. Most corporate environments are already based on standard networking equipment from the likes of Cisco, Brocade, Juniper and others. Unfortunately, COTS equipment designed for IT-room rack mount is not sufficiently rugged for supporting remote locations, which puts operators in the position of either looking for specialized equipment that can handle harsh environments or hoping that the COTS equipment will survive the inevitable rough treatment.
Gold Standard Applications
While oil and gas exploration and production companies undeniably must deal with harsh conditions, the gold standard for dealing with challenging conditions is the U.S. military. Over the past decade, U.S. Department of Defense tactical networking programs have moved away from relying on custom networking gear to ruggedized COTS-based technologies. This technology is now making its way into commercial organizations.
Secure and rugged industrial networking solutions solve a series of issues. Foremost is increased reliability in the most demanding applications. Based on military-spec components, the modules are built for a rugged environment. Complete with all the necessary power conditioning and an integrated uninterrupted power supply, the equipment significantly improves run time and reliability. This results in much less network downtime for onsite operational staff.
In most cases, the need for rack-mounted gear can be reduced since the modules operate within and can be transported in significantly smaller chassis enclosures. The chassis enclosure option, together with the small form factor design, creates ease of portability to make the networking equipment much easier to move from location to location. In fact, a ruggedized module can be 10 times lighter and smaller than a standard COTS module. Since the need for bulky data center equipment is reduced, shipping costs and customs delays can be reduced. In some cases, the equipment is compact enough that it can be either checked as luggage or brought onboard an aircraft as carry-on baggage.
Military-grade components do not require environmental conditioning, so there is no need for data center-style air conditioning. A bonus that can be derived from working with vendors with military experience is the potential for increased security from attacks of all sorts. Based on National Security Administration and Defense Department-approved technologies, military-grade equipment can secure the most sensitive industrial networks, ensuring availability, integrity, and confidentiality of data and control.
Unified User Interfaces
Because the rate of innovation will only continue to increase, it is safe to assume that industrial networks will continue to comprise technology solutions from multiple vendors, with discrete user interfaces and configuration management processes. To address the complexity, training and setup-time challenges associated with network infrastructure, it can be helpful to consider unified user interfaces designed and focused on supporting specific use cases, while hiding the vast quantity of seldom-used and unused features typically found in enterprise-class solutions.
In this manner, organizations reap the benefits of advanced infrastructure technology "inside," while users of systems benefit from a user-centric, integrated view of the system on the "outside." The resulting solutions can be much more intuitive for operators to use, which is a key benefit for users located on a remote drilling ship or platform.
Originally designed to meet the stringent demands of tactical and enterprise deployments for the Defense Department, vendor-agnostic network management software helps ensure that systems run at peak efficiency around the clock. Unlike enterprise network management software packages that are too complex for all but the most advanced IT personnel to configure and manage, simplified network software offers a much more intuitive user experience. For time-crunched operators who often must work independently at all hours of the day, such software provides network monitoring and diagnostics in a unified interface with a real-time snapshot of the health of the network, and ability to provide backup and restorations of the entire network.
It also saves costs compared with pushing enterprise network management software down to edge operations. And reduced setup time means operators can adapt to rapidly changing circumstances or more efficiently deal with emergency situations.
The rapid advancement of Internet protocol-enabled communications networks in industrial settings is enabling the deployment of a wide range of video, data and voice-centric applications. These advancements offer the potential to save costs, improve automation, increase security and safety, and increase the reliability of industrial and commercial processes.
As Ethernet rapidly becomes the standard for industry networking, it provides the foundation for additional advanced Internet protocol capabilities to be pushed to the edge of the network. Advancements at the network edge enable more efficient use of constrained WAN bandwidth for machine-to-machine applications, distributed analytics, video surveillance, video broadcast and transport, industrial control, remote management/monitoring, and technician collaboration.
One of the more compelling new edge technologies is the use of geographic information systems for deepwater environments. Weather data along with live and recorded video, asset tracking and core mapping layers combine to present a common operating picture that provides a single source of data and information for situational awareness, coordination, communication and data archival to support emergency management and response personnel. It almost goes without saying that for such an approach to be successful, the network infrastructure must be rock solid. For proof, just ask the U.S. military.

Steve Bowen is senior commercial business development manager for Portland, Or.-based PacStar. He specializes in COTS technologies for remote, rugged and transportable networking for transportation and industrial applications. He has more than 15 years' experience working with commercial/industrial organizations, including as director of oil and gas market sales at Fluid Imaging Technologies, vice president of sales and operations at Well Enhancement Services, and vice president of software development at Nabors Industries. He holds a B.S. in mechanical engineering from the University of Utah and an M.S. in manufacturing systems engineering from Stanford University.