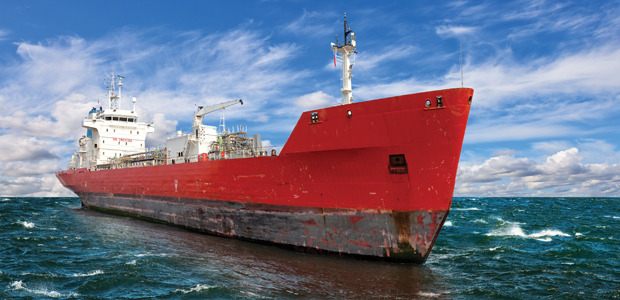 August 2022 Exclusive Story
Studies Demonstrate Value Of U.S. Petroleum Exports
WASHINGTON–Two studies released in July provide strong evidence about the value of U.S. energy exports for Americans.
The American Petroleum Institute and the American Exploration and Production Council have released new analysis demonstrating the significant and growing economic benefits of America's abundant crude oil resources for both domestic use and global export.
Meanwhile, a report by the American Council for Capital Formation examines the short-to-medium term logistics, pricing and economic impacts of a complete ban on U.S. petroleum product exports.
Economic Growth
The API/AXPC study, conducted by ICF, analyzes the six-year period since a bipartisan congressional majority lifted a ban on exporting U.S. crude oil in December 2015. The study finds that enabling open markets has increased U.S. oil and natural gas development, which, during the study period, reduced global oil prices by an average of $1.93 a barrel, added $161 billion to U.S. gross domestic product, and increased jobs in the United States by nearly 50,000, on average.
According to the industry groups, the analysis compares the actual history that followed Congress' move to lift the export ban with a hypothetical scenario in which the ban on U.S. oil exports remained in place. During the six-year interval on which it focuses, the study finds that lifting the ban on U.S. crude oil exports has:
Increased U.S. crude oil production by 1.8 billion barrels, allowing U.S. oil prices to converge with international benchmarks to spur more drilling activity and oil production, as well as higher production of associated natural gas and natural gas liquids;
Decreased U.S. consumer expenditures on refined products and natural gas by $92 billion;
Increased U.S. GDP by $161 billion, with the benefits to U.S. consumers of lower fuel costs and higher revenues for U.S. oil producers outweighing margin losses for U.S. refiners, resulting in a net benefit to U.S. GDP;
Improved the U.S. trade balance by $178 billion; and
Increased U.S. employment by an average of 48,000 jobs, including direct positions in the upstream oil and gas sector as well as indirect and induced jobs.
"American energy leadership doesn't just deliver significant benefits to Americans–fueling the U.S. economy and American jobs, delivering reliable energy, and helping put downward pressure on prices, but it also strengthens global security and supports our allies," relates API President and Chief Executive Officer Mike Sommers. "U.S. energy exports provide critical stability to the global market, support our allies across the world who depend on American energy to meet their needs and strengthen American energy security here at home.
"If the United States is not exporting energy, it leaves the door open for unstable nations or those with less stringent environmental standards to fill the void and reap the benefits," Sommers adds.
"As this analysis shows, lifting the ban on crude exports in 2015 saved Americans money at the pump, supported thousands of good-paying American jobs, and reduced our country's dependence on foreign oil. At a time when Americans are hurting from the price at the pump, it's clear that increasing the global supply of crude oil is critical to lower energy prices here at home and (to) greater energy security around the globe," comments AXPC CEO Anne Bradbury.
The ICF analysis is The Economic Benefits of Lifting the U.S. Crude Oil Export Ban: A Retrospective Analysis.
Refinery Closures
The American Council for Capital Formation's analysis, meanwhile, concludes that a petroleum product export ban would force U.S. refineries to close, which would increase product prices in the global market as buyers of U.S. exports bid up the price of fuel from alternate sources. As a result, U.S. GDP would fall more than $44 billion in 2023 and more than 110,000 jobs would be lost by the end of 2023.
"Lawmakers are understandably looking at a number of options to help relieve pain at the pump experienced by U.S. consumers," acknowledges ACCF Senior Vice President of Energy and Regulatory Policy Kyle Isakower. "But a ban on petroleum product exports is the wrong solution and will in fact lead to higher pump prices for most Americans and have severe economic consequences including the elimination of thousands of domestic jobs."
According to the ACCF analysis, banning U.S. product exports would trap refinery production in the Gulf Coast region as capacity constraints on pipelines and the Jones Act-compliant vessel fleet limit Gulf Coast refiners' ability to redistribute displaced exports to other U.S. markets. Given limited outlets for trapped exports, the study estimates 1.3 million barrels a day of U.S. refining capacity (about 7% of the countrywide total) would need to be shuttered. The refinery closures would also create a surplus of crude oil in the Central United States.
Meanwhile, ACCF says, the loss of U.S. refinery supply would increase product prices in the global market as buyers of U.S. exports bid up the price of fuel from alternate sources. Rising global prices would increase prices for consumers in the East and West Coast regions where imports continue to set market prices as the "last barrel" of supply. More than two-thirds of U.S. consumers would see price increases, including average increases of more than $0.15 a gallon for gasoline and more than $0.45 a gallon for distillates during the second half of 2022.
On the matter of U.S. GDP, ACCF calculates it would drop more than $44 billion in 2023 as losses to U.S. fuel consumers in the East and West coasts, refiners in the Gulf Coast and oil producers in the Central United States more than offset benefits to consumers in the Gulf Coast and Midwest regions, refiners in the East and West coasts and crude oil exporters in the Gulf Coast.
Regarding employment, the study calculates that refinery closures and reductions in upstream oil and gas drilling activity associated with the export ban would eliminate 85,000 average jobs during the second half of 2022 and 35,000 average job losses in 2023, including direct, indirect and induced job losses.
The ACCF study also warns that an export ban would impact the geopolitical climate as countries in the Americas, the primary recipients of U.S. exports, turn to other sources such as Russia for alternative supply. Many of these countries, the analysis observes, are developing nations with average income levels that are highly sensitive to price increases.
"Economic pain will be felt here domestically but also abroad," Isakower says. "The United States was the top refined exporter in the world in 2021, followed by Russia and India. Most U.S. exports go to allied countries and trading partners in the Americas. Loss of supply from the United States will leave many countries with no choice but to turn to Russia and other sources for energy, which would negate the economic pressures applied over the Ukrainian conflict."
The ACCF study is Economic Impacts of a Potential Ban on U.S. Refined Product Exports.