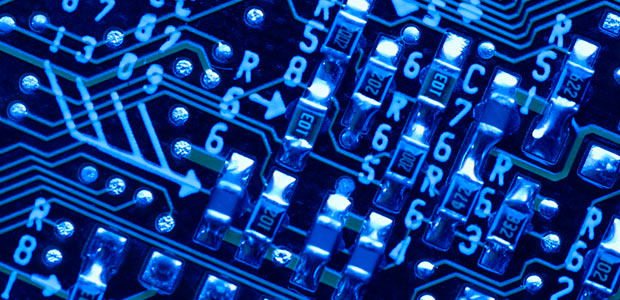 February 2017 Exclusive Story
Industry 4.0
Technologies Enhancing Industry Business Processes
By Tandon Oberoi
HOUSTON–Despite tangible benefits, the oil and gas industry has tended to lag behind other large-scale sectors such as retail, banking, telecommunications and pharmaceuticals in pursuing a digital transformation in business processes. The industry's caution is rooted in knowing that changes in technology–and subsequent outsourcing to information technology-enabled services and providers–may impact a company's ability to meet health, safety and environmental regulatory requirements.
Such changes in technology also can raise data security concerns and/or influence the industry's ability to meet varied government regulations in different geographies. Furthermore, decade after decade of investments made in capital-intensive assets has made the need to effectively manage operating costs paramount to overall business success, underscoring the need for innovation to improve efficiencies, mitigate risk and reduce cost.
Commodity price uncertainty and tighter profit margins only add to the severity of the pressures on operators to control costs and improve business processes. They also demand an examination of how a technology-led transformation can help revive and enable upstream oil and gas companies so that they can thrive in the coming "industry 4.0" environment.
Industry 4.0 is a term coined in the manufacturing industry to describe the concept of employing automation and data exchange in smart operations that include cyber-physical systems (autonomous machinery, process control systems, robotics, etc.), the Internet of things, cloud computing architectures and digital technologies. Many of these same technologies and concepts are being applied in both the upstream and downstream sectors of the oil and gas industry.
In many ways, businesses in the downstream have been more adaptive to digital technology than their upstream counterparts. Between the two, however, exists a handful of business process services (BPS) that help in boosting the bottom and top lines. Oil and gas organizations have historically preferred to keep these BPS operations confined, dictated by business concerns and requirements associated with regulatory compliance.
Now there is mounting pressure to explore how technology can be leveraged in making back-end processes not only smoother, but also more efficient and transparent for joint venture partners, stakeholders and regulatory reporting. Such technology also can assist in the business decision-making process.
The increasing number of conversations around the use of technology is a reflection of this trend. Digital oil fields have become every day discussions. In some organizations, the use of Scrum (an iterative and incremental software development framework) has simplified drilling standards from thousands of pages to perhaps 100 or fewer, leading to improved performance and safety, and a parallel decline in drilling costs. Business process outsourcing moves this conversation forward by providing support in various other areas.
Leveraging Technology
As oil and gas companies plan for the future, a growing number of organizations have started looking at operations in the light of new technology. Such organizations want to know how platform-based solutions can be outsourced to improve efficiency, explore innovation and lower costs. They also want to know how technologies such as automation, robotics, information technology and artificial intelligence can be leveraged to decrease operating costs, human errors and HS&E risk. Moreover, these companies are examining how data and analytics can be used to detect problems, derive insights from an ocean of data, and enable the decision makers.
To accomplish the transformation in business processes, many companies–especially mid-sized ones–are exploring technology partnerships that make advanced technologies affordable while streamlining and simplifying their adoption. A capable technology partner can help in organizing and managing processes (e.g., finance and accounting, procurement and reporting, land and legal, etc.) as a shared service, providing a quick and easier path to lowering costs and introducing stability in operations. This approach allows the oil and gas company access to business process innovations with minimal risk.
One area that offers immediate opportunities to leverage advanced technologies and manage costs is enterprise resource planning (ERP) and project management. Oil and gas organizations of all sizes can find it a constant struggle to track and manage all their programs and projects, especially considering that their operational portfolios are often spread out across multiple geographic locations. Status reports, financial data, project control and risk management become extremely difficult. This is further accentuated in the case of acquired assets, where historical management processes could be dramatically different from those of the parent company.
An outsourcing partner with domain/platform expertise can step in to create a center of excellence with robust services, covering program and project management needs while addressing large transformational initiatives, operations and program portfolios. The key advantage for the oil and gas business would be access to frameworks designed to ensure standardized levels of engagement and scalability for complex projects.
Another key area is asset lifecycle management. Managing assets is central to achieving sustainable growth for any oil and gas company. However, many organizations have diverse challenges such as enormous volumes of data from field and business activities, aging or complex assets, loss of knowledge (as key talent retires), and high operating and maintenance costs.
Supporting day-to-day operations, routine asset reporting, emergency shutdown management, scheduled maintenance and debottlenecking through the use of data analytics is invaluable. A domain-oriented outsourcing partner can extract, convert, condition, analyze and report data from ERP and portfolio management systems in standardized formats using advanced technologies.
Data Governance
Exploration and production data governance and stewardship also are vital to any oil and gas company's success. Today's upstream operations are generating vast amounts of seismic, geologic, reservoir, equipment and operational data. These data obviously are critical to the core business mission of finding and producing hydrocarbons, but they also assist the industry in making the kinds of longer-term breakthroughs needed to improve recovery rates or lower finding and development costs.
Technology partners can be instrumental in setting up data governance models that direct how data are acquired, qualified, validated, standardized, centralized, stored, integrated and shared. The rewards of effectively managing data are significant in terms of driving simple decisions, as well as in guiding the more complex ones, to ultimately reduce operational costs.
A final area in which advanced technologies can have a dramatic impact is back-office support for field and asset operations. With the trend of divestitures, acquisitions and mergers, a team of domain consultants who can scale and support back-office operations (such as finance and accounting, order to cash, contract management, etc.) can become critical in rolling out functional information technology and business process services while reducing implementation cycles.
Third-party consultants that have modular, ready-made and customizable ERP and operations templates will be sure to find preference. A team that is trained in oil and gas functions, and that can provide process support on top of technology, certainly makes the process easier.
There is a significant opportunity before oil and gas businesses today to leverage next-generation technologies such as automation, advanced analytics and artificial intelligence to improve performance and bottom-line profitability. However, oil and gas companies must be watchful when seeking a partner to maximize the benefits of adopting these solutions.
The ideal partner will have domain expertise and global technological experience with the ability to bring in automation, analytical and artificial intelligence platforms. Through this expertise, the partner can accelerate the transformation process more so than an in-house team. Most of all, the partner will be able ensure that while becoming the single point of accountability, it may also work with other existing vendors in the ecosystem.
Oil and gas organizations must begin to adopt the business processes and frameworks that are the foundation for the operational and technological step change that is industry 4.0. It is the future, and the time is now to step up to it.
TANDON OBEROI is senior practice manager, oil and gas, at Wipro Limited, where he functions as an oil and gas domain business process consultant and solution architect. Oberoi has 12 years of industry experience in manufacturing, process engineering, simulation and process optimization, project implementation and business development.