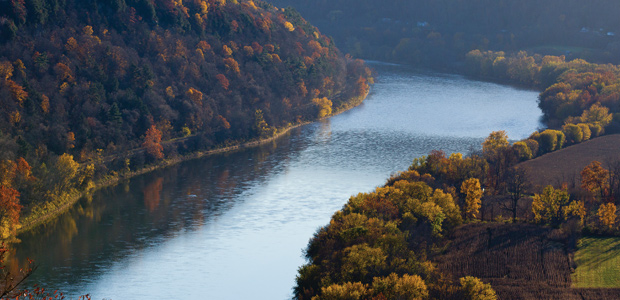 November 2019 Cover Story
Marcellus/Utica Activity
Operators Deploy Best Practices & Innovation As Marcellus/Utica Astound
By Danny Boyd, Special Correspondent
According to the Pennsylvania Department of Environmental Protection's annual report on oil and gas activity, operators produced 6.1 trillion cubic feet from the Marcellus and Utica in 2018–the most natural gas ever produced in Pennsylvania in a single year. It was the latest in a sustained series of annual stair-step increases that has seen unconventional gas production in the Keystone State achieve one record-setting year after another, growing from 1 Tcf in 2011 to 3 Tcf in 2013, 4 Tcf in 2015, 5 Tcf in 2016 and 6 Tcf in 2018.
Unconventional gas produced in Pennsylvania supplied 20% of the nation's demand last year, and that share is forecast to reach as high as 30% in 2020. The strong growth underscores the resiliency of the Marcellus and Utica plays, especially considering that much of it has been achieved in a low-price environment. Going forward, operators say they are continuing to enhance the long-term sustainability of Appalachian Basin shale gas development through innovative strategies, technologies and operating practices to realize cost efficiencies, improve well productivities and recovery rates, add reserves, and minimize environmental footprints.
A case in point is Southwestern Energy Company, which announced in late October that it had achieved a milestone of having returned more than 10 billion gallons of freshwater to the environment through its comprehensive approach to optimizing water usage and establishing water conservation projects.
"Southwestern Energy continues its commitment to the environment by being freshwater neutral," says William J. Way, president and chief executive officer. "In fact, we have been freshwater neutral since 2016. For each gallon of freshwater we use in our operations, we return at least that amount of freshwater back to the environment where we work and live through conservation projects that restore streams and aquatic habitats."
Since 2014, the company says it has completed 10 water conservation projects across several states, including stream channel and habitat restoration, waterway and floodplain improvements, wetland creation, and aquatic habitat restoration.
The most recent project, completed earlier this year, is helping restore the Cheat River's Muddy Creek watershed in West Virginia, which had been severely impaired by third-party acid mine drainage unrelated to shale gas development or Southwestern's operations.
Through an extensive freshwater pipe network, the company delivers water for all well completions throughout its 480,000 acres, which contain 1,100 gross producing wells and 3,200 potential drilling locations. The water supply system has helped remove 1.3 million truckloads of water from roadways since inception while improving well economics, Way noted in an Oct. 24 earnings call.
The benefits of piped water, direct sourced sand and operational execution improvements are integral ingredients to lower drilling costs in longer laterals with consistent estimated ultimate recoveries, says Clay Carrell, chief operating officer.
Continuous Improvements
"Our teams keep expanding our 'continuous improvements' culture as they keep finding ways to enhance well performance, lower costs and improve efficiencies," Carrell stated on the October earnings call. "The performance bar keeps going up quarter over quarter and our organization embraces that approach."
Southwestern's operations team is pushing lateral lengths farther, to an average of 10,466 feet in the third quarter at a cost of $784 per lateral foot throughout Appalachia, besting an annual target of $875, Carrell relates.
Lateral lengths on wells to sales increased 35%, as the company successfully drilled 13 ultralong laterals beyond 15,000 feet through the first three quarters of 2019, he points out. Record laterals include one drilled to 18,015 feet in what the company calls its Southwest Appalachia super-rich and rich gas area in southwestern Pennsylvania and northern West Virginia, and another to 18,683 feet in its Northeast Appalachia dry gas area in northeastern Pennsylvania.
Southwestern holds almost 300,000 acres in its Southwest Appalachia Division area with 7.6 trillion cubic feet equivalent of proved reserves (45% gas, 46% natural gas liquids, and 9% oil) as of year-end 2018, the company reports. Its 2019 estimated production in this area is 833 million cubic feet equivalent a day. Condensate production increased 42% to 15,400 barrels a day in the third quarter compared with the same quarter in 2018, he reports, with liquids production making up 22% of total third quarter production of 202 billion cubic feet equivalent.
According to the company, the Northeast Appalachia Division, where Southwestern holds almost 200,000 acres, contained 4.4 Tcf of proved reserves, 100% gas as of year-end 2018. Its 2019 estimated production is 1.2 billion cubic feet of natural gas a day.
The company has begun to see production benefits in the Northeast from pad compression installations, he says. "We experienced an initial gross production uplift of 55 MMcf/d from 10 installations," Carrell states. "We expect to continue this program across more of the asset and see a shallowing of the base decline as a result."
Southwestern set a new company completions record in the third quarter, averaging 12 stages a day on a four-well pad, an improvement that reduced well costs on the four wells by $575,000 each and reduced times to completion by 16 days, he says. Through the first nine months of 2019, Carrell reveals, the company averaged 7.8 completion stages a day, an improvement better than 45% compared with all of last year (Figure 1).
Environmental Stewardship
Along with its ongoing operations success, Carrell emphasizes, environmental stewardship will remain a core value at Southwestern. Noting that the company is a member of the Our Nation's Energy Future coalition of companies dedicated to reducing methane emissions across the natural gas value chain, he says Southwestern continues to implement technologies and programs to methodologically eliminate those emissions. That effort includes reduced emission completions, pneumatic device replacement, liquids unloading mitigation, and leak detection and repair programs.
Last year, the company's greenhouse gas intensity of 0.46 metric tons of carbon dioxide equivalent per Tcfe of gas produced was 74% below the industry average, he points out. Southwestern achieved a methane leak/loss rate of 0.056%, which was 96% below the industry average of 1.62%.
"Whether it is our freshwater neutral initiative or our programs to reduce methane emissions across our operations, we remain committed to protecting the natural environment and conducting all aspects of our business in the most environmentally responsible manner possible," Carrell concludes.
Best Economics
When it comes to demonstrating long-term staying power in the Marcellus and Utica plays, Range Resources Corp. is in a class of its own. The company drilled and completed the Marcellus discovery well in 2004 and has been among the largest and most active Marcellus and Utica operators ever since. The reason for its continued focus on Appalachian shale gas during the past decade and a half is simple, explains Chief Operating Officer Dennis Degner.
"With the benefit of a large, liquids-rich window in southwestern Pennsylvania, the Marcellus offers the best economics of any large-scale, repeatable play in the country," he says. "A significant portion of Range's acreage also offers the benefit of natural gas potential from the Upper Devonian and Utica Shale formations that lie above and below the Marcellus, respectively."
For Range Resources, sustainability in water recycling and emissions reductions has gone hand-in-hand with its strategy of returning to existing pads (pad "recycling") to drill half its wells during the past year (Figure 2) while utilizing new directional drilling technologies to push lateral lengths farther, Degner details.
With the advantage of a concentrated position that includes 1.5 million net acres of stacked pay potential in Pennsylvania, including 3,300 undrilled core Marcellus wells (Figure 3), Range recycles 100 percent of its produced water, which makes up 40%-45% of total company water use, he says.
In addition, the company reports it has achieved a 153% water recycle rate in Appalachia by also recycling produced water from more than 10 other regional operators through a water sharing program. Altogether, Degner estimates, Range's water management efforts saved the company $10 million last year.
"Culturally, we are the type of organization where the best ideas have been brought forward by our technical and operating teams at the division level in Pennsylvania," he says. "Early on, our team was the driver helping Range pioneer 100% water recycling when a lot of other folks said it could not be done."
Truck traffic was cut by more than 100,000 trips to locations last year alone through new technologies and improved logistics, Degner reports. For example, the company's water logistics coordination center–manned 24 hours a day, seven days a week–ensures that water trucking is coordinated as efficiently as possible.
Extended Lateral Lengths
A large contiguous acreage position allows for efficient operations and long-lateral development from existing pads, Degner describes. Preferring a methodical march of incremental improvements over time, Range has sought to continuously improve drilling performance, completion design and production efficiency. One obvious manifestation of that approach is a steady increase in average lateral lengths. According to Degner, the company extended average lateral lengths to 11,700 feet during the first nine months of 2019, a 13% increase from 2018, with 20 consecutive horizontals drilled beyond 15,000 feet without complications.
During the third quarter, average laterals on 22 wells turned to sales on six pads were 10,800 feet, he says. "We get the question a lot of what we think the technical limit is to lateral length, but I don't think we really know at this point," he says. "Our longest laterals have been 18,600 feet, generating some of our lowest costs per-foot and wells with the highest rates of return."
Daily lateral footage drilled increased 35% alone in the third quarter compared with the first half of 2019, with the substantial increase attributed to new directional drilling technologies for both curve and lateral applications, Degner explains. At the same time, Range has reduced the cost per foot of lateral to less than $800 (Figure 4) and says it expects continued improvement into 2020.
"As lateral lengths have gotten longer, EURs per 1,000 feet of lateral have not changed, which is encouraging with normalized productivity remaining consistent drilling around historical wells on the same pads that were drilled and completed earlier," he remarks. "EURs per 1,000 feet have held steady at 2.52 Bcfe in the dry gas region, 2.96 Bcfe in the wet gas region and 2.60 Bcfe in our super-rich gas acreage."
Altogether, Range averaged 2.24 Bcfe a day during the third quarter. The company utilizes a fracturing technique with reduced cluster spacing across the lateral, perforating along 200 feet per stage and using Northern White sand proppant in varying volumes as great as 2,500 pounds a foot, with additional proppant loading utilized to enhance conductivity on the play's southwest portion, where condensate production can exceed 100 barrels per 1 MMcf of gas, Degner relates.
In the super-rich portion of Range's position, eight wells across three pads were turned to sales in the third quarter, with one pad producing more than 2,500 bbl/d of condensate from three wells, and after two months, continuing to produce more than 1,500 bbl/d.
In the dry gas area, a six-well pad averaged initial daily production of more than 35 MMcf a well, with pad production exceeding 100 MMcf/d after three months. Overall, Degner says, the company turned 22 wells to sale during the third quarter and anticipates 28 in the fourth quarter.
Gas Control Center
Degner credits a production team that works closely with midstream providers and extensively utilizes supervisory control and data acquisition software and remote telemetry monitoring systems in the field as part of a 24/7 gas control center overseeing production from more than 1,000 producing Marcellus/Utica wells.
"Automation allows us to monitor and control chokes and other production equipment remotely and respond to potential problems and quickly restore production temporarily idled by power outages or stormy conditions in winter," Degner comments.
Technology deployment and staff expertise have combined to lower leak ratios 70% during the past three years, he goes on. Design changes last year drove a 11% reduction in GHG emissions per Mcfe of production. In recent months, the company has updated equipment and processes used during flowback to further reduce emissions in wet and super-rich operations in southwestern Pennsylvania, Degner says.
"We tested the enhanced flowback process across seven pad sites and reduced estimated emissions during flowback by more than 80% during the flowback phase, with essentially no impact on cost," he reports.
With wet gas development accelerating, lateral lengths extending further and completion methodologies yielding consistent results, the company utilizes an internal project called "zero vapor protocol" to capture the maximum possible volume of fugitive emissions.
"It has really paid off for us over the course of several years," Degner states. "Our facilities design has changed significantly to move away from flare stacks and enclosed burner units to vapor recovery compression and having more closed-loop systems where we can actually capture vapors and send them to the sales line."
The company uses infrared optical methane detection cameras, with its emission team working hand-in-glove with production lease operations teams to routinely inspect for emissions and find ways to redirect methane to sales, he says. Basic changes have included upgraded thief hatches on tank batteries and replacing green tanks with white tanks to reduce heat that adds to off-gas in the production tanks, Degner describes.
To reduce emissions and fuel costs, Range has been experimenting with an all-electric frac fleet powered by field gas production, he goes on. During the third quarter, Range completed its second pad of the year with the electric frac fleet on its dry gas acreage. According to Degner, more than 400 frac stages were completed on the pad at an average of almost nine stages a day, even as the Range team continued to refine procedures and processes during the operations.
Efficiencies of more than 10 frac stages a day were achieved at times with a peak of 14 stages, he adds. During a three-month test run, the company was able to save a total of $1.2 million in fuel costs. In one completion with more than 90 stages alone, the gas-fired electric fleet enabled the company to save $250,000 from displacing diesel fuel. Degner says Range plans to use the electric fleet through 2019, and is evaluating plans for 2020.
"That's a smaller-scale example, but we think that could represent something more significant for us in 2020 if we include the technology in our program," he concludes.