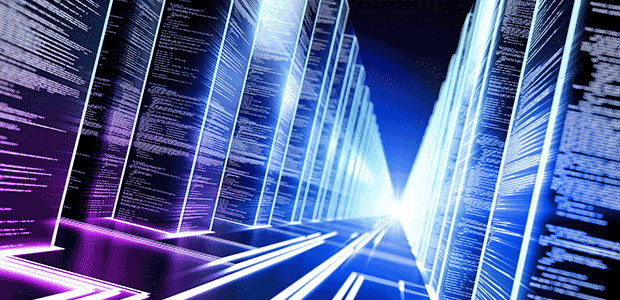 November 2020 Cover Story
Computing & Analytics
Top-Flight ERP Innovations Key To Navigating Challenges
By Vince Dawkins
HOUSTON–The oil and gas industry has cycled through lots of upturns and downturns throughout its history. Last spring, however, operators found themselves wondering if they were facing another bust or approaching the edge of a cliff.
Producers are accustomed to sudden and severe changes of fortune, but not on the scale nor at the speed seen in 2020. Events far beyond the control of oil and gas companies have stressed the industry in unprecedented and unimagined ways. But as it always has, at some point, the downturn eventually will become an upturn. With a new year around the corner, there are reasons for optimism, not least of which is the development of COVID-19 vaccines and gradually improving economic conditions.
It is important to acknowledge a few facts. First, the oil and gas sector is built for resilience. Uncertainty is baked into the business model, so most companies plan for cyclical periods of optimism and pessimism. If any industry knows how to deal with disruption, it is this one. That is partly because operators are adept at leveraging technology to overcome business challenges. That bodes well for oil and gas companies as they start their recovery efforts. Top-flight technologies and operational best practices strengthen the upstream sector's ability to cope with volatility and light the way to a better future.
How resilient individual operating companies ultimately prove to be largely will come down to how well they adapt and respond on a case-by-case basis to both challenges and opportunities during what still may be a long haul. One way operators are responding is by increasing their mergers and acquisitions, which is not necessarily bad. Two companies can come together to structurally improve their financial health and rebound from the downturn stronger and more vigorous as a united organization than they could separately. This is especially true in unconventional plays, given their scale and capital requirements. The questions that matter deal with how their cultures fit together and how seamlessly their operations can be unified and integrated.
Another fundamental fact about the industry deals not only with its proven adaptability to changing market conditions, but its historical tendency to respond to those challenges by innovating. Downturns usually yield technological and operational advances. This downturn will be no different, especially in the areas of computing, data management and information technology. Advances being made today to help companies navigate their many obstacles ultimately will provide new tools to maximize tomorrow's opportunities.
Using Enertia as an example, we have always sought to innovate during downturns to enhance the performance of our software and introduce new functionalities. Several enhancements are underway right now, including efforts to improve the user experience, extend mobile capabilities, automate data reporting, and incorporate artificial intelligence and machine learning workflows. Some of these features are scheduled to appear very soon. Many factors weigh on the future of the oil and gas industry in a post-coronavirus world, but the experience of 2020 clearly demonstrates the importance of such capabilities to help people work as efficiently and effectively as possible, both from the office or at home.
Priorities For Operators
Oil and gas companies have to take a similar approach to implementing technological improvements. They have learned a lot during the past six months, and how they capture and apply the lessons learned will help differentiate them as the industry recovers. The worst may be over, but until the market bounces back, oil and gas producers must continue to fight for survival. Whether courting an acquisition deal, establishing a joint venture partnership or simply finding ways to streamline operating costs, this is no time for complacency or sticking with the status quo. Instead, industry leaders must embrace nontraditional solutions to get through these nontraditional times and prepare for better times ahead.
With so much out of their control in terms of pricing and demand, oil and gas producers need to focus on what they can control: internal operations. To put it bluntly, companies with inefficiencies, bloat and baggage will struggle to attract capital providers, business partners and buyers. Like never before, the market will favor companies that offer value in terms of physical assets as well as the effectiveness of their operations. For these reasons, every company should prioritize three measures:
Reducing costs;
Unlocking efficiencies; and
Engineering innovation.
A lot of uncertainty remains about what comes next for the oil and gas industry, but it is clear that the companies positioned to succeed will be those that embrace technological solutions addressing all three areas. Enterprise resource planning (ERP) software is the central nervous system that enables operators to maximize economic metrics, identify and achieve efficiencies across all their operating areas, and drive engineering enhancements.
Smaller, leaner independents have far less fat to trim. Company leaders must ask people inside the organization for cost-saving ideas and look for ways to leverage their companies' ERP software to generate insights. Given the extraordinary cost pressures, companies need to dive deep into their data to find overlooked savings opportunities. Technology will make or break that effort. Depending on the software and systems in place, decision makers could be working with an integrated pool of updated data, or with the opposite–an enterprise defined by data silos and disconnected systems, which will make reducing costs difficult.
Improving Efficiency
Efficiency has been the operative word in the upstream for some time, and oil and gas companies have made significant strides in trimming overall project cycle times and shrinking nonproductive time and costs, especially in drilling and completion. Now the challenge is to find meaningful efficiency gains not in one or two particular areas, but across the entire spectrum of an oil and gas company's operations–from land management and accounting, to drilling and production. It is compounded by the fact that companies must reshape their organizations to do more with less, and define and emphasize their particular operational niches like never before.
An effective ERP system tightly integrates data across all departments and application areas. That integration is key to efficiency. Most operators look for inefficiencies among their people and processes, but an ERP system allows for a systematic approach. Whether it is called business process management, continual improvement process or another name, the concept strives to make organizations ultra-efficient in all aspects. That means minimizing errors, eliminating and preventing waste, continuously improving productivity, and rooting out inefficiencies from top to bottom.
Keep in mind that improving a process is not only about improving its efficiency. It is also about making it more effective, generally by accelerating it, increasing the output or cutting the cost. Companies are being forced to take a critical look at everything they do. If something is not working, a new process or technology likely offers a solution.
Within data workflows, one way ERP tightens efficiency and integration is automatic data entry and automated communication that eliminates redundancies and errors. For example, new well data or a change in a well's status can be communicated automatically to everyone involved once it enters the system, and users across different departments or locations can interact with it seamlessly. Different types of communications and interactions can occur throughout an organization in response to a single event, and automating, simplifying and integrating workflows around all those processes at the enterprise level can enable powerful efficiency gains.
So, what technological capabilities are particularly crucial in taking the next steps in efficiency? Foremost on the list are artificial intelligence and machine learning. These terms can be used generically to mean different things, but specific to oil and gas datasets, the combination of these technologies allows companies to quickly find patterns in large amounts of information. With AI/machine learning engines, users not only can extract actionable intelligence from massive datasets quickly, but also apply predictive analytics to understand potential outcomes. The ability to make predictions on a well, field or vendor product's performance based on real-world current and historical data helps drive better business decisions.
The more data available, and the richer and higher its quality, the greater the value of the business intelligence that can be extracted from it. The role of an ERP system is to collect, store and deliver all the data a company uses in its operations. The challenge is learning how to shape and feed data spanning all aspects of an asset's entire life cycle from the ERP system into third-party AI/machine learning algorithms to enable data analytics and predictive modeling.
Evolve Or Perish
When it comes to engineering innovation, this is an evolve-or-perish moment for the oil and gas sector. The companies that make it through will not emerge from the downturn looking the same; they will have adapted to survive, which means they will have changed. In many cases, that means replacing old, ineffective technology with something better suited to both the present and the future. An antiquated ERP, for instance, may not offer automation or remote access, which poses problems when people need or want to work from home. In spite of the imperative to reduce costs, this is an optimal time to consider investments in a technology infrastructure.
Few oil and gas producers would define their niches as IT experts. Their expertise is in applying tools to find, develop and produce reserves. The value proposition of a robust ERP system is in allowing companies to lean on an outside partner to optimize their hardware and software functionalities to achieve their core business needs, while helping identify, understand and solve problems, eliminate inefficiencies and create value.
A modern ERP solution that offers key performance indicator dashboards gives decision makers the up-to-date and in-depth information they need to make difficult choices on short time frames. With robust remote capabilities, oil and gas companies can rely on ERP systems to keep operations afloat whether their employees are in the office or at home. The right technology is the prerequisite for engineering innovation. With data-driven systems in place, companies can go beyond improving the ways that worked in the past and do something much more important: prepare for an energy economy that is on the cusp of great change.
There are multiple ways to keep an oil and gas organization strong in today's challenging environment, but one strategy is sure to fail: standing still. Companies cannot expect to weather the remainder of the pandemic doing what they have always done. Instead, they need to see this moment as both an opportunity and an imperative to modernize, especially through digital transformation and updated processes. In that way, this crisis is pushing the energy sector to embrace updates it inevitably would need; only sooner than it anticipated.
Eventually, all this turbulence will start to look like a transformation for the better, and the industry will emerge on the other side of the downturn stronger and better prepared for the next chapter in oil and gas operations.

VINCE DAWKINS is president and chief executive officer of Enertia Software. With more than two decades of experience, Dawkins worked for 10 years with industry-leading engineering, IT and enterprise resource planning solutions before joining Enertia. He started at the company in 2008 as a senior business analyst, contributing to the design, development and implementation of Enertia's enterprise application for upstream oil and gas. Dawkins holds a B.S. in mechanical engineering from North Carolina Agricultural & Technical State University.