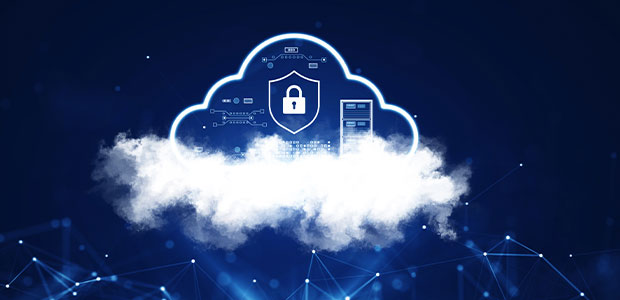 November 2023 Cover Story
Vital Energy's IT Strategy Generating Key Advantages, Driving New Innovations
By Brandon Brown
TULSA–Vital Energy has embraced a cloud-first infrastructure and analytics strategy that enables cloud computing across its critical business operations. While the company's cloud-based technological evolution has been significant, it is only one chapter in a broader narrative of transformation and growth driven by the merging of technological prowess with strategic foresight.
When a company embarks on a journey of digital transformation, the metamorphosis must invariably begin with its information technology department. As the backbone of technological innovation and integration, IT departments set the tone and pace for the rest of the organization and are uniquely positioned to spearhead this change. Successful IT departments exhibit leadership by fostering a culture of continuous learning and adaptation in addition to adopting the latest technologies. When well-functioning IT departments take a proactive approach in leading the digital charge, it ensures that organizations remain agile, competitive and ready to meet the evolving demands of the digital age.
In its pioneering journey, Vital Energy has achieved a remarkable milestone of migrating 100% of IT operations to the cloud, positioning it among the first operators to accomplish this objective. This migration involved all traditional IT hardware including servers, storage and telecom. This was not an overnight decision. It involved a deliberate three-year process that commenced with pilot studies and progressively expanded while balancing portfolio modernization and traditional infrastructure. This transition represented advancements in technology as well as investments of time, energy and resources, underscoring a core corporate commitment to unlock the cloud's potential.
The strategic move to harness modern technology's capabilities not only has bolstered the success of the organization, but it has also resulted in substantial savings and revenue growth. By transitioning from traditional on-premises infrastructure, we have eliminated the need for hundreds of servers. This move has significantly reduced costs linked to conventional IT infrastructure, thereby eliminating the need for data centers. This evolution will result in an estimated savings of some $2 million annually in traditional IT expenditures. Such financial benefits bolster our resources, allowing us to chase innovative endeavors and champion fiscal responsibility and visionary strategies.
Through its ongoing commitment to cloud-based innovation, Vital Energy stands as a beacon of innovation in the energy sector, providing a real-world example of how investing in a strong and decisive IT department can agilely advance an organization into digitization.
IT Migration And 'Reskilling'
IT departments are capable of pivotal transformation in the journey toward complete migration to the cloud. Cloud technologies offer unparalleled scalability, flexibility and cost-efficiency, making them indispensable in today's fast-paced business environment. However, this migration is not just about shifting data and applications to cloud servers. It is also about reimagining workflows, optimizing processes and ensuring the instillation of adequate security within new digital landscapes.
Equally crucial is the "reskilling" of the IT team. As technology paradigms shift, it's imperative that the team acquires new skills and competencies. Reskilling ensures that IT departments remain at the forefront of innovation, driving an organizational digital transformation with expertise and confidence. Vital Energy has considered the many facets of both IT migration and reskilling our IT team to ensure positive forward momentum.
One example is the elimination of traditional constraints and day-to-day obligations that consumed most of the IT staff's bandwidth. Cloud solutions architects have revolutionized server administration, backup, data center management and disaster recovery, ensuring we optimize performance and resources while avoiding both over- and under-provision.
At the same time, IT personnel are able to develop new capabilities. The digital transformation journey has ushered in a new era for Vital Energy's IT department. Moving beyond traditional hardware maintenance, we now are harnessing the expansive potential of the cloud, leveraging machine learning and artificial intelligence capabilities, and the automation capabilities of robotic process automation (RPA). This evolution demands that we provide holistic upskilling for our IT professionals, thereby ensuring they are adept in a landscape dominated by cloud solutions and automated processes.
Central to this upskilling initiative is the integration of data science, machine learning and RPA. Our IT team is immersing itself in these domains, extracting valuable insights from a wide range of extensive datasets, including edge devices, automating intricate decision-making processes and implementing bots to streamline repetitive tasks. The synergy between edge computing, ML and RPA not only enables real-time operational optimization, but also empowers us to anticipate future trends, making them invaluable tools in our arsenal.
Data engineers play a pivotal role in guaranteeing the dependability and accessibility of our data. Our IT department is equipped to leverage the cloud's robust tools to swiftly prototype, validate, and roll out solutions. This ensures Vital Energy will continue to benefit from rapid revenue enhancement. Concurrently, the rigorous security protocols associated with our cloud migration have guaranteed the safety of data and digital assets. This is complemented by our IT professionals' commitment to regularly refreshing their cybersecurity expertise.
Upskilling provides dual benefits. IT enhancements have elevated Vital Energy's capabilities and enriched employees' technical portfolios. IT professionals are technical experts first, but they also possess a secondary expertise in the oil and gas sector. By nurturing their growth in areas aligned with their passion and education, Vital Energy bolsters our technical team to improve oil and gas outcomes while also boosting employee retention.
Enterprise Approach
The advantages of Vital Energy embarking on a cloud migration are multiple and extend beyond mere financial savings and operational agility. They permeate every facet of our organization, reshaping our strategy and future trajectory—from fostering increased collaboration and innovation to expanding operational scalability and flexibility.
The cloud has not only democratized information access; it has ushered in an era of intelligent decision making. In today's dynamic business landscape, having access to data is insufficient. The key is advanced data comprehension. With the integration of ML and AI into our cloud platforms, Vital Energy can now sift through vast volumes of data in real time, extracting insights that were previously elusive using traditional analog oil and gas methods.
With the development and expansion of enterprise dashboards, interactive applications teams now can collaborate in real time, irrespective of their geographical locations. This is not merely about speedy conveyance of data, but also about the depth and precision of these transmissions. Vital Energy's dynamic routing program, paired with a new mobile application, enables us to retrieve data in real time as well as obtain real-time feedback on the data. This combination allows our team to recognize and share patterns from one part of a basin to another. By harnessing ML's capabilities, further enabled by the cloud, we can predict future trends or simulate production scenarios, ensuring our decisions align with strategic objectives.
As Vital Energy continues on its growth trajectory, the cloud provides unparalleled scalability. Our commitment to expansion is evident in recent acquisitions of various other organizations, including Driftwood, Forge II, Henry Energy, Tall City and Maple Energy assets, which collectively were valued at $1.7 billion. By leveraging the capabilities of our modern cloud-based enterprise resource planning platform, we not only have expedited our accounting processes (thereby drastically improving the time to close), but we also have streamlined the integration of these new acquisitions. This approach enhances our footprint in the Permian Basin, promising a future marked by consistent production growth and an increasingly robust oil inventory.
Production Optimization
Moreover, with the routine tasks of IT infrastructure management delegated to the cloud, the organization's most inventive minds are free to pursue their most passionate endeavor: innovation. This has led them to increasingly innovative projects, positioning Vital Energy as the leading advocate for innovation within the industry. Our production optimization strategy has increased electrical submersible pump run times by 3%, gas compression run times by 15%, and has had a positive impact on the company's overall performance over the past three quarters.
Enabled by the cloud's scalability and routine decisions from AI at the edge, we have been able to implement, improve and deploy modern tools such as ESP and gas lift optimization that maximize operating efficiency while still providing stakeholders with unparalleled value.
The adoption of robotic process automation provides Vital Energy with a myriad of benefits that enhance operational efficiency and cost effectiveness. RPA facilitates the automation of repetitive and mundane tasks, allowing employees to focus on more strategic and value-adding activities. This results in faster processing times and reduces human error while also ensuring consistent data handling and improved compliance. In addition, RPA can integrate seamlessly with legacy applications and systems, eliminating the need for extensive updates. The outcome has streamlined workflows. When coupled with real-time data analytics, it also empowers Vital Energy to make improved decisions, optimize resource allocation and helps drive continuous improvement.
Vital Energy is using automation for a total of 29,000+ hours per year in 104 processes (of all sizes) in all areas of the business, from tax calculation automations that process transactions 24/7 to anti-collision detection. This enables Vital Energy to strive to take the robot out of the human wherever possible.
Enabling innovation allows Vital Energy to:
Serve up previously inaccessible data to facilitate richer analytics and get better predictions/answers;
Reduce "touches," which reduces risk and provides better data to make an "operate by exception" paradigm a reality in the organization. In this scenario, Vital Energy lets employees focus on the things that matter and not be distracted by the things that do not;
Reduce "touches," which reduces risk and provides better data to make an "operate by exception" paradigm a reality in the organization. In this scenario, Vital Energy lets employees focus on the things that matter and not be distracted by the things that do not;
Leverage necessary governance with a light footprint without being overly burdensome. Vital Energy can scale bots, resources and developers to flexibly meet the needs of the organization and its changing priorities;
Enable citizen development through the utilization of RPA. This empowers key users across the organization to incorporate automation into the DNA of their departments; and
Utilize web services, including Amazon's DataBrew™ and Textract™, providing native cloud capabilities to interrogate and clean data and turn unstructured data into structured data.
Dashboard Content
Vital Energy's adoption of advanced data visualization tools has elevated our decision-making process significantly. Real-time key performance indicators and automated anomaly detection have enabled quick interventions in areas ranging from production efficiency to financial health, thereby optimizing operations and mitigating risks. These dashboards are more than tools for insights; they are now fundamental assets for making agile, well-informed decisions.
By focusing on what truly matters through this enhanced visibility, Vital Energy has succeeded in operating by exception, allowing us to concentrate our efforts on critical issues and opportunities. This approach has been transformative for individual departments as well as the organization as a whole, adding unparalleled value to our operations and stakeholder relationships.
Vital Energy's commitment to innovation does not stop at the cloud or with RPA. It extends to the edge, where real-time decision-making becomes paramount. Once our team gains confidence in the AI-inferred decisions and identifies opportunities in remote field-based locations, our focus shifts intentionally to automate ML insights through edge computing.
Our edge devices have played a pivotal role in expanding the capacity of our optimization program to scale from four adjustments per day per "optimizer" (artificial lift technician) to a single optimizer overseeing the entire fleet of ESP pumps, accounting for ~75% of our production. This transition to edge decision-making not only is enhancing our efficiency, but also is streamlining our operations and ensuring we remain at the forefront of industry advancements.
IT has transformed from a basic support function within the organization to a strategic enabling business partner. Collaboration between IT and Vital Energy's business units propels the organization forward to generate meaningful revenue targets. This alignment also accelerates decision-making to allow the company to swiftly respond to market shifts, seize new opportunities, and mitigate risks.
The comprehensive benefits derived from our "cloud-first" strategy underscore our dedication to innovation, efficiency, and strategic growth. As we continue leveraging the cloud's resources, we are augmenting Vital Energy's revenues, fostering innovation, and setting new industry benchmarks. Our forward strategy remains centered on growth through accreditive acquisitions, optimizing production, and intensifying our efforts to expand our autonomous initiatives.
Vital Energy's journey exemplifies the transformative power of technology, and we remain committed to pushing boundaries and ensuring a brighter, more sustainable future for all stakeholders.

BRANDON BROWN is the vice president and chief technology officer at Vital Energy, headquartered in Tulsa. With more than 25 years of experience in leading Fortune 500 companies, Brown has been instrumental in formulating and executing technical visions and strategies. He has extensive expertise in information technology within the energy and telecommunications sectors, and held various leadership positions at Chesapeake Energy, Williams Co., and Level 3 Communications prior to joining Vital Energy. Brown leads Vital Energy's IT and digital organizations, driving digital transformation initiatives, cultivating a data-driven culture, and facilitating the company's overall digital scalability. He holds a bachelor's from Northeastern State University and an MBA from Pepperdine University.