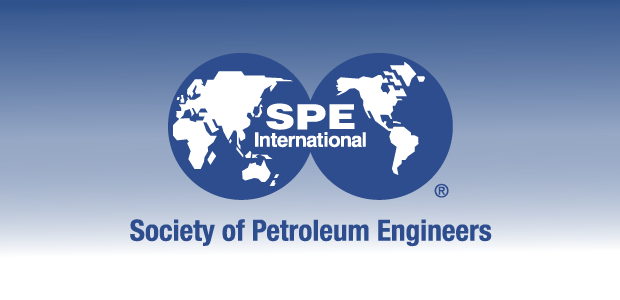 January 2018 Frac Facts
Best Events A Worthwhile Investment
By Jeremy Viscomi
Editor's Note: The following alert about the 2018 SPE Hydraulic Fracturing Technology Conference and Exhibition, Jan. 23-25 at the Woodlands Waterway Marriott Hotel & Convention Center in the Woodlands, Tx., as well as other industry events, is authored by AOGR monthly columnist Jeremy Viscomi, an SPE veteran who has chaired many of its committees. For a complete list of SPE events, please visit www.spe.org/events/calendar/.
Happy new year! In this issue, we celebrate the beginning of AOGR's 60th year of providing information about the business of oil and gas and the technology that makes it all happen. As I enter my fifth year writing this column, it is truly a privilege to be a part of such a well-respected and established publication. Congratulations to Charlie, Bill, and all of the staff for the continued hard work. I am excited to see what the coming year brings, and to be a part of it!
My column generally highlights a key technology I have encountered or an event that I either attended or helped organize. As I navigate through the industry, I continue to believe one of the best ways for operators to access and begin to utilize technology is through a culture of learning and technology transfer. We all get busy, but those of us who devote extra time to attend a short course, lunch and learn, or even a big conference have an additional edge on the competition and often are seen as leaders among their peers. This month, rather than highlight where I have been and what I am up to, I am showcasing some events and opportunities I plan to attend in order to stay current, maintain my competitive edge and continue to discover and bring innovations and best practices to operators who most need them.
My first event of 2018, and in my mind a must-attend conference, is the Society of Petroleum Engineers–Hydraulic Fracturing Technology Conference (SPE-HFTC), scheduled to be held in the Woodlands, Tx., in January. This will be my seventh SPE-HFTC and I am excited to catch up with colleagues and learn more about recent fracturing innovations. The event brings together thousands of SPE members from around the globe to hear more than 50 papers and explore one of the industry's most popular exhibitions. According to SPE, the event focuses on current and proven technologies in hydraulic fracturing, lessons learned from wells fractured wells, and how to apply this technology globally. This year, SPE-HFTC honors Michael Smith, president of NSI Technologies–a Premier Company and Norm Warpinski, retired engineer, as legends of fracturing for their contributions to the technology and the industry that uses it.
In February, I am looking forward another NAPE Summit Week in Houston. NAPE Summit–or what I still call Winter NAPE–seems to be the only major conference I attend in which actual business is conducted. This is not to say that major marketing efforts are not actual business, but rather, NAPE is the only event in which participants show up with their checkbooks ready to make a deal. Celebrating 25 years, NAPE is known for the buying, selling and trading of prospects and producing properties. NAPE brings all industry disciplines under one roof and hosts companies of all sizes, from small independents to majors. If you have never been to NAPE, sign up for this one today.
Also in February I will be in Lafayette, La., for the SPE–Formation Damage Conference. The event is very specifically focused on the challenges related to the identification, prevention and remediation of formation damage. Anyone in drilling and completions probably will benefit from this small event, which draws companies and service providers from around the globe.
In April, I am gearing up for the SPE Improved Oil Recovery Conference, a longstanding Tulsa tradition put on by SPE's Mid-Continent section, which is celebrating its centennial. Although it is not as large as other events, don't let the size fool you. Some of the most innovative minds in the discipline of IOR are in the room. Operators looking to breathe new life into mature fields should not miss this event. Spend some time in Tulsa and I think you will find it time well spent, and join the centennial celebration for an organization that now reports close to 170,000 members across 144 countries. For information on the conference, which is scheduled for April 14-18, visit www.speior.org. Other events for the Society of Petroleum Engineers can be found at www.spe.org/events/calendar/.
In July, I already have on my schedule the Unconventional Resources Technology Conference in Houston. This unique event brings together the minds from SPE, the American Association of Petroleum Geologists and the Society of Exploration Geophysicists. This unique blending of organizations has gained momentum for several years and rapidly is becoming a must-attend event for many organizations. Personally, I think getting engineers, geologists and geophysicists in the same room is itself a feat worth checking out.
These are only a few of the events I have planned for 2018. I encourage everyone to take a look at their calendars and set aside time for at least a couple events this year. You will reconnect with colleagues and friends and you may discover a new technology that helps take your operation from good to great.

JEREMY VISCOMI is vice president of global marketing for Premier Oilfield Group in Houston and Mid-Continent regional lead for the Petroleum Technology Transfer Council. A long-standing SPE veteran and contributor, he has almost 20 years of experience in marketing, developing and organizing technical conferences and special events, primarily in the oil and gas industry.