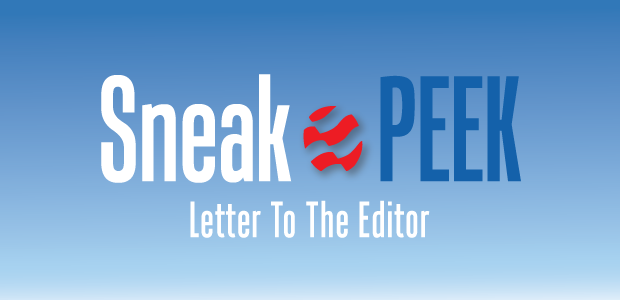 September 2021 Sneak Peek Preview
AAPL Offers Advice On Pump Prices
Editor's Note: AOGR thanks the American Association of Professional Landmen for granting permission to reproduce this Aug. 16 letter to the Biden administration's National Security Adviser Jake Sullivan, which previously was also published on the AAPL website at AAPL President James T. Devlin Delivers Letter to President Biden's National Security Advisor in Response to the Administration's Order to Lower Gasoline Prices.
On behalf of the nearly 11,000-member American Association of Professional Landmen and our 41 affiliated local associations across North America, I am writing to express our concern with your statement made on Aug. 11, 2021, in which you and President Biden called on OPEC+ nations to increase oil production in order to lower gasoline prices in the United States. Echoing your statement, on Aug. 12, 2021, President Biden told the nation, "I want to make sure that nothing stands in the way of oil price declines leading to lower prices for consumers . . . We also made clear to OPEC–the major oil exporting nations of the world–that the production cuts made during the pandemic should be reversed as the global economy recovers, in order to lower prices for consumers."
This plea to adversarial nations was not only embarrassing, but reckless because it imperils American security at a time when our nation has finally reached near energy independence from countries that wish to do America harm.
As reported by nonpartisan Real Clear Energy, America would not be where it is today without the utilization of our abundant natural resources and energy production. While many presidents who came before him shared the collective goal of achieving and maintaining American security and independence, President Biden and his administration are acting in direct contradiction of those interests. In March of this year, the U.S. Department of Energy reported that the United States imported 6.1 million barrels of crude oil from Russia, the highest level in nearly 10 years. March also marked a milestone for Russia, which became our third-largest oil exporter. To make matters worse, June crude imports from Russia were reported at a staggering 7.5 million barrels, or nearly 30% higher than they were even in the highest month under President Trump (May 2019).
Sadly, these dangerous trends were avoidable. Since his inauguration, President Biden has stood in the way of providing safe and affordable energy for the United States. In fact, on day one the Biden administration declared war on the traditional energy industry, first by cancelling the Keystone XL pipeline permit only minutes after being sworn in, which cost 10,000 Americans their jobs with the stroke of a pen; and later when it issued Executive Order No. 13990, which imposed a "temporary" pause on new federal oil and gas leasing while the U.S. Department of the Interior "reviewed" the program. This latter action–with a supposed 60-day timeline–has run well past all dates directed by the EO as well as assurances provided by Interior Secretary Debra Haaland in sworn congressional testimony. Today, the "temporary pause" has exceeded 200 days.
The preceding highlights the inevitability that President Biden's deliberate actions would lead to groveling before countries–who wish harm to the United States–to bolster our nation's energy supplies when such a foreign policy was unthinkable only months ago thanks to the domestic energy industry's productivity. If President Biden's "Build Back Better" plan means increasing reliance on adversarial nations for oil, it may be time to reassess the policy goals rather than increasing America's security threats at home while the American consumer suffers in the face of increased inflation.
This sentiment has been echoed by industry leaders and stakeholders who are confused by a foreign policy that puts America last and imperils its citizens. "Calling for increased OPEC+ oil production demonstrates the fallacy of the White House federal lands energy ban," said Christopher Guith, senior vice president at the U.S. Chamber of Commerce's Global Energy Institute. "We need to let the United States produce oil under the world's strictest environmental standards and boost our economy instead of Russia's and the Middle East."
According to Salena Zito, CNN political analyst and energy industry reporter for the Washington Examiner, "The energy industry in the United States has been one of the most robust sectors in our economy, leading right before the pandemic, we produced more oil than any other country in the world and we were self-sufficient in that area. Not only was that a job creator, and not only just directly within the energy industry but also the downstream industries that support it and the communities that then thrive on it and the school districts that benefit from it. But it also was very important in national security, which is why I thought it was curious today the national security head was telling, essentially begging, the OPEC countries to produce more oil."
Unfortunately, these policy decisions have resulted in a nearly 42% jump in gasoline prices in only seven short months. According to the American Automotive Association, states such as California, Colorado, Idaho, Utah and Wyoming have seen prices unheard of since 2012. While President Biden feigns ignorance as to the sudden rise in gasoline prices, cancelling the Keystone XL pipeline permit–mere hours into his presidency–telegraphed to the energy industry, and the hardworking men and women who serve those industries, that the administration has declared war on its own American companies. The administration's passive surrender of our stance against the Nord Stream 2 pipeline from Russia to Europe is yet another example of putting American Energy last while increasing the environmental risks and offering a bit of a "Not in My Backyard" approach. This, coupled with an indefinite pause on new federal oil and gas leasing, signals to traditional energy companies–many of whom employ AAPL's members–that the United States is closed for business. Even worse, these moves imperil our national security at a time of foreign instability as the Taliban regains control in Afghanistan.
Moreover, according to Forbes, "It seems instructive at this point to note that neither Biden or Sullivan issued any similar request to America's own producers of oil and gas, who could, if they wanted to, significantly ramp up oil production here in the United States." Texas Governor Greg Abbott followed your statement, Mr. Secretary, with a tweet: "Texas can do this. Our producers can easily produce that oil if your administration will just stay out of the way. Allow American workers–not OPEC–(to) produce the oil that can reduce the price of gasoline. Don't make us dependent on foreign sources of energy."
In fact, as of 2020, the United States had "actually achieved one measure of energy independence." According to data from the U.S. Energy Information Administration, during the 10 months that ended in May 2020, the United States exported more energy than it imported, which was the "equivalent to about 20.8 billion gallons of gasoline." AAPL members and the oil and gas industry are more than ready to meet any challenges faced at home without putting our economy and citizens at risk.
I call upon the Biden administration to reconsider this misguided policy of increasing our reliance on adversarial foreign nations to meet our energy needs when we have abundant domestic supplies at home. As we emerge from a global pandemic, it is more vital than ever that we build back prosperity for hardworking American families while strengthening longstanding foreign policy to protect America's national security rather than weaken it.
JAMES T. DEVLIN is chief executive officer of Lincoln Energy Company LLC, which was created to acquire and operate production assets in Kansas and surrounding states. Devlin was a founding member of the Executive Council of the Energy Management Program and currently serves on the Advisory Council of the KBH Center for Energy, Law and Business in the University of Texas McCombs School of Business. Devlin graduated with a B.B.A. from the University of Texas at Austin.