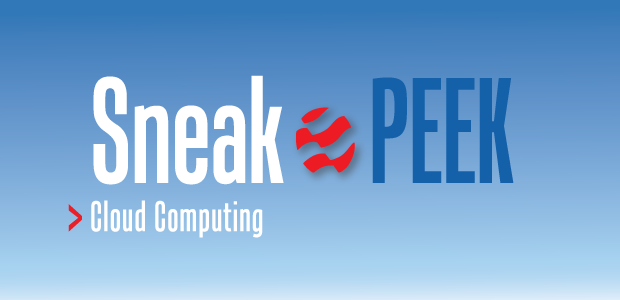 July 2021 Sneak Peek Preview
Laredo's Cloud Strategy Paying Off
By Brandon Brown
TULSA–Disruptive digital transformation, or when new digital technologies displace established platforms and create new business models, has become a business imperative in the energy industry. For independent oil and gas companies focused on growth through acquisition and data usage, a critical component of a digital strategy is enabling real-time decision making. Many forward-thinking companies look to cloud technology to transform data management and leverage the latest machine learning technologies to unlock new insights for proactive risk management, operating margin improvement, reduced environmental impact and incremental revenue generation.
Laredo Petroleum Inc. recently launched a robust digital transformation initiative with Amazon Web Services to achieve real-time decision making, increase agility, spark innovation and improve operational efficiencies.
With more than 1,700 wells in the Permian Basin, we had three core digital transformation strategies:
Refactoring and modernizing legacy on-premises systems in the cloud;
Leveraging serverless, on demand opportunities to move quickly at a favorable entry point; and
Developing, training and deploying machine learning models and seamless IoT management.
Our business results have validated the digital initiative. Within the first year, the migration from on-premises to a serverless cloud-based infrastructure saved the company $100,000 and that number is growing. Furthermore, while many companies in the energy sector shut down wells and experienced declining revenues during the COVID-19 pandemic, we identified key uplift opportunities across the existing base production using data and machine learning to unlock an early net gain of nearly $60,000 a month.
Like many companies AWS works with, Laredo operated an expensive legacy on-premises information system. The company's database systems gathered and stored data from multiple sources in multiple formats–all of which were accessed through an outdated analytics infrastructure. As a result, the fragmented architecture created data silos, which hindered staff members from accessing and querying critical data. The absence of a comprehensive view of the data made it difficult to derive insights to improve operations and reduce risk.
Rethinking And Retooling
Our leadership realized building the tools for digital transformation would require rethinking and retooling the data architecture. In 2020, Laredo Petroleum made the strategic decision to modernize its data and analytics architecture by migrating from its legacy systems to the cloud. First, we collaborated to create a serverless centralized data repository, or "data lake," to store both structured and unstructured data. In data lakes, diverse datasets coexist "as is." This allows different types of holistic data analysis and modeling such as dashboards and visualizations, scalable data processing, real-time analytics, and machine learning.
We had to work within a tight timeline, and our data team designed and completed a proof-of-concept project–one of our corporate key performance indicator initiatives–that identified six applications across the company that were siloed and disconnected and could be optimized in a data lake. The team first replicated the data to the scalable, secure cloud storage service. They then leveraged serverless technologies including a manage extract load transform (ETK service), a data lake formation service that made it simple to set up a secure data lake and a serverless interactive query service to access the data.
Out of the combined data, we built Laredo "truths" to objectively measure our performance and opportunities, and quickly accelerate our business through real-time decision making. The project was finished within a few weeks under budget and ahead of schedule. The remaining budget was applied to the second stage of migration: the fine-tuning and the proof of concept to run in a serverless architecture.
Preventing Adverse Events
With vastly improved data analytics and insights, we shifted our focus to deploying machine learning and real-time data to monitor our wells to detect and prevent adverse events and respond more quickly to emergencies. We worked with AWS to implement a machine learning service to build, train, and deploy machine learning models into our pipelines. Proactive monitoring also was applied to tanks and corridor lines to detect leaks, which reduced the risk of unexpected on-premises issues.
We used machine learning tools to quickly identify and remediate issues that could result in flaring or venting of natural gas. We set up proactive monitoring of field equipment as well as tank pressure, product compositions such as the mount of oxygen, hydrogen sulfide, and other mixed produced gas streams, and physical pressure release points such as Enardo valves. By leveraging computer vision and the corresponding pressure measurements, we were able to identify events and notify field personnel to investigate future issues. We also were able to help with root-cause analysis of likely leading indicators of why a controllable event occurred.
The first step was to install IoT devices to generate high-velocity data that would enable us to interrogate the negative venting events in a new way and get a view into the issue that we did not have with our legacy systems. The improved data initially led us to a suspect conclusion that the events were not occurring nearly as often as the measured volume suggested, so we added another device: a thermal camera.
After training our computer vision models, and re-evaluating the historical footage with the new algorithm, we were able to reach a correct conclusion that negative events were occurring that we did not even know about. We were also able to determine that these events could be remedied with simple equipment configuration changes. As a result of the data-driven discovery and remedy, Laredo now has one of the lowest flaring and venting rates in the entire Permian Basin.
Exhilarating Timeline
The timeline on this project has been exhilarating. In late March 2021, we escalated addressing controllable venting as a priority. By the end of March, we installed our first IoT devices to explore the phenomenon in depth. By mid-April after the initial dataset had been collected, we were able to confirm that the phenomenon was not as well understood or as simple as we had thought. We introduced our thermal cameras in May, and after collecting only one week's worth of data, we were able to begin training computer vision models to explore the phenomenon in detail.
We will likely make additional changes to our solution, informed by leveraging machine learning to create more data points. Now we are training our computer vision and IoT device model to predict with extremely high confidence, enabling our operations teams to react and do what they do best by delivering high-quality solutions to critical problems. Our aggressive pace here was key in the overall success, and our modern technology approach supported by AWS has enabled this unprecedented pace.
We also are developing and applying machine learning companywide to realize progress in the early stages of our digital transformation. The payoffs include automated processes that simplify infrastructure management, accelerated adoption of intuitive and accessible technologies, increasing resiliency and scalability while simultaneously optimizing costs and operation time. Access to centralized data also is reducing corporate risk and discovery time. Since employees can access data governed by stakeholders, they are better able to make informed, intelligent decisions.
Still in early deployment, Laredo's new digital program already has delivered $60,000 net profit in new uplift. In addition, by leveraging a modern cloud-based technology approach, we have been able to displace legacy applications and have automated more than 30 business processes, with more to come.
Our IoT cameras have enabled us to reduce our physical security presence in the field and we are benefiting from more than $250,000 in savings over legacy camera solutions. We also are finding ways to monetize our data assets, and already have had a quick-and-easy win of $90,000 in services delivered by exchanging data.
In the future, we plan to take advantage of additional AWS cloud services by expanding our data lake infrastructure to our drilling, completions and subsurface teams, as well as amass historical data to analyze revenue and risk trends. Our company's intentional approach to treating data as an asset, and its commitment to dedicating human and technology resources to cloud migration and data consolidation, serves as a model for any energy company pursuing a forward-thinking digital transformation.

BRANDON BROWN is vice president and chief information officer for Laredo Petroleum, which holds more than 140,000 gross acres in the Midland Basin, with stacked horizontal oil drilling activity focused on the primary formations Spraberry, Wolfcamp and Cline. Brown is responsible for the company's technology strategy, infrastructure, delivery and information security, and partners with other business areas to advance Laredo's digital transformation. He has more than 25 years of information technology experience in the energy and telecom sectors. Prior to joining Laredo, Brown served in various IT leadership roles with Chesapeake Energy, Williams and Wiltel. He holds a bachelor's from Oklahoma's Northeastern State University.