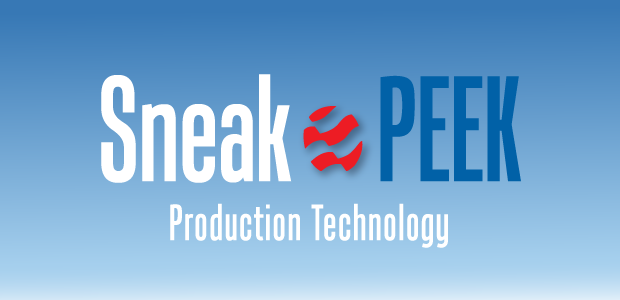 February 2023 Sneak Peek Preview
Smart Equipment Boosts Production
By Nick Vaccaro and Colter Cookson
The technology at well pads and tank batteries improves year by year, but its purpose remains the same: To help operators deliver vital hydrocarbons safely and efficiently. Finding ways to do more with less is especially important today, when operators must meet growing demand while shrinking their environmental footprints, maintaining capital discipline, and grappling with labor and supply chain constraints.
"There are more wells coming on line, but the talent pool to build and operate the necessary infrastructure is small," says Lance VanZandt, executive vice president of VanZandt Controls. "People are looking for smarter ways to operate their assets, which often means investing in automation."
To ensure it can deliver components quickly despite supply chain delays, the company has increased inventory levels, VanZandt reports. "In addition, we work daily with the manufacturers that we represent to get the right products for our customers," he adds. "We also do everything we can to mentor and retain employees so they have the knowledge to help customers select, install and commission products."
Even with advance planning, it can be hard to get familiar equipment. VanZandt says the company is drawing on its expertise in valve automation, flow measurement and instrumentation and controls to help operators find strong substitutes. "If a customer generally buys a specific product model and it's not available, we can typically identify an alternative that will meet their needs," he assures.
In most cases, VanZandt predicts companies will return to their preferred products as supply constraints ease. However, some experiments may alter that preference. As an example, he says many companies are building new meter runs with vortex meters rather than orifice plates. Vortex meters have no moving parts and almost never require maintenance or recalibration, so they have extremely low operating costs, VanZandt explains.
"One of the reasons we have been successful at promoting vortex meters and other alternatives is field support. We answer questions by phone and are building an online library of educational videos," VanZandt says. "Feedback from customers on these 'tech talks' has been great, but sending one of our service technicians out to the field to help with commissioning and training is still the best alternative and our preference. When people have someone standing next to them and walking them through a new process, they get comfortable with it much faster."
Reducing Emissions
Many operators are looking for economic ways to minimize emissions, VanZandt notes. To stay ahead of regulatory requirements and achieve environmental, sustainability and governance goals, he says the industry is retrofitting sites with gas-operated valve actuators, which release methane into the atmosphere every time the valve opens or closes. These releases can be prevented by replacing pneumatic valve actuators with electric ones or installing air compressors at the site to operate the existing pneumatic valves, VanZandt advises.
At the well pad, where many devices already run on electricity, VanZandt almost always recommends electric actuators. "The only device on most well pads that runs on air is the emergency shutdown valve," he says. "With today's technology, electric ESDs are effective and reliable. We have hundreds in the field because they often eliminate the need to run air to the well site.
"Installing electricity on tank batteries, whether they are central tank batteries or satellites, can be more challenging," he allows. "The dump valves on the separators and knockout tanks may need to operate several times an hour, so they must be able to open and close quickly. Traditional electric actuators take as long as 30 seconds to go from fully closed to fully open or vice versa, which is not fast enough."
Newer electric actuators can deliver the necessary speeds while providing precise control and low operating costs, but VanZandt says many companies still favor pneumatics. "Pneumatic valves are affordable and familiar, with many technicians who understand how to troubleshoot and repair them," he explains. "Electric valves are not necessarily more complicated once someone understands them, but they require a different skill set."
When a facility is already set up to run on gas, switching to air generally costs less than going electric, VanZandt adds. "If a facility has 20, 30 or 50 valves that already are hooked up to gas lines, all we need to do is cut off the natural gas supply, set an air compressor and connect it to the infrastructure that is already there," he says. "The valves will likely run off air even better than they ran off gas."
When an air compressor powers all a facility's valves, it becomes an essential piece of equipment. "If the air compressor goes down, the facility can no longer send product to market," VanZandt says. "To minimize downtime, we designed our air compressor packages to be reliable and easy to work on. We also offer sensors and automation on all the crucial components to give users greater visibility. For example, they know how long each head has run, so they can plan predictive maintenance.
"If something unusual happens, we monitor enough on the compressor that a technician can figure out what is wrong remotely and grab the right parts for a repair before heading out," he says. "When a compressor is three or four hours from the nearest parts center, that can give them a huge jumpstart."
Automating Rod Lift
With a reputation as an artificial lift and processes professional with nearly 40 years of experience, Matt Raglin understands the oil field demands new technology and procedures to safely and efficiently extract the goods. As the president and chief executive officer of WellWorx Energy, Raglin emphasizes that today's dynamic wells demand dynamic solutions.
"These new wells are not your grandfather's waterflood wells," he says. "Now we see horizontals with long runs and huge sand fracs."
To optimize the performance of rod pumped wells, WellWorx has developed the Ken Well Manager, which continuously diagnoses the pump's performance and makes adjustments. Drawing on in-depth research into well behavior, the controller incorporates several WellWorx patents specifically gauged toward well control algorithms and downhole best practices.
Raglin points out that the controller is named in honor of Ken Nolen and Sam Gibbs. "Ken and Dr. Sam Gibbs revolutionized well optimization with their application of downhole dynamometers, and this is the next step in the technology's evolution," he says.
Nolen, who will be inducted into the Petroleum Hall of Fame in April, serves as research and development adviser to WellWorx. "Ken has always demanded perfection in his work. We are proud to introduce a product that embodies his high standards," Raglin relates.
The automated surface-mounted controller uses precision algorithms that leverage artificial intelligence to not only control the well but also provide diagnostics, Raglin describes. With the controller's patented "racetrack capability," he continues, the variable speed drive can make smart changes anywhere throughout the stroke to optimize performance.
To help time-strapped production engineers and pumpers make the right decisions quickly, Raglin says the controller has been designed with user-friendliness at the forefront. Whether it is on a stripper well or a top performer, the controller presents downhole data with the clarity of a medical chart and outlines steps that can be taken to improve the well's health, he reports.
"The real-time data is transmitted to the cloud, where it can be stored and interpreted," Raglin says. "The interface is easy to work with whether it is accessed from a laptop, a tablet, a cell phone or a desktop computer."
To simplify deployment, the controller has built-in cellular and WiFi capabilities. Once the device is removed from the box, these functions are available immediately, Raglin mentions.
"In almost every well, the controller's real-time diagnostics and automation will extend run times and increase production," he says. "By installing it, operators can reduce costs, increase earnings and cut their wells' overall carbon footprints."
Extending Valve Life
Because high-pressure gas lift can bring huge production volumes to surface at a relatively low cost, it is emerging as the technique of choice for managing initial production in many unconventional plays, says Corbin Mozisek, gas lift specialist with Liberty Lift. He warns that the high pressures required for HPGL can accelerate valve failures.
The pressures inflict havoc on valve bellows, resulting in deformation and leaking, Mozisek explains. "To increase valves' reliability, we have developed a new valve that has an extremely effective seal inside to protect the bellows," he reports.
In addition to investing in high-quality seals, Mozisek says Liberty crimps the bellows mechanically rather than hydraulically to provide much greater pressure resistance and prevent the damage common within traditional bellows' first three convolutions.
In the field, Mozisek illustrates, bellows often deform because of the vast gap in pressure between the nitrogen gas inside the bellows—which is responsible for charging them—and the high-pressure natural gas the bellows encounter externally. To enhance the bellows' durability and minimize squirming's role in the valve life equation, he says the new valve uses an inverted bellow that is charged externally. Instead of extending when it is charged, the bellows compress.
The inverted design means the high-pressure gas never has an opportunity to contact the bellows, Mozisek points out. He adds that the bellows' compressibility supports higher dome pressures while reducing load rates.
The valves' toughness makes them suitable for almost any well, Mozisek suggests. They feature an integral high-flow, high-pressure check valve that can endure 10,000 psi at 300 degrees Fahrenheit. The high-pressure valve core pairs a 4,000 psi rating with a triple elastomeric and metal-to-metal sealing tail plug, Mozisek describes.
"The industry needed this," says Kelly Raper, Liberty Lift's gas lift line manager. "It allows for better well control and increased pressure."
According to Kelly, the valves' reliability allows for extended use. "We can leave them in the well much longer than a traditional design, which decreases workover rig time and the number of touches made by human contact. That advances safety while minimizing costs and traffic through local communities."
Downhole Monitoring System
To identify the best ways to operate individual wells and manage reservoirs, operators must infer downhole conditions from limited information. This process of inferring downhole conditions can be time-consuming and requires knowledge of multiphase flow, so it often goes unperformed, says Matt Young, technical sales manager for Flowco Production Solutions. He warns that lacking accurate and reliable data for artificial lift systems creates significant operational inefficiencies and puts artificial lift systems and the reservoir at risk, which can result in costly downtime.
In many applications, Young advises, these risks can be minimized by collecting downhole pressure and temperature information with downhole gauges. The gauges are installed on a carrier sub in the tubing string above or below the pump and use a ruggedized electric instrument line (a tubing-encapsulated cable) to communicate signals to the surface.
"Depending on the application, we might put a single gauge at the bottom of the well or deploy several to gather data from multiple points. Regardless, this technology provides visibility we previously did not have. That visibility can enable operators to get more from their artificial lift systems, including gas lift, progressing cavity pumps, beam pumps, electric submersible pumps and jet pumps." Young reports. He says the data is available in real time, which "gives operators the ability to identify artificial lift systems that are either not performing or performing suboptimally so they can act to correct the issue."
In addition to guiding optimization efforts, Young says the data can empower engineers to spot, diagnose and fix problems rapidly. Operators can maximize run life while reducing costs for the artificial lift system and well by protecting against problems such as:
Over- or under-injection of the gas lift system;
Compressor downtime;
Pump off;
Pump overheating;
Excessive well drawdown;
High or low flow rates;
Dead heading or shut in; and
Resonant vibration frequencies.
According to Young, this capability prevents unnecessary maintenance, downtime and interventions. "The days of maximizing production at any cost are out the window," he reflects. "Now the goal is to maximize production at reduced costs and transfer the savings elsewhere in the company."
The extra production and cost savings show up not only in individual wells but across fields and reservoirs, Young reports. He adds that the longer run times the real-time data enables often translate into fewer trips to site, which reduces safety risks and environmental impacts.
The gauges have been designed for permanent and semipermanent applications to widen the areas where they can provide benefits, Young mentions. Whether they are deployed in naturally flowing wells or ones on artificial lift, he says they deliver reliable and accurate data at an economic cost that makes them attractive in numerous applications. In some fields, the gauges are installed in a parent well and can help determine communication between the child wells on the pad.
The gauges' universal design allows for their use with any gas lift system or controller, Young assures. The associated software automatically alerts appropriate users if parameters exceed a specified range, eliminating the need for continuous monitoring, he says, adding that the rugged design ensures data gets collected even in high temperature and harsh well conditions.
Critical data is transmitted to surface with output via Modbus to the controller and to the operator's SCADA system for analysis 24/7 anywhere on the globe, Young describes. "With a ruggedized tablet or smartphone, the engineer may not even need to leave his truck," he says.
Monitoring Rod Rotation
By distributing surface wear across a rod rather than allowing it to be concentrated on one side, rod rotators have proven to be a powerful countermeasure against premature rod failure, says Brandon Furr, product line manager at ChampionX. However, he acknowledges, the rods' rotation can be so gradual as to make it difficult to confirm proper rotation.
Citing reports from U.S. operators, ChampionX estimates that more than 30% of rod rotators fail to function correctly. When these failures go unnoticed, operators face preventable nonproductive time and equipment repairs, Furr warns. That expensive situation is all too common because pumpers usually must watch a rod string for several strokes to verify the rotator is working, a time-consuming task.
"We saw the need and knew we had to put together a solution," Furr relates. "We developed criteria to ensure it would be economical and widely applicable."
Ultimately, the company has introduced a wireless rod rotator sensor that spends most of its time asleep but activates every 15-30 minutes to check and report the rotator's health. Furr says this approach lets the sensor provide a three-year battery life, minimizing replacement frequency.
Installing or replacing a sensor is simple and fast, he describes. The pumper merely needs to clamp or tie the sensor to the polished rod and perform minor commissioning for it to begin verifying that the rod rotator is working, Furr details. He says the sensor immediately saves time by freeing the pumper from any need to periodically confirm rod rotation. Instead, the sensor alerts users in the event of a problem, allowing them to take immediate action.
Considering all formats in the industry, ChampionX designed the sensor to work with all rod rotators, all RTUs, and any SCADA application, Furr says. The device often delivers almost immediate returns, he reports, explaining that it significantly decreases nonproductive time and service costs.