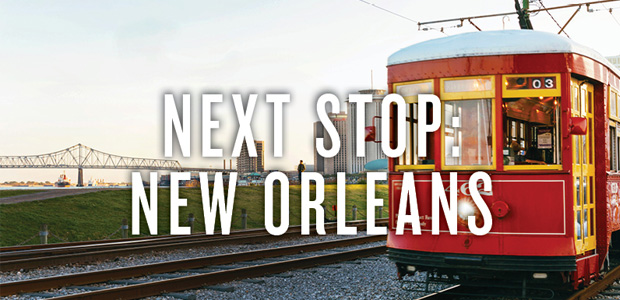 August 2019 Sneak Peek Preview
LAGCOE Technology Awards
Technology Awards Laud Innovation
For much of its existence, the oil and gas industry has pushed the limits of innovation.
Through hard work, creativity and "out-of-the-box" thinking, extraordinary new technologies have been developed to find and produce oil and natural gas. For the fifth time in the exposition's existence, LAGCOE will dedicate two technical sessions to recognizing exhibitors' best forward-thinking solutions by giving them an opportunity to present a brief overview of a recent innovation or technological advancement. This forum will allow exhibiting companies a chance to showcase new technology to the scores of industry leaders and LAGCOE attendees assembled for this one compact time slot.
NEW TECHNOLOGY SHOWCASE WINNERS
Product descriptions based on descriptions from LAGCOE 2019
Corporate Services | Basis proprietary software with mobile access
Basis is a powerful and easy-to-use equipment rental and service software that can help businesses manage remote operations. From purchasing and maintaining equipment, to dispatching and invoicing customers, Basis makes it easy to track the revenue, cost, location and utilization of assets throughout the world. Now, with the launch of a mobile application, Basis offers even more flexibility, providing users access to the same data and functionality as office-based personnel.
The mobile app allows users to enter sales quotes, field tickets, add/edit repair/service tickets, capture signatures, as well as e-mail signed documents. And when Wi-Fi or cell access are not available, the app also can be used in offline mode. Businesses using Basis have access to more real-time data, including KPIs, that enable faster decision making and more efficient operations.
Delmar Systems Inc. | RAR Plus™ in-line mooring line release component with manual/remote trigger
The RAR Plus™ is a next-generation rig anchor release technology that gives dynamic positioning/moored mobile offshore drilling units all the station-keeping advantages of moored rigs while maintaining all the mobility advantages of DP rigs. The RAR Plus also makes it possible for DP/moored vessels to operate in areas with emission restrictions and refueling gaps because it significantly lowers fuel consumption and emissions during normal DP operations.
The RAR Plus also features a mechanical backup release, which ensures moorings still can be released in case of acoustic transmission failure. In addition, the release load rating has been increased to more than 360 tonnes, allowing for disconnection at higher line tensions. A MODU can release rapidly from its moorings during a well containment emergency or weather-related situation, allowing better access for personnel evacuations or emergency response vessels.
Finkl Steel | HVX® stainless steel forging material used for fracturing
Finkl's HVX® is a patented, high quality martensitic stainless steel developed especially for the demanding hydraulic fracturing industry and manufacturers of fluid end pumps. HVX is tougher than 410 stainless at an equivalent hardness, but also is capable of being processed to higher strength levels through greater cross sections than are possible with 410 stainless without costly alloying additions. An additional benefit of the composition is that the carbides formed in HVX improve its wear resistance when compared with other stainless grades.
Frank's International | iCAM® Intelligent Tubular Connection Make-up System
Frank's iCAM® Intelligent Tubular Connection Make-up System harnesses artificial intelligence and machine learning to provide automated evaluation of connection make-up data. It is designed to reduce personnel requirements and reduce or eliminate the need for connection lay down and rework.
iCAM removes human subjectivity by giving the operator a suggested connection disposition (i.e., accept/reject) along with diagnosis and prescription of remedy if an anomaly occurs. iCAM is an automated connection integrity evaluation and prediction system that uses machine learning and big data analytics to "learn" from historical data and act or make recommendations to assure connection integrity. Although a complete list of anomalies the system is capable of detecting would be quite exhaustive, the system, owing to its machine learning engine, is capable of diagnosing conditions beyond human capability and can do so more quickly and accurately.
Glider Products | Automated Glider Pipe Handling System
Glider Products has developed a new patent-pending Automated Pipe Handling System that offers new touch-free and automated solutions for pipe handling in the field. It offers several improvements, including touch-free pipe handling from pipe yard to wellhead, automated pipe tally and fully automated pipe movement with the push of a button.
The Glider Automated Pipe Handling System's features offer rig operators several benefits. First, the touch-free handling option can reduce worker hand injuries. Second, the Glider System improves the labor-intensive and error-prone manual process of pipe tally, with real-time monitoring from anywhere in the world through the Internet. Third, by freeing workers from manually moving and tallying pipe, the system reduces manpower needs and allows limited workforce resources to be redeployed.
Ironclad Performance Wear | Hi-Viz Ironclad Command™ Gloves
The IEX-HZI Hi-Viz Ironclad Command™ Glove is the first glove to combine Ironclad's proprietary high conductivity Command touchscreen technology with high visibility fabrics and impact protection. Unlike existing touchscreen gloves, Command technology is introduced at the beginning of the process, ensuring that gloves remain conductive, and that the touchscreen does not impact any other aspect of performance. Providing better conductivity test results than the human hand alone, Command technology protects workers' hands, while not limiting their job performance in the digitally connected workplace.
On the back of the hand, high visibility safety orange and yellow features, combined with reflective accents, keep users' hands visible, while ANSI Impact level 1 protection keeps them protected from accidental bumps and scrapes. On the palm, ANSI Cut level 2 Command touchscreen technology helps workers stay safe without any loss in productivity.
MEYER | SPYDER™ Multi-Station Grease Manifolds
MEYER's patent-pending SPYDER™ Multi-Station Grease Manifold System allows a single operator to remotely grease valves individually without repeated rig downs, reducing cycle times for significant savings in fracturing crew downtime. Plus, the hose reels reduce hookup labor and make for a safer and cleaner footprint by eliminating coiled hoses. A lubrication flow meter provides quick and accurate readings to help ensure properly greased valves. Modular units can be daisy chained to accommodate multi-well fracs.
First developed in 2015, the SPYDER Multi-Station Grease Manifold System has been field tested and refined, culminating in the 2019 debut of the Gen-3 SPYDER Manifold, which offers greater automation and technology support, including automated grease programs, data logging and operations monitoring. This means lower valve repair costs, less nonproductive time and a safer work environment.
Probe Technologies Holdings | Modular constant current sensor architecture
Probe's Multi-Arm Caliper Tools (MAC™) are designed to identify completion integrity problems such as mineral deposition, corrosion, wear or mechanical deformation. Available in 24, 40 and 60-finger configurations with an extended range of measurement, the tools feature a small diameter housing that can traverse most completion restrictions. A precision machined calibration bowl ensures each tool configuration delivers accurate and reliable data.
Probe has developed a modular constant current sensor architecture for these multi-arm calipers that allows seamless scaling between different tool sizes. Probe also has introduced a new method for analyzing caliper data at temperature, which significantly shortens the heat characterization process to a few hours. It does this while delivering a 0.5% full-scale accuracy, a radial resolution of 20 microns, up to 100 samples a second, and a power consumption around one watt under high-temperature downhole environments.
Tenaris | Tenaris Hydril Wedge 623® RW® for mitigation of casing wear in deepwater wells
The increasing complexity of deepwater Gulf of Mexico drilling has prompted Tenaris to develop the Hydril Wedge 623® RW®, a premium connection technology designed for improved casing wear performance, even in the most severe deepwater and high-pressure applications.
The Tenaris Hydril Wedge 623 RW is an improved version of the Wedge 623 connection design with greater resistance to wear. It can accommodate more tool joint ID wear while maintaining connection performance as validated through combined load testing. Thanks to its simultaneous engagement of opposing flanks of the dovetail thread, it offers exceptional torque capability and compression efficiency.
Ulterra | SplitBlade™ PDC drill bit technology
SplitBlade™ is an advancement in PDC-bit engineering that increases performance, durability and control. By redesigning hydraulics to improve cuttings evacuation and prevent recirculation, the bit boosts cutter performance and rate of penetration. SplitBlade ensures efficient cutting evacuation to keep cutters clean for faster drilling.
Ulterra's SplitBlade has a number of innovative features. First, its double-barrel hydraulics create separation between the primary blades and cutting structures to better wash each section. This keeps cutters cleaner, cooler and in better condition. Second, SplitBlade includes a two-in-one cutter layout, with a cone layout for control and a separate shoulder layout for durability and speed. Third, the bit increases distribution of lateral points of contact to the formation while drilling, which improves tool face control, reduces torque variances and helps directional steering and tracking.
LAGCOE's New Technology Showcase sessions are tentatively planned for Wednesday, Oct. 9, 2019 from 1-2 p.m. and Thursday, Oct. 10, 2019 at the same time.