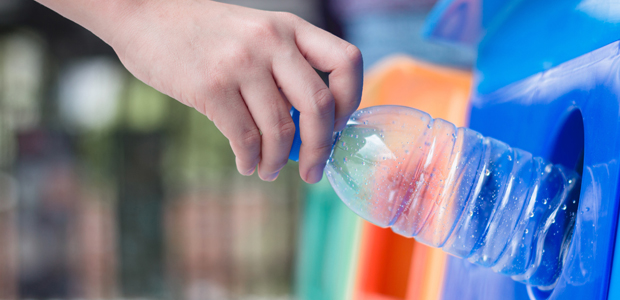 December 2021 Exclusive Story
Different Path For Plastics A Tall Order
MEDIA, PA.–Although it is the source of the world's primary transportation fuels and is burned in countless other applications, petroleum also plays an integral role as feedstock for many products. As some seek to cut that type of petroleum consumption, a pair of 2021 reports–one by IHS Markit and another by The Business Research Company–acknowledge significant logistical, financial and even environmental challenges in doing so.
According to the U.S. Energy Information Administration, in 2017, about 13% of total petroleum products consumed were for noncombustion use. EIA notes that natural gas liquids such as ethane, ethylene, butane, butylene, isobutane, isobutylene, propylene and natural gasoline and petrochemical feedstocks such as naphthas are important elements for creating plastics.
The Business Research Co. analysis estimates that the market for plastic alternative packaging will grow 15.5% by mid-decade, but identifies scenarios that may prevent that. While lack of availability and high costs have been pitfalls for plastic alternatives so far, the report suggests inadequate substitution and even environmental drawbacks are among the challenges the market may face in the future.
The IHS study, meanwhile, calls for the global plastics industry to invest $1.5 trillion in plastics recycling. The report emphasizes plastics' significant contribution to the world's waste stream, and suggests that mechanical recycling–which does not involve physical change to a product's molecular structure–is inadequate. Therefore, it advocates improvements to chemical recycling, which breaks down plastic waste through chemical and heat processes to create materials that can be used to generate energy or manufacturer future polymers.
Alternative Packaging
The Business Research Co. study looks at alternatives to plastic packaging such as biodegradable packaging, packaging products made from recycled materials and plant-based packaging. The report does not consider other packaging alternatives such as beeswax and paper, and only looks at goods and services traded between entities or sold to end-consumers.
According to the analysis, the global plastic alternative packaging market reached a value of nearly $3.36 billion in 2020, having increased at a compound annual growth rate (CAGR) of 9.9% since 2015. The study projects the market will grow to $6.91 billion in 2025, a rate of 15.5%, and to $15.09 billion in 2030, for a CAGR of 16.8%. "The growth is mainly due to the increasing awareness about plastic pollution which is expected to drive the demand for plastic alternative packaging," it says, noting that rising demand for industrial packaging also contributed.
Several impediments have kept plastic alternatives from gaining a larger market share, the report argues. "Factors that negatively affected growth in the historic period were high costs, easy availability and low cost of conventional plastics and alternative products," the report details.
Looking to the future, the analysis acknowledges that plastics are not so easily replaced, nor are there any guarantees that any product poised to compete with them will be environmentally benign.
"Going forward, technological advances, rising awareness and government initiatives are expected to support the growth of the market," the study says. It lists several forces that may slow the market's expansion, including:
An inability to replicate traditional plastics;
Bioplastics' own contribution to pollution;
The extra agricultural land bioplastics require;
A shift toward packaging-free products;
Declines in free trade; and
The coronavirus pandemic.
According to Business Research Co., the food and beverage market was the largest segment of the plastic alternative packaging market, accounting for 37.1% of the total in 2020. North America was the largest region in the global plastic alternative packaging market, accounting for 34.9% of the total in 2020. It was followed by Western Europe and Asia Pacific.
The report describes the global plastic alternative packaging market as fragmented, with a large number of small players. The market's top 10 competitors made up 12.02% of the total market in 2020, Business Research Co. calculates, adding that the market's major players include BASF SE, Futamura Group, Frapak Packaging B.V., SECOS Group and Plastic Suppliers Inc.
Mechanical Versus Chemical Recycling
The IHS report asserts that ambitious goals for attaining a circular plastics economy can be achieved by shifting a portion of the future investment required to meet the growing demand for plastics toward advanced recycling.
However, the firm estimates that the global plastics industry must expand its investment to approximately $1.5 trillion to meet demand for consumer plastics to 2050.
"Under current market trends, progress towards a circular economy for plastics would be modest, relying primarily on mechanical recycling," IHS advises. "More ambitious goals, targeted at reducing the practices of landfill (disposal), incineration and energy recovery as end-of-life solutions for waste plastics, may be achievable by redirecting a portion of new manufacturing investment towards a wider range of plastic recycling facilities, including both mechanical and chemical recycling, especially as the latter become more economically feasible."
According to the IHS Markit analysis, more than $300 billion of the total capital spending earmarked for new plastics production capacity can be redirected to mechanical and chemical recycling processing capacity. The firm says this would meet the goals of its more aggressive circular economy case.
The findings are part of the new IHS Markit Circular Plastics Service, which the firm pitches as a comprehensive, scenario-based road map of how the plastics value chain can transition from a linear to a circular economy. The research examines two scenarios: Progress toward achieving plastics circularity at an incremental, measured pace; and a more aggressive scenario in which progress is accelerated by ambitious goals and policies set by governments and society.
"Today, the plastics ecosystem has firmly committed to a transition in which the incumbent linear 'make, use and dispose model' for plastics is moving towards a more advanced state," assesses Robin Waters, executive director of plastics planning and analysis for IHS Markit. "In this new case, we keep resources in use as long as possible, extract the maximum value while in use, and then recover and regenerate valuable products and materials at the end of life."
IHS predicts that population growth and standard of living improvements will drive most of the plastic waste increase to occur in regions outside North America, Western Europe and China, including areas such as Southeast Asia, India and Africa. The firm cautions this presents formidable logistical challenges to efforts to recover and recycle plastics, since these regions are distant from the manufacturing centers of plastics production associated with the current produce and export model.
At the current pace, plastics recycling through mechanical processes may plateau at only 14% of plastics demand by 2050, or perhaps 22% under IHS' more ambitious collection and recycling scenario. The firm says the latter scenario depends on significant advances.
In mechanical recycling, IHS relates, plastic recovered from post-consumer waste is mechanically separated into a homogeneous plastic stream, cleaned and ground for re-use in new plastic articles. "Currently, this approach is the most advantageous from an economic, energy and carbon impact perspective," IHS says. "However, limitations to its use arise owing to some degradation during each re-use cycle, contamination by additives and other factors."
Therefore, despite projecting that mechanical recycling will increase from some 20 million metric tons today to 112 MMT-200 MMT in 2050, the firm says this process alone will be insufficient to achieve ambitious circularity goals.
"Unlike mechanical recycling, which does not involve physical change to molecule structures, chemical recycling breaks down plastics waste via chemical and heat processes to result in a liquid or gas raw materials for use either as energy, or raw material for future polymer manufacturing," the firm says. "IHS Markit expects step-change improvement in reactor design, catalysis and product processing to enable large scale implementation of chemical recycling, enabling the aggressive case scenario."
A Matter Of Scale
"Technology advances would allow significant plant capacity scale-up, for example, from 500-3,000 metric tons per day, versus the 50-300 metric tons per day that are common today and where pyrolysis technology is cost-prohibitive," says Jonny Goyal, associate director of technology and infrastructure for IHS Markit.
"Pyrolysis technology–that is, high temperature processes–will be able to operate with improved economics and development and will demonstrate reductions in unit fixed costs by as much as 50%-65%," he continues.
IHS asserts that such advances along the so-called technology experience curve will enable total chemical recycling capacity to increase from only 1.2 MMT today to 44 MMT-190 MMT in 2050, for different scenarios modelled.
The firm's analysis finds that closing the circularity gap will require global alignment of stakeholders:
Governments and regulatory bodies will need to coalesce and support the development of standardized goals and regulatory actions that provide clarity and promote a circular model for plastics.
Consumers and alliances will have to support the move toward circular-packaging solutions and provide greater transparency, while recognizing the many pressures companies face.
Most importantly, industry will need to develop required technologies, build assets and manage costs to transition to a new circular model for plastics.
"The petrochemical industry's core competency–turning raw materials into useful materials by chemical transformation–is being tested in new and profound ways," Waters says. "Closing the circularity gap will require an unprecedented global alignment and adoption of actionable strategies, including new business models, new alliances and logistics capabilities. Redirecting classical investments into new recycling efforts will be a critical part of this effort."