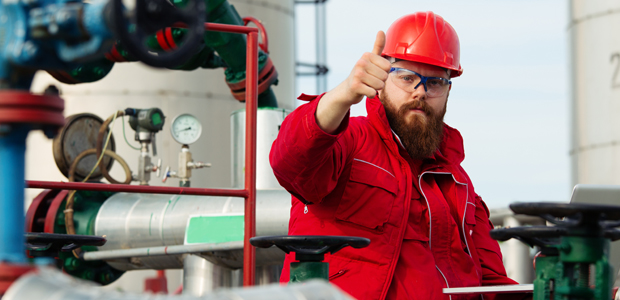 February 2023 Exclusive Story
Global Survey Highlights Oil and Gas Jobs' Appeal
The rise in oil and natural gas prices following Russia's invasion of Ukraine has transformed oil and gas into the most popular sector for energy workers to join, according to a survey by the global recruiting firm Airswift. Survey respondents in the petrochemical, nuclear and renewables sectors identified oil and gas as the sector to which they would most consider moving, Airswift clarifies.
These results come from the 7th annual Global Energy Talent Index. To create the index, Airswift recounts, the firm interviewed sector experts and surveyed 10,000 energy professionals and hiring managers in 166 countries across five subsectors: oil and gas, renewables, power, nuclear and petrochemicals. The survey was open for nine weeks and closed in Nov. 2022.
"The COVID-era 'Great Resignation' combined with the recent resurgence of fossil fuel production and prices has created major skills gaps across oil and gas and it now takes up to three times longer than before to fill every position," says Ilda Andaluz, executive vice president of global human resources at Varel Energy Solutions. She says this situation has been exacerbated by supply chain costs and shortages, which have diverted resources away from training and recruiting.
Competition for workers is fierce. The survey finds that almost a third of oil and gas workers were recruited more than six times in the past year, with 80% receiving at least one approach and 10% receiving 16 or more. Many of these approaches came from outside the industry, the survey notes.
Airswift adds that 44% of respondents have received a pay raise within the past 12 months, above the 31% for last year's survey and even the 42% before the pandemic. "Almost a quarter received a rise exceeding 5%, and only 9% had a pay cut, a significant reduction on the 21% in 2021," the survey details.
Workers anticipate higher salaries this year. "With the present oil boom expected to continue through 2030, pay optimism is growing, with 66% of professionals expecting salaries to rise (in 2023) compared to 54% last year. Forty-one percent expect a large pay increase of over 5%. The outlook is even sunnier among hiring managers, with 70% expecting rising salaries and 44% predicting rises above 5%."
Job Satisfaction
Big pay packages are driving high job satisfaction, Airswift assesses, with 69% of oil and gas workers describing themselves as satisfied in their current positions. When asked about the factor with the most positive impact on job satisfaction, 51% of respondents identified renumeration as a factor and 45% pointed to benefits. Exciting projects and strong relationships also ranked highly, and were cited by 41% and 40% of respondents, respectively.
The freedom to work flexibly got a nod from 35% of respondents, while 31% emphasized the importance of feeling they were contributing to society. Only 21% marked clearly-defined career progression paths, only 17% pointed to opportunities to relocate, and only 13% referenced the chance to work with cutting-edge tools and technologies.
"Amidst a skills shortage, the balance of power has shifted toward workers who can now negotiate higher salaries," says Airswift Chief Executive Officer Janette Marx. "Pay transparency is also increasing, with some U.S. states requiring companies to publicly disclose their salary levels, and this has created a more informed and empowered workforce more easily able to navigate the jobs market. Employer brands will increasingly need to highlight their true employee value proposition beyond pay."
According to the survey, 85% of oil and gas workers have considered switching to another role. "While career progression remains the prime driver, interest in the wider industry and environment, social and governance (ESG) are the second and third most influential factors (14% and 11% respectively)," the survey reports. "This is reflected in the fact that employees are seeking sectors at the vanguard of sustainability and innovation."
When asked what sector they would most consider moving to, 49% of oil and gas respondents identified renewables as the most popular energy sector, with technology taking second place at 27%.
Varel Energy Solutions' Andaluz encourages oil and gas companies to look for talent outside the industry. "Digitalization has created increasing skills overlaps with industries such as technology that could enable us to grow the oil and gas skills base and bring down labor costs," she suggests. "We recently recruited from the likes of Amazon."
To download the complete Global Energy Talent Index, which explores oil and gas workers' interest in international positions and provides average salaries by job and region, visit www.getireport.com.