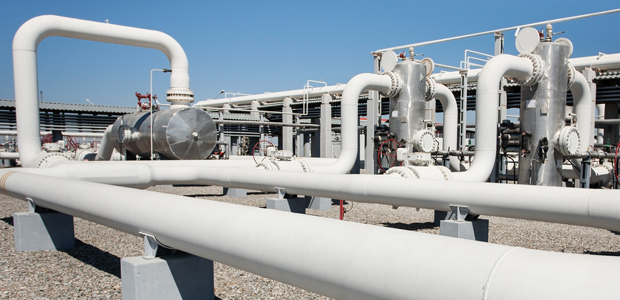 February 2022 Exclusive Story
Natural Gas Pipeline Leak Detection Methods Continue To Advance
The oil and gas industry is stepping up efforts to find and repair methane leaks from natural gas pipelines, observes Highwood Emissions Management in "Leak Detection Methods for Natural Gas Gathering, Transmission and Distribution Pipelines."
"Addressing methane leakage from pipelines has come into sharp focus," the report assesses. "This shift has been driven by learnings from new measurement campaigns and a growing need to reduce methane loss from the entire supply chain to mitigate climate change, improve carbon accounting and enable the demonstration of responsibly sourced gas."
When it is combusted, Highwood notes, natural gas has a much lower carbon intensity than coal. "However, uncombusted methane has a global warming potential that far exceeds carbon dioxide–the Environmental Protection Agency estimates as much as 28-36 times more–and leaky supply chains can cancel or reverse the climate benefits of natural gas," the report warns.
"Identifying pipeline natural gas leaks, which are invisible and often odorless, is a significant challenge," Highwood assesses. "Legacy methods include walking along pipelines with hand-held instruments (e.g., organic vapor analyzers and combustible gas indicators) and flying aircraft along rights-of-way to search for visual signs of disturbance (e.g., dead vegetation and encroachment). Although legacy methods find leaks, their overall effectiveness remains unclear, and a growing body of research demonstrates that pipeline methane emissions are of greater significance than previously thought."
Innovators are improving methane detection techniques and economics, the report assures. In fact, Highwood says at least 100 distinct leak detection technologies are commercially available. Modern approaches include new handheld devices; sensors mounted on drones, passenger vehicles and aircraft; and a growing number of satellites.
"Many operators are moving to adopt advanced solutions for detecting methane emissions from pipelines despite a general lack of regulations in North America requiring their use. This is a strong indicator of their value to industry," Highwood comments.
Screening's Role
Leak detection programs often begin by surveying wide areas, Highwood notes. Although technologies with broad coverage, such as satellites, planes and helicopters, generally entail higher detection thresholds, the report commends this approach.
"Rapidly screening sites for large sources to direct more targeted close-range surveys presents an important value proposition due to the emissions profiles typical of most oil and gas systems. Methane leak emission rates generally follow a highly skewed distribution in which a small number of leaks account for the majority of overall emissions. Therefore, screening more frequently for large leaks–even at lower sensitivities–can be more effective than less frequent close-range inspections," the report explains.
One of the traditional screening methods involves flying over a pipeline right-of-way in search of visual pipeline failure indicators, such as dead vegetation, ground disturbances, melted snow and right-of-way encroachment, Highwood points out. Usually, areas of concern would be flagged for follow-up using handheld methods.
Visual inspections "may prove useful in regions where the exact locations of pipelines are unknown, but may be ineffective at reliably identifying the majority of leaks," the report assesses.
Today, aircraft can be equipped with devices that detect methane, such as infrared spectrometers and optical gas imaging cameras. "Aircraft detection limits range from a few kilograms of methane per hour to dozens of kilograms per hour," Highwood reports. "This technology is readily available for deployment and has undergone multiple third-party controlled release tests to verify performance metrics for aboveground infrastructure.
"The main advantage of aircraft technologies is the more significant spatial scale, providing the ability to survey hundreds of miles of pipeline per day or, depending on the infrastructure density, hundreds of sites per day," the report suggests. According to one of the experts interviewed for the report, the cost for monitoring pipelines with aircraft ranges from $20 to $100 a mile.
Drones
There is strong interest in using unmanned aerial vehicles to find leaks, the report indicates. "Like aircraft, UAVs are not restricted to roads and can complement close-range methods by reaching dangerous or inaccessible places," it explains.
UAVs also tend to be more sensitive than aircraft-mounted sensors because they can fly closer to the methane source. Aboveground controlled release testing puts UAVs' minimum detection threshold below 15-20 grams of methane an hour, much lower than most other technologies, Highwood observes. "Testing on pipeline rights-of-way has been underway since 2019 and preliminary results suggest UAVs can detect leaks as low as 5 square cubic feet an hour, but that at least two passes are required to achieve probability of detection greater than 80%," the report says.
Highwood cautions that drones have a restricted operating range and flight times limited to a few minutes or hours. That is partly because of battery constraints but also because regulations in many areas require drone operators to keep their UAV in view.
"Drone systems may show promise for surveying hard to access pipeline rights of way (e.g., steep terrain, wetlands or water bodies). More broadly, drone systems could be used in surveying long pipeline segments if they can overcome regulations that prevent beyond visual line of sight flight and overcome battery life limitations," the report says.
Other Techniques
Methane sensors also can be mounted on trucks or cars to turn them into "mobile gas labs" (MGLs), Highwood mentions. "While minimum detection limits vary by sensor used, work practice and distance from the source, available data indicates that minimum detection limits can be as low as 100 grams of methane per hour for aboveground sources and as high as 40 kilograms an hour. MGLs can also obtain measurements while travelling highway speeds," the report describes.
In addition to road access, MGLs require the wind's cooperation. "Should winds be blowing away from an MGL, any leaks present would avoid detection," Highwood cautions.
Satellites can provide regionwide emissions snapshots, but their detection thresholds can be high enough to miss even large methane sources, Highwood says. "The minimum detection limit of satellites has been estimated to be between 1,000 and 7,100 kilograms of methane an hour. While this is easily the highest detection limit of technologies discussed in this report, the recorded emission rates of some 'super-emitters' fall within this range," the report reads.
The authors say satellite providers are working on higher resolutions. They point out that GHGSat, a private satellite detection company, has claimed facility-scale detection limits as low as 100 kilograms an hour.
Mix And Match
Leak detection requires a combination of techniques, not a silver bullet, Highwood emphasizes. To illustrate why multiple tools should be deployed, the report cites a study in which aerial surveys identified 80 nonpipeline emission sources with a cumulative emission rate of 1,802 kilograms an hour.
"Handheld surveys performed at the same time found 379 sources that together amounted to only 74 kilograms an hour," the report contrasts. "Many of the leaks found during the hand-held survey were too small to be seen by aircraft. This suggests that full coverage of a system may require multiple technologies."
To monitor gathering lines for leaks, the report says many companies use mass balance systems. "These systems track the flux of gas through the network with a series of meters. Also, temperature and pressure sensors can be placed throughout the system. Drops in flow or pressure or sudden temperature changes trigger an alarm to alert operators of a potential leak," Highwood describes.
The report indicates that mass-balancing can be precise enough to detect leaks as small as 0.01% of the pipeline's throughput. "One limitation of mass balance systems is that they only alert operators of a potential leak but do not provide a location. These systems should be as sensitive as possible, trigger alarms for even small leaks and allow the operators to deploy follow-up solutions to identify the leak's source and conduct repairs," the report advises.
The report also urges gathering pipeline operators to check for leaks more frequently and collect more accurate data on pipeline rights of way.
"Automated methane detection techniques may lead to more data collected at a higher frequency. The ability to store and analyze this data may improve work practices and lower the cost of emissions mitigation by detecting more leaks sooner and predicting future leaks," the report argues.
Highwood Emissions Management says "Leak Detection Methods for Natural Gas Gathering, Transmission and Distribution Pipelines" is based on a comprehensive literature review and interviews with 10 industry experts, including pipeline operators, researchers, innovators and technology solution providers. In addition to the aforementioned information, the report includes a table summarizing the strengths and limitations of various leak detection approaches and separate recommendations for gathering, transmission and distribution pipeline operators. To download the report, visit https://highwoodemissions.com/pipeline-report.