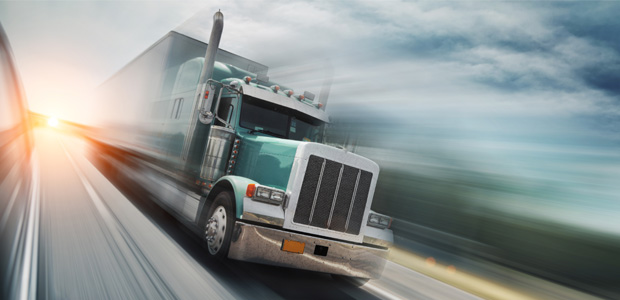 January 2014 Exclusive Story
Natural Gas Vehicles
Profitability, Air Quality Among The Driving Forces Behind NGV Proliferation
By Dave Hurst and John Gartner
BOULDER, CO.–As motor fuel costs and emissions from large engines garner additional scrutiny, more fleet owners and governments are seeking alternative transportation fuels that will fulfill their needs while improving cost and emission profiles. Thanks in part to its relative advantages over other fuels with regard to greenhouse gas emissions, natural gas is gaining attention as a transportation fuel.
The growing number of natural gas vehicles is intrinsically tied to the fuel's availability, regardless of whether the NGVs run on compressed or liquefied natural gas. And while governments and companies around the world are looking for ways to reduce environmental impacts and transportation costs, the past decade has seen new, unconventional supply sources, expanded pipeline infrastructure, and advancements in natural gas-fired engine technology make natural gas a significantly more competitive vehicle fuel. In fact, the equivalent per gallon price of natural gas in North America is well below those of gasoline or diesel.
The result is growing markets for NGVs, particularly medium- and heavy-duty natural gas-fueled trucks and buses. At the same time, the market for refueling infrastructure is flourishing, as companies look to capitalize on the newfound interest in natural gas as a transportation fuel.
Research from Navigant Research assesses the dominant forces behind sustained future growth in the worldwide NGV market–specifically, the potential impact on the medium-duty (U.S. Class 3-6, or gross vehicle weights of 10,000-26,000 pounds) and heavy-duty (Class 7 and 8, or more than 26,000 pounds GVW) truck and bus markets–and the outlook for expanded global refueling infrastructure. The reports help confirm NGVs' positive influence on balance sheets and air quality, governments' growing appreciation of those advantages, and the attendant expansion in both total NGVs and the infrastructure for refueling them.
Key Forces
Worldwide NGV sales are being driven by:
Economic benefits;
Increased NGV availability;
Environmental benefits and governmental influence; and
Growth in refueling infrastructure.
The NGV market is somewhat captive to forces that impact the overall automotive market, so that as the economy and specific industries grow, NGV demand follows accordingly. However, the NGV market also has found some niches that are proving stronger that the broader economy in the respective markets for refuse trucks, day-cab trucks and transit buses. These are markets in which vehicles use a lot of fuel and also enjoy relatively short payback periods for their incremental costs.
The economics of medium- and heavy-duty NGVs benefit from improving incremental costs and the fact that the average CNG price amounts to 42 percent of the diesel price. LNG tends to cost a bit more, but it is significantly more variable than CNG. With that kind of difference, the payback for heavy-duty trucks can be as brief as 1.5 years in North America. The major incremental costs relate to CNG or LNG storage tanks, which account for 53-76 percent of the price premium.
The NGV market experienced a growth spurt in late 2013. That appears likely to continue in early 2014 as new engines and vehicles hit the market. The Cummins Westport joint venture has launched the ISX12 G™, a 12-liter natural gas engine that is slotted between 9- and 15-liter products. This will fill a hole in North America that is expected to mean robust growth for the day-cab market. Volvo Trucks also is filling that void with a new LNG dual-fuel, 13-liter engine. Additionally, region-specific new products are coming from Landi Renzo, GAZ Group in Russia, and several North American original equipment manufacturers.
Governments still play significant roles in the NGV markets. In many regions, governments are buying vehicles such as transit buses or are funding subsidies to convert government-owned vehicles. In North America, Western Europe and some markets in Asia-Pacific, stricter emission regulations are making NGVs an increasingly attractive way to meet the new requirements.
Costlier diesel vehicles that entail more exhaust system maintenance further increase the appeal of the simpler natural gas exhaust systems. Additionally, large metropolitan areas across multiple regions are permitting NGVs while their emissions restrictions ban or limit diesel trucks.
The refueling infrastructure for CNG and LNG has surged in the North American and Asia-Pacific regions, as countries look to increase NGV use. NGV refueling is anticipated to grow more than 30 percent between 2013 and 2022, resulting in 41,133 stations worldwide. Although private industry is driving much of this growth, government incentives and promotions are having a positive impact in most regions.
LNG is expected to account for 4,048 of those stations by 2022. Most LNG refueling will proliferate in China and the United States, which combined, accounted for 96 percent of global LNG stations in 2013.
A Growth Market
These factors are contributing to a growth market in most countries. Overall, the markets for natural gas-fueled trucks and buses are expected to grow at compound annual rates of 12.6 and 5.7 percent, respectively, between 2013 and 2022. As shown in Figure 1, this projects to 398,395 medium- and heavy-duty trucks and buses sold in 2022, with Asia-Pacific accounting for 76.2 percent of the global market, North America totaling 12.7 percent and Eastern Europe making up 8.6 percent. In most markets, fuel-thirsty heavy-duty trucks and buses will outsell medium-duty vehicles and result in attractive payback periods.
The total number of NGVs on the road by 2022 is anticipated to reach nearly 1.9 million trucks and 1.8 million buses. To meet that demand, 994,404 CNG cylinders are expected to be sold in 2022. Worldwide, trucks and buses will consume 3.8 trillion cubic feet of natural gas in 2022, accounting for 69.8 percent of all natural gas consumed for transportation.
However, natural gas's economic advantages as a transportation fuel are offset somewhat by the fact that NGV refueling infrastructure costs exceed those of other fuels. While CNG stations have a robust supply chain of component manufacturers, any new pipelines needed to supply the fuel from the natural gas grid can pose a challenge to a new station's viability. The supply chain for LNG stations remains relatively limited, and many stations follow the diesel business model of truck deliveries.
Regardless of these distribution challenges (particularly in North America), the lower cost of both CNG and LNG, relative to gasoline and diesel, continues to encourage demand growth for both NGVs and their required infrastructure. North America is expected to house 40 percent of the global NGV refueling stations that open between 2013 and 2015. In fact, the estimated number of new NGV stations expected to be built in the United States over the next five to six years would make America the world leader in developing new NGV fueling infrastructure.
Laying The Groundwork
Looking forward, while significant numbers of NGVs are in use already in a handful of countries, abundant natural gas production from unconventional resource plays has started to prompt rapid NGV proliferation in other countries. Moreover, several driving forces are laying the groundwork for continued, sustained growth.
The NGV market is driven primarily by the cost differential between natural gas and gasoline or diesel. With the cost of CNG at about $0.42 for $1.00 of gasoline on a gas gallon equivalent basis, there is a strong economic incentive to use natural gas. CNG cylinders and engine equipment add 10-40 percent to a vehicle's cost, while the pricier storage tanks required for LNG add 60-80 percent. The fuel cost differential determines the payback on this additional equipment, which lately has ranged between 2.5 and 6.0 years, depending on the vehicle.
As noted, governments also are helping promote NGVs. Vehicle manufacturers are facing increasingly strict fuel economy and emissions requirements that NGVs can help to meet. Additionally, in the European Union (as well as in the light-duty market in the United States), NGV sales can help manufacturers earn extra credits toward their overall emission goals. Many governments offer purchase incentives, although these vary significantly. The most aggressive incentives in several U.S. states, as well as those of France and Italy, include either purchase vouchers or tax rebates that cover much of an NGV's incremental cost.
New natural gas discoveries mean countries, including the United States, Canada and Russia, have abundant and affordable supplies of natural gas that can be used for transportation. While this does not always translate to refueling infrastructure, the United States is seeing significant investment in NGV stations. In fact, the pace of construction suggests that the quantity of U.S. NGV stations will more than double by 2020.
Other countries and regions also are seeing growth, and most are focusing on developing dedicated NGV "corridors" to help serve intercity travel. Figure 2 shows the projected growth in both fueling stations and annual vehicle sales from 2013 to 2020.
International Forecasts
The international market for NGVs is in the midst of a growth spurt and the number of NGVs on roadways worldwide is projected to reach 35.2 million by 2020. Light-duty vehicles account for almost 95 percent of all vehicles on the road today, but as noted, trucks and buses are growing at a faster rate and are anticipated to account for 9 percent of the total fleet by 2020.
Asia-Pacific leads in terms of annual NGV purchases, with 1.2 million expected sales in 2014. While China and Pakistan constitute the largest markets, Thailand and India are growing quickly, with compound annual growth rates of 8 and 16 percent, respectively, between 2013 and 2020. The combination of readily available and inexpensive CNG, vehicle availability, and strong government support are contributing to these countries' NGV expansion.
North America, while comparatively smaller, is the fastest growing region, with a 19 percent compound annual growth rate projected between 2013 and 2020. NGV passenger cars are growing rapidly at a 19 percent compound annual rate, but will remain the smallest segment in North America because of the limited availability of both vehicles and refueling infrastructure. Buses, as well as medium- and heavy-duty trucks, are growing at similar annual compound rates (18 and 17 percent, respectively), and are anticipated to account for 47 percent of total bus sales and 5 percent of total truck sales by 2020.
The Western and Eastern European markets often are linked because Russia and the Middle East supply much of the natural gas consumed by countries in those markets. Italy and Ukraine–the largest markets–are the slowest growing (3 and 4 percent compound annual growth, respectively) because of their relative maturity.
Germany is growing rapidly (30 percent compound annual growth), and NGV sales in the country are anticipated to climb from 5,777 in 2013 to 50,737 in 2020, thanks in large part to the increased availability of refueling stations, which are forecast to surpass 1,000 nationally in 2014.
LNG trucks also are seeing significant growth, albeit in limited geographic distribution. Asia-Pacific is the largest market for LNG trucks and is forecast to see a compound annual growth rate of 11 percent, reaching 35,364 units. North America, led by the United States, also is seeing significant interest in LNG trucks and is expected to reach 4,876 sales in 2020, making it the world's second largest market. New LNG infrastructure is helping promote the truck market in both North America and Asia-Pacific.
Editor's Note: The preceding article is adapted from information published in two reports titled "Natural Gas Trucks and Buses" and "Natural Gas Vehicle Refueling Infrastructure," accessible through Navigant Research's website.

Dave Hurst is a principal research analyst contributing to Navigant Research's smart transportation program, with a primary focus on analyzing emerging markets for electric, natural gas and hydrogen fuel cell vehicles. Hurst is an experienced transportation consultant and market researcher with 16 years of market analysis experience in the automotive industry, including client engagements with Chrysler, General Motors, Ford, Toyota, Volkswagen, John Deere, Delphi, Goodyear and Lear. Prior to joining Navigant Research, Hurst worked at several market research firms in addition to managing his own marketing consulting practice. He holds a B.A. in economics from Albion College and an M.B.A. from Wayne State University.
John Gartner is a research director leading Navigant Research's smart transportation program, with a primary focus on electric vehicles, advanced batteries, and vehicle charging infrastructure. Gartner has 21 years of experience in technology publishing, market research, and consulting. Before joining Navigant Research, he was co-founder and editor-in-chief of "Matter Network," a Web content aggregation and distribution company focused on the intersection of business and technology in the sustainability economy. His previous work experience includes editing and writing for "Revenue" magazine, TechTV, "Wired News," the TechWeb network, CMP, "Windows" magazine, and NSTL. Gartner holds a B.A. in business from Temple University and a master's in education from Arcadia University.