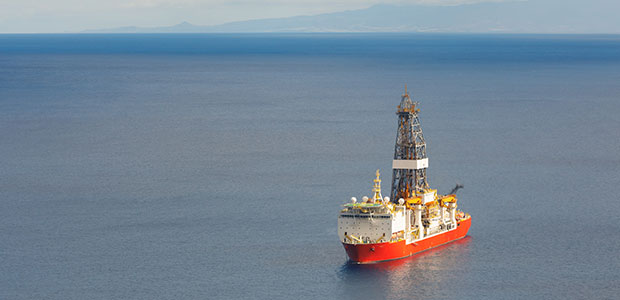 June 2023 Exclusive Story
Rebounding Offshore Activity May Spur Investments In New Rigs
Floating rig utilization has returned to pre-COVID levels, driving rates up 40% in the past year, a report from Wood Mackenzie finds. It forecasts that demand will increase another 20% from 2024-2025.
According to the report—"Are we at the tipping point of the deepwater rig market?"—active floater utilization has rebounded from a low of 65% in 2018 to more than 85% in 2023 (Figure 1). Also, the number of contracted ultra-deepwater benign rigs has returned to pre-COVID levels and day rates for best-in-class floaters have doubled in the past two years.
"Higher oil prices, the focus on energy security and deepwater's emissions advantages have supported deepwater development and, to some extent, boosted exploration," explains Leslie Cook, principal analyst for Wood Mackenzie. "Active supply is now more in line with demand and rig cash flows are positive. We expect demand to continue to rise."
Much of this expected growth will come from the "Golden Triangle" of Latin America, North America and Africa, as well as parts of the Mediterranean, Wood Mackenzie predicts. The firm says these areas will account for 75% of global floating rig demand through 2027.
Noting that recent activity has pushed floaters' day rates 40% higher in the past year, Wood Mackenzie predicts they will escalate 18% more. Before the end of the year, rates of $500,000 a day or greater may return for highly-prized, advantaged ultradeepwater rigs, the firm adds. Benign ultradeepwater rigs have averaged $420,000 a day in the first half of 2023, with utilization at 90%.
"With increasing demand and rates, we are approaching the tipping point for new builds and reactivations," Cook assesses. "We haven't reached it yet, but for new builds, it's not a question of if, but when. The need for decarbonization, technological advancement, more efficiency and, ultimately, fleet replacement will drive a new cycle. If rig economics remain robust and rig companies see contractual risks abate, this could be sooner rather than later."
In his weekly column, Wood Mackenzie Chairman and Chief Analyst Simon Flowers makes the case for new builds. "The latest eighth-generation rigs can deliver in ultradeepwater, improve drilling efficiency and reliability and help meet the industry's goal to reduce emissions," he says. "We reckon current rig rates support new build economics."
But Flowers suggests the coming upcycle will be more restrained than its predecessors. "As drilling costs rise, we expect operators will delay investment and reconfigure less advantaged new projects. Drilling companies, for their part, will be loath to commit to new builds without long-term contracts, which operators are reluctant to offer," he explains. "Many rig owners will continue to manage and enhance margins on their existing fleet, while taking the lower-risk option of reactivating the most capable and viable stacked rigs under firm contracts."