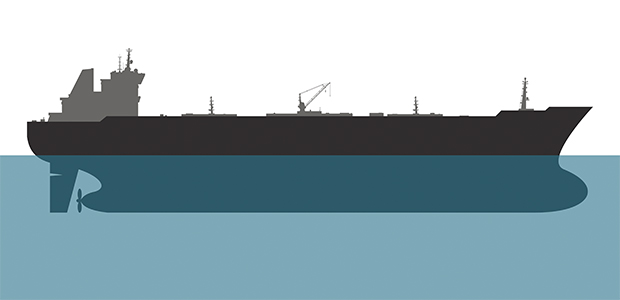 March 2018 Exclusive Story
Logistics Management
System Optimizes Terminal Storage, Transportation
By Robert Kessler
HOUSTON–With the rapid growth in U.S. oil and gas exports sourced from onshore shale fields, today's midstream liquid terminal product storage and transportation infrastructure is increasingly at risk of becoming a logistical bottleneck that increases upstream costs. Fortunately, the terminal management tools that have been used for the past decade in midstream and downstream operations to improve efficiencies, starting at the dock, are being extended to help optimize operations across the entire facility–including tanks and pipelines–thereby creating a number of new opportunities for upstream stakeholders.
As the new hub for all terminal logistics, today's Web-based management tools provide a holistic view of terminal efficiency and enable operators to manage the full range of multimodal product movements while also performing real-time operational planning. This includes collaborative pipeline transfer scheduling, tasking and line management functions, forecasting, and historical reporting. This is becoming increasingly critical as product comes into the terminal through pipelines as well as by rail, trucks and vessels.
Perhaps even more importantly, these tools make it possible for product schedulers, traders, planners and operations staff to collaborate in real time on complex supply chain issues by using the same information. This significantly improves collective decision making and process optimization as compared to the traditional processes of scheduling weekly meetings and sharing manually created spreadsheets and other documents.
As this technology is adopted, it is driving a new terminal environment in which the organization can use real-time key performance indicators (KPIs) and trending to make better logistics decisions, reduce planning-conflict oversights, alert stakeholders to scheduling conflicts, and improve capital investment analyses.
Greater Collaboration
In recent years, the oil and gas industry has encouraged collaboration across the entire supply chain. This includes upstream stakeholders, many of whom are monitoring custody transfer operations. All parties that are responsible for product streams need visibility into available transportation modes, along with the opportunity to improve enterprisewide backhaul scheduling efficiencies. End-of-month reconciliations should be as easy as possible, and there should be ready access to all required remaining-on-board (ROB) information that is used to reconcile forecasted versus actual custody transfer discharge volumes.
Today's terminal management solutions deliver this comprehensive logistics information, along with the ability to alert stakeholders to a variety of logged events. Stakeholders can pre-empt planning oversights and associated scheduling conflicts because they have complete real-time visibility into each step of multiple, often interdependent, processes.
All operational and scheduling data are merged into one place, so that, for instance, if two products need to go through the same pump, users can appropriately schedule when each individual product will be sent through. Users also will know whether one product might require special handling or take longer to transport than another product. In addition, stakeholders can collaborate on tank-level forecasting and on preventing overfill and underfill situations by proactively alerting one another about scheduling conflicts. Users can build tank-to-tank lineups on the fly and keep them for future use, ensuring they are created in a consistent fashion. Everyone can understand throughput for every line and route, identify bottlenecks, and build business cases for additional infrastructure.
Terminal management tools also provide the historical reporting that is necessary for KPI creation and management. Stakeholders that leverage KPIs in this way have a better understanding of the root causes of delays. They can improve and standardize productivity best practices and benchmarking, and alert users when they are about to exceed performance thresholds. All parties can collaborate on decisions about actions to take so they can remain within the KPI best practices envelope. External audiences also can benefit from KPI information, including analysts who are generating validation for expansion plans and associated capital investments, and needing historical KPIs about each mode of transportation (MOT) and/or each individual asset.
Embracing Industry 4.0
The newest Web-based terminal logistics management solutions got their start at the dock, where they leveraged steady advancements in consistent and automated asset utilization reporting. They were initially used to provide more visibility into vessel operations and efficiency, leveraging real-time and historical automatic identification system (AIS) data about vessel movements to cut costs and improve the safety and security of liquid cargo transportation.
Now, these tools are part of the "industry 4.0" transformation, which improves process efficiencies by aggregating sensor and planning/forecasting data into a single view, and by using analytics and real-time alerting capabilities to streamline and optimize decision making. At the terminal, industry 4.0 tools such as terminal logistics management platforms, are helping to reorganize and enhance all supply chain logistics while serving as the single, most consistently accurate source of shared information.
These tools have been extended to encompass all terminal product movements from the dock to tanks, trucks, rail and pipelines. This creates new and better ways to improve real-time operational planning and reporting across all transportation modes–from pipeline transfer scheduling, tasking and line management functions to historical reporting for performance tracking, optimization and trending analyses. They have also been augmented with forecasting capabilities across all transportation modes.
In the future, terminal management solutions are expected to take on more of these logistics optimization tasks by ingesting a greater variety of operational and product scheduling data inputs. With these tools, it will be possible to make scheduling decisions based on both historical data and predictive analytics.
For instance, stakeholders at the dock will be able to generate predictive estimated times of arrival by using a combination of machine learning, historical data and real-time estimated time of departure information. Another big opportunity will be the enhancement of berth-on-arrival capabilities. The Oil Companies International Marine Forum (OCIMF) virtual tender initiative is aimed at reducing fuel costs by increasing the efficiencies of port calls and related support activities. Terminal management solutions with predictive analytics capabilities will be able to help here, as well.
As the oil and gas industry becomes more collaborative across all upstream, midstream and downstream operations, terminal management tools are emerging as a logistics hub with far-reaching value across all product movements. These tools enable organizations to improve their asset utilization reporting; alert stakeholders to conflicts; and provide all the necessary information for collaborative logistics troubleshooting, simplified KPI development and monitoring, and better-informed capital expenditure analyses.

Robert Kessler is program manager, maritime global data solutions, at Oceaneering International Inc. His responsibilities include the development and application of the Oceaneering® TerminalSmart™ Web-based management system. Before joining the company in 2012 as director of business development for enterprise software, he had 21 years of experience in a variety of management and port engineering roles for AIRSIS, ABS, RBK Data Specialists, Nielsen Transportation Group, AMSEC and BSMI. Kessler holds a degree in marine engineering from the United States Merchant Marine Academy.