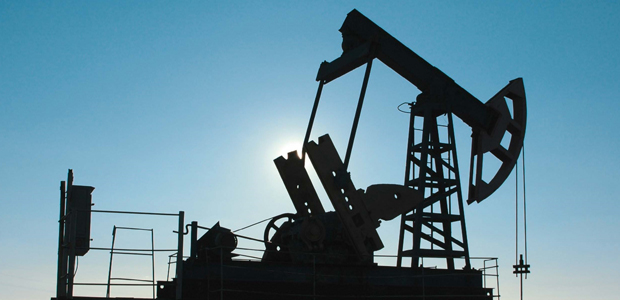 June 2020 Exclusive Story
Enhanced Recovery
Technology Boosts Unconventional Oil, Gas Production
By Chris Ebeling
BRIDGEWATER, N.J.–Hundreds of thousands of U.S. oil and gas wells are in decline or producing minimal volumes, including many older-generation shale wells. Cyclic huff 'n' puff (HnP) technology using gas injection has proven an affordable, effective means of enhancing recovery. In plays such as the Eagle Ford, recent studies indicate that HnP injection is more effective than continuous gas flooding to boost oil production from shale.
A new "energized" HnP treatment technique has been developed for stimulating production in existing wells, with proven efficacy in horizontal assets in unconventional reservoirs. The nanoparticle-alternating-gas (NAG) solution is particularly suitable for existing wells with declining production, and provides a next-generation, practical solution for full-field redevelopment EOR in unconventional fields.
With more than 100,000 existing unconventional wells, more than half have production volumes low enough to be considered for EOR or refracturing applications. At an approximate order of magnitude lower cost than well refracturing, NAG HnP treatment with gas and nanoparticles provides a cost-effective option for maximizing production using existing reservoir contact without the risks sometimes associated with refracturing.
The technology utilizes Nissan Chemical's nanoActiv® hydrocarbon recovery technology (HRT) or enhanced flowback technology (EFT) with alternating injections of carbon dioxide or nitrogen to boost well performance and production rates.
On their own, gas injection and nanoparticles have each proven effective in EOR. However, this energized HnP treatment technique is the first to integrate both. By combining the properties of gas and nanoparticles, a unique, synergistic process is created that simultaneously addresses multiple potential production issues. In addition to declining daily rates, such production issues include fines migration, clay swelling, and increasing water production resulting from relative permeability changes. This multiple-purpose capability is extremely useful because wells often experience a number of issues and operators may not know the exact nature of the problem.
Injected N2 or CO2 stimulates the well with pressure, and removes debris, fines and other matter. It also displaces oil and gas in the reservoir, mobilizing them to the wellbore. As added benefits, CO2 reduces swelling and oil viscosity, facilitating oil flow when the mix is miscible and improving oil recovery in HnP treatments. N2 displaces oil or gas near the wellbore to enhance hydrocarbon recovery.
The gas distributes the nanoparticles more effectively, penetrating micro- and nanofractures and pores and pushing them deeper into the formation. As a result, the gas and nanoparticles maximize their production enhancement capabilities and enable production that otherwise would not be possible.
Lasting Effect
The highly surface-modified nanoparticles penetrate farther and more thoroughly permeate the natural fracture network than traditional remediation or restimulation technologies. The nanoparticles exhibit a persistence factor on rock surfaces, which can alter the wettability characteristics and create a lasting effect over time.
HRT uses engineered nanoparticles in a colloidal dispersion. When injected into a well, the nanoparticles align at the three-phase contact angle, forming a wedge film between oil and rock and producing a Brownian motion, diffusion-driven mechanism known as disjoining pressure. This process increases oil recovery rates and production efficiency over a lengthy period. Meanwhile, EFT is a nanoparticle micellar dispersion process, consisting of silicon dioxide nanoparticles, a soybean extract solvent, and a blend of surfactants. It lifts hydrocarbons off rock surfaces by chemically reducing interfacial tension and mechanically fragmenting hydrocarbons into smaller droplets.
The HnP-style injection of this gas-nanoparticle combination in existing wells improves incremental hydrocarbon production and economic returns. Successful treatment enhances production for six months or more, with improvements lasting up to 24 months, thanks to the effective penetration and residual value of the nanoparticles.
With this relatively low-volume, cost-effective treatment, a full field program can be effectively developed for operators to treat and retreat multiple wells over a period of years using optimal supply and service logistics to provide a practical, economic EOR solution. The technology is extremely flexible and can be used with all types of wells.
Similar to a conventional HnP application, NAG treatments consist of three phases: injection, soaking, and production. Because of the synergies between the nanoparticles and the gas, soak times can be dramatically reduced compared with traditional HnP treatments.
Because every well is different, HnP treatments are tailored for each individual well, depending on the type of formation, well history and other production issues. Before prescribing a recommended treatment plan, candidate wells are screened and analyzed to assure the correct treatment (i.e., one that will generate the best desired result). Post-treatment, production is monitored up to 180 days to determine the most suitable next-stage treatment.
Enhanced Oil Recovery
Field application data shows that the new NAG HnP treatment produces significant and sustained improved hydrocarbon recovery. In its initial applications, the technology was used to treat open-hole completed horizontal wells in the Austin Chalk and Buda Limestone with a combination of N2 and nanoparticles.
Production was monitored for 180 days after treating and reported incremental production improvements on a barrel of oil equivalent basis ranged from 12% to 564%. As an example, one well treated in the Buda Limestone formation was still producing at an enhanced rate 690 days after treatment. It continued to produce three times more barrels of oil and 3.3 times more natural gas per day 690 days post-treatment.
Applying knowledge gained from the Buda and Austin Chalk applications, an EOR treatment was designed for a horizontal well in the Eagle Ford Shale in Zavala County, Tx (Figure 1). For this prescribed treatment, 160 tons of CO2 were injected in combination with 7,000 gallons of nanoparticle solution over 11 stages. The treatment took less than 24 hours to inject.
Hitting all post-treatment targets, the Eagle Ford treatment improved oil production to 37 bbl/d 60 days after treatment, at the top of the 31-37 bbl/p targeted range. Production was 32 bbl/d after 90 days, within the 27-36 bbl/d targeted range. The project yielded a 60-90 day payback, again within the targeted range. The incremental oil net revenue for the 90-day period, based on the incremental oil production improvements on the seven-well lease that includes the treated well, was greater than the total cost of the single well treatment. What's more, at 240 days post-treatment, the treated well alone produced more than 5,000 barrels of incremental oil.
The energized HnP treatment generated a positive response by increasing production for more than six months, and was still going strong 237 days later. The 237-day post-treatment data shows that the well's decline was stopped and even reversed. Moreover, offset wells also responded positively to treatment. Total oil production at about 60 days post-treatment for the seven-well lease grew by 2,021 barrels. By contrast, production had declined an average of 3,938 barrels per month for the seven months preceding treatment.
Enhanced Gas Recovery
In the Woodford formation in southern Oklahoma, the Arkoma No. 1 received an HnP treatment using nanoparticles and N2 for EOR (Figure 2). Prior to treatment, the two-year-old well had produced 1,300 Mcf/d of gas and had not produced any crude oil in 45 days. Its initial production had been ~3,400 Mcf/d.
The first one-day injection, alternating 190 tons of N2 with 7,000 gallons of nanoparticles, stopped the production decline. During the injection of gas and nanoparticles, a rapid communication was observed with the Arkoma 2 offset well. It was realized that both Arkoma 1 and 2 would need to be treated with NAG HnP to reach optimal treatment levels.
Prior to treatment, the Arkoma 2 had produced 1,300 Mcf/d of gas and 6 bbl/d of oil. The well's IP had been about 2,600 Mcf/d. After the full 2-day NAG treatment with 360 tons of N2 and 14,000 gallons of nanoparticles (which had to be injected through Arkoma 1 because of production tubing issues with the well), Arkoma 2 responded with sustained production 120% greater than its IP. Arkoma 1 continues to achieve sustained daily gas production levels of 2,200 Mcf/d, well above its pretreatment production of 1,300 Mcf/d.
Incidentally, soak times for both Arkoma 1 and Arkoma 2 were only two to three days, a significant decrease from the multiweek soak times of other HnP treatments that do not benefit from the synergism of the energized process.
The Woodford HnP treatments generated a six-month payback with incremental gas and oil production post-treatment for Arkoma 1, and a three-month payback and 70% return on investment for Arkoma 2. The production improvements offered the operator a reliable, cost-effective alternative to any other restimulation method and provided a practical, economically viable solution for full field redevelopment enhanced recovery.
In addition to the incremental production gains from Arkoma 2, two independent reservoir engineers re-evaluated the well's estimated ultimate recovery, adding an additional 1.5 billion-1.75 billion cubic feet and providing some $3 million in additional asset value.
Frac Hit Mitigation
One of the risks from refracturing is the detrimental effect of fracture-driven interferences (FDIs), otherwise known as frac hits. NAG HnP treatment is a practical and effective technology for mitigating frac hits while also stimulating well production.
HnP treatments for frac hit mitigation use the same treatment method as energized HnP treatments for EOR. However, they are designed specifically for frac hit mitigation using specific well characteristics. Treatment volumes are targeted to fill well voids to a pressure of 2,000-3,000 psi. Specific volumes are calculated based on the well's configuration, completion/fracturing method, and production history. The nanoparticle grade is selected based on screening tests using oil and produced water samples from the candidate parent well.
The treatment design is a simple three phases. The first phase is an enhanced recovery treatment. It also represents an injectivity test to get an indication how the well will respond to treatment. As part of this phase, the productivity enhancement fluid is injected, alternating nanoparticles and N2 or CO2. In the second phase, gas and nanoparticles are co-injected in ratios corresponding to a high-quality foam to minimize leak-off while cost effectively filling the void volume.
In the optional third phase, the additional gas or combination of gas/nanoparticles from the treatment of the infill well is used to maintain pressure immediately prior to or during the fracturing of the child well.
In addition to mitigating frac hits and enhancing parent well production, energized HnP treatments allow a quicker return to production than with produced or recycled water-based treatments. And, of course, it also avoids additional excess water-based damage.
As the case studies illustrate, combining nanoparticles with CO2 or N2 synergistically enhanced recovery in unconventional reservoirs and mitigated frac hits. The Eagle Ford treatment enhanced recovery and yielded payback within the designed target ranges. In addition, it required smaller volumes than a traditional HnP gas treatment, and a significantly shorter treatment period. In the Woodford, the HnP treatments reversed production declines, improved oil recovery and paid for themselves within the targeted 90 days.
The results show that effective treatment combinations can target the production response and economic return for a specific well. Moreover, the response can be measured as an increase in production or a slowdown or halting of the well's decline trend. Operators reduce risk, improve production and boost the economics. Looking ahead, the most economically valuable solution will be to treat a field of wells, then retreat over time with the most cost-effective gas for the field–be it CO2 or N2.
HnP treatments are highly flexible and easy to implement with existing field equipment and methods. Plus, they have proven to be practical, cost-efficient and effective in enhancing oil recovery from unconventional resources. Most importantly, they provide a means for practical EOR in the unconventional world. Utilizing existing available resources, multiwell programs for field redevelopment can be quickly brought up to scale with relatively low capital requirements and risks.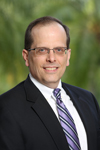 CHRIS EBELING is executive vice president of sales and marketing, U.S. bulk, at Messer Americas in Bridgewater, N.J. He has 30 years of experience in the industrial gases industry, progressing through a series of engineering, sales and product management, and general management roles of increasing responsibility at AGA, Linde and Messer. Ebeling holds a B.S. in mechanical engineering from Penn State University and an M.B.A. from Case Western Reserve University.