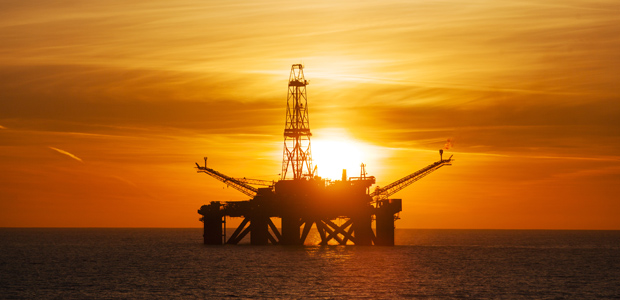 December 2018 Exclusive Story
Corrosion Control
Technology Mitigates Corrosion-Related Problems
By Merrick Alpert
RALEIGH, N.C.–Corrosion is an expensive and prevalent problem in the oil and gas industry, accounting for more than 25 percent of annual equipment failures and costing billions of dollars to remediate, according to statistics from the National Association of Corrosion Engineers International.
Traditional corrosion protection methods rely mostly on short-lived physically-bonded coverings of substrate surfaces such as tapes, multiple-part coating systems, and cathodic protection. These methods merely lengthen the time before a steel asset–whether a downhole tubular or a piece of structural iron on an offshore platform–inevitably begins to rust.
In some operating environments, traditional coatings simply cannot withstand the conditions. An example is the U.K. sector of the North Sea, one of the most brutal operating climates in the world. Often ice cold and windswept, rigs and platforms in the North Sea face a constant corrosive onslaught of waves and salt spray.
In a collaborative effort designed to improve vital protection of offshore assets, the Oil & Gas Technology Centre (OGTC) in Aberdeen is successfully conducting trials of an advanced anti-corrosion coating on two offshore platforms in the North Sea. Advanced chemically bonded phosphate ceramic (CBPC) technology gives operators a new solution to mitigate problems associated with corrosion in a number of applications and operating environments.
After extensive research, OGTC identified a spray-applied inorganic CBPC coating as a method of delivering long-term protection for offshore assets. The anti-corrosive coating represents a new category of CBPCs that can stop corrosion, ease application, and reduce offshore platform production downtime even in humid, storm or monsoon susceptible conditions. The technology prevents corrosion to extend equipment life and minimize the cost and production downtime required to recoat, repair or replace damaged equipment, Moreover, its upfront capital costs tend to be lower than traditional corrosion prevention options.
With OGTC sponsorship, the new coating was applied in field trial programs on two platforms on the U.K. Continental Shelf, one operated by Total E&P and the other by Nexen, a wholly-owned subsidiary of CNOOC Limited.
Platform Field Trials
After surface preparation, the coating was applied last December to areas of the Total's Elgin "A" platform's lower deck that were suffering from severe corrosion. A topcoat was added for aesthetics. In the trial area, the existing coating system was completely removed from structural steel tubulars and flat plate. The structure was power washed and degreased to remove contaminants. All tubulars were sandblasted to SA 2.5 standards, and flat plate was mechanically prepped to ST3.
While "rust rashing" (a cluster of rust under portions of an applied coating) was visible on areas prior to spray application of the anti-corrosion coating, this was deemed acceptable due to the CBPC's unique properties. It can be applied to a damp substrate with rust rashing/flash rusting, and high salt levels do not degrade the coating, which reduces surface preparation requirements. The coating can cure in a single coat 15 minutes after application, depending on climatic conditions, which expedites completion, compared to traditional coatings, which require extensive drying time between coats.
In contrast to traditional coatings, which form a physical barrier to corrosion until breached, the CBPC technology chemically bonds with bare substrate surfaces, providing an iron magnesium phosphate layer that prevents steel corrosion. This process provides a very thin layer (±2 microns) of permanent protection.
A second layer–a tough ceramic outer shell–provides further protection, and also acts as a reservoir to re-phosphate the steel if needed. This ensures the alloy layer remains intact, and allows it to "self-heal" if it is ever breached by mechanical damage. During the ongoing trial, testing has been done using cross-cuts six to eight inches in length down to the substrate to provide evidence of the coating's self-healing properties.
After the early success of the Total E&P trial, a second OGTC-sponsored trial was initiated on Nexen's 'Buzzard' platform in June. Following surface preparation, the anti-corrosion coating was applied to platform areas suffering from severe corrosion. While results from this second trial are still under consideration, they look extremely promising for demonstrating the technology's potential for combatting offshore asset corrosion, extending safe production and reducing the need for costly maintenance and downtime.
Protecting Tank Batteries
The anti-corrosion coating is being applied to other types of oil and gas production equipment and assets, including crude oil and petrochemical storage tanks. In these applications, it is vital to address corrosion under insulation (CUI), which can cause forced shutdowns, lost production, and other serious problems. CUI, which involves the corrosion of vessels or pipe beneath insulation related to water penetration, is insidious because it can remain undetected until leaks occur or the insulation is removed for inspection.
Fortunately, by addressing a few important considerations regarding corrosion, tank battery owners can stop corrosion and CUI for years to dramatically extend tank and pipe service life. In doing so, they can also improve safety, reduce downtime and expedite maintenance turnaround.
Storage tank corrosion protection typically involves applying polymer paints and rubber-type coatings. Such methods create a physical barrier to keep corrosion promoters such as water and oxygen away from steel substrates, but are only effective until the paint is scratched, chipped or breached and corrosion promoters enter the gap between the substrate and coating. When this occurs the coating can act like a greenhouse, trapping water, oxygen and other corrosion promoters and allowing the corrosion to spread.
CBPCs are extending the service life of crude oil and petrochemical tanks, including those already experiencing atmospheric corrosion, by chemically bonding with the substrate and passivating the surface of steel as an alloy layer is formed. This makes it impossible for corrosion promoters to get behind the coating to interact with the substrate.
Although traditional polymer coatings mechanically bond to substrates, if gouged, moisture and oxygen will migrate under the coating's film from all sides of the gouge. By contrast, the same damage to the ceramic-coated substrate will not spread corrosion because the carbon steel's surface has been chemically transformed into an alloy of stable oxides. Once the steel's surface is stable (the way noble metals like gold and silver are stable), it will no longer react with the environment and cannot corrode.
Because the bond is chemical rather than mechanical, scanning electron microscope photography shows that CBPC does not leave a gap between the steel and the coating. Since there is no gap, even if moisture was to get through to the steel because of a gouge, there is nowhere for the moisture to travel. This effectively stops atmospheric corrosion on carbon steel assets.
Curtailing CUI Problems
CUI is the root cause of many corrosion-related problems. The insulation creates a "terrarium" on the steel in which corrosion is guaranteed to occur if traditional coatings are used. And the insulation then hides the corrosion from being detected until it is too late. Pipe is particularly susceptible to mechanical damage from shipping, installation, or facility operations that may breach traditional coatings and accelerate CUI.
Because of the risk of CUI, a dedicated team is often required to inspect vessels or extensive piping on a virtually continuous basis. However, removing pipe insulation and spot-checking that portion of pipe does not eliminate the risk of CUI along the entire pipe network and connected tank system.
As an alternative to curtail this costly inspection and maintenance cycle, CBPC's corrosion barrier is covered by a tough ceramic outer layer that resists corrosion, water, impact, abrasion, chemicals and high temperatures to dramatically reduce mechanical damage and potential coating breaches. And again, the chemical bond ensures that even if moisture were to get through to the steel because of a gouge, it would travel no farther than the boundaries of the gouge, effectively preventing the hidden spread of corrosion.
One of the greatest benefits of CBPC coating is the rapid return to service that minimizes facility downtime. The time saved on an anti-corrosion coating project with the ceramic coating comes from less surface preparation, the elimination of an intermediate coat, and expedited curing time. In fact, tanks can be returned to service within as little as one hour after applying a single coat of the ceramic coating, dramatically reducing facility downtime.
Furthermore, with traditional coatings, extensive surface preparation is required and done a little at a time to avoid surface oxidation ("flash rust"), which then requires re-blasting. However, flash rust is not an issue with the CBPC coating. This unique CBPC characteristic is due to the presence of iron in the rust, which helps to create the magnesium iron phosphate alloy layer that allows CBPC to so effectively protect carbon steel from corrosion.

MERRICK ALPERT is president and a member of the board of directors at EonCoat LLC, which has developed and patented EonCoat® anticorrosive CBPC technology for use on carbon steel. Prior to joining the company, Alpert served in increasingly senior executive positions at R&D Altanova, Colt's Manufacturing Company, Turbine Generator Maintenance, Eceptionist, Enron Energy Services, Pacific Gas & Electric, and Smith Cogeneration International. A former officer in the U.S. National Guard, Alpert is a graduate of Trinity College and Georgetown University Law Center.