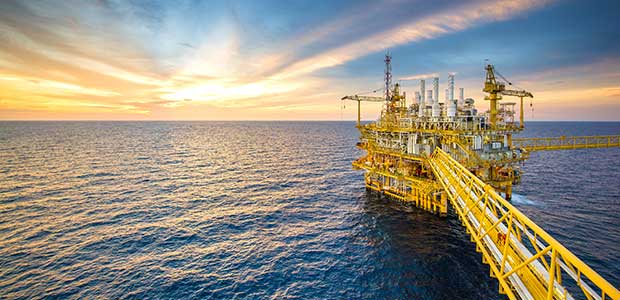 October 2023 Exclusive Story
TIPRO Notes U.S. Economy, Allies Need Gulf Production
AUSTIN, TX.—U.S. oil and gas groups in recent months have been criticizing the Biden administration's efforts to further restrict offshore oil and gas leasing and activity in the U.S. Gulf of Mexico. The Texas Independent Producers & Royalty Owners Association offered a detailed critique of the situation in a piece on the Texans for Natural Gas blog posted in late September.
TIPRO President Ed Longanecker opens the article by noting that Texas' prolific onshore and offshore oil and gas production helps ensure energy security for the United States and its allies and trade partners. By attempting to shrink Gulf of Mexico Lease Sale 261 under the auspices of protecting endangered marine species, Longanecker warns, the executive branch is weakening the U.S. economy and the country's ability to ease consumer energy costs across the globe at a time of geopolitical tension.
A Legal Rebuke
Lone Star State ports represent the country's second-largest port area, supporting more than $449.6 billion in economic activity and transporting 616.2 million tons of cargo, including energy, petrochemicals and agriculture products, Longanecker details. In addition to allowing the Texas Gulf Coast to help feed and fuel the world, he continues, the ports directly employ nearly 129,000 people and support around 1.7 million additional jobs.
Despite these economic and geopolitical benefits, in July, the National Marine Fisheries Service proposed designating a critical habitat for the endangered Rice's whale that would encompass roughly 28,000 square miles in the Gulf of Mexico, including important oil and gas production and transportation areas.
"Rice's whale designation as an individual species occurred in 2021, as scientists noticed the species did not migrate like other large whale species," Longanecker relates. "It is estimated only 50 whales remain. Although NMFS has not finalized the critical habitat designation for the Rice's whale, the Biden administration's Bureau of Ocean Energy Management recently attempted to remove 6 million acres from the final notice of sale for Gulf of Mexico Lease Sale 261, as well as stipulated vessel restrictions, including limitations on nighttime transit through the yet-to-be-finalized critical habitat area."
According to press accounts, the planned acreage cuts came from a 2020 lawsuit settlement the Biden administration reached with environmental activists. However, Longanecker observes, a federal court has found BOEM's due diligence on the matter insufficient to cut the acres in question.
"Recognizing the far-reaching implications of the administration's proposal, as well as the scope of the law, the U.S. District Court for the Western District of Louisiana ruled in September that the BOEM was violating the Administrative Procedure Act by removing the 6 million acres from offshore oil lease sales," he relates. "Shortly following this ruling, environmental groups filed an appeal, claiming the 'Rice's whale desperately needs these protections.'"
Those groups have acknowledged that their overarching motivation is to end oil and gas production, Longanecker mentions, which may help explain the tenuous connection between protecting the species and blocking activity in certain blocs.
"While the NMFS proposal is still being considered . . . it is based on limited data without a firm understanding of whether the whales routinely inhabit the proposed area in its entirety," he clarifies. "Additionally, the proposal has not met the Endangered Species Act standard for fully considering the expansive economic and national security implications of these restrictions. As a result, these restrictions are bypassing federal measures to protect the environment and hindering Texas' economy."
Shrouded Study
The Texas oil and gas industry "is committed to responsible and sustainable energy production and transportation, working on a daily basis to help meet rising demand both at home and around the world," Longanecker emphasizes. "The decision to proceed with Lease Sale 261 as originally planned demonstrates the importance of sustained oil and gas production for both our economy and national energy security."
Longanecker indicates the commitment to sustainably producing energy is shared across the industry's value chain, with companies utilizing the latest data and technology to ensure responsible operations.
Along with highlighting statements that uphold conscientious environmental stewardship from the Offshore Operators Committee—which represents companies that account for 90% of all hydrocarbon production in the U.S. Gulf—Longanecker also cites Hess Corp. Senior Vice President of Production Gerbert Schoonman, who highlights the role technology plays in advancing efficiency and minimizing environmental impacts. "Offshore, across drilling and completions, subsurface and operations, (the industry is) leveraging data analytics, automation, machine learning and artificial intelligence to make faster, better and data-driven decisions, and drive operational improvements," Schoonman states.
Moreover, Longanecker points out, the data on which the Biden administration claims to base its restrictions remains inaccessible. "Notably, NMFS' proposed regulations are dependent upon a study that is not publicly available, leaving the American public in the dark about the basis for such a significant decision with far-reaching consequences," he writes.
The American Petroleum Institute, National Ocean Industries Association, and EnerGeo Alliance have highlighted, 'this private settlement agreement between the federal government and environmental activists places unfounded restrictions on operations in the U.S. Gulf of Mexico that severely hamper America's ability to produce energy," and is effectively "a far-reaching ban on operations,'" Longanecker adds.
Gulf Gateway
"Texas' oil and gas industry is willing and able to provide safe, reliable, and abundant energy, especially in times of increased demand," Longanecker insists. "For example, during the global energy crisis, the Port of Corpus Christi increased crude oil imports and exports by 15%, totaling 112 million tons in 2022 and representing roughly 60% of all crude oil exports. However, ineffective policies that hinder Texas' Gulf Coast production and transportation place the state's economy, American jobs and global energy supply at risk."
According to Longanecker, market experts project the world soon will need more U.S. LNG, even as the U.S. Energy Information Administration indicates that the United States already is the world's top exporter, with 11.6 billion cubic feet a day of LNG exports in the first half of 2023. Countries benefitting from those reliable, stable energy supplies include the United States' European allies—such as the United Kingdom, the Netherlands, France, Spain and Germany—that still are experiencing an energy crisis.
"Importantly, the United States is only able to support global allies and local communities with consistent oil and gas production," he considers. "With offshore drilling in the Gulf of Mexico accounting for 15% of total U.S. crude production and 5% of U.S. dry natural gas production, these leases are vital for meeting increased demand."
Moreover, Longanecker emphasizes, Gulf production projects' environmental profiles are among the world's cleanest. "The Gulf of Mexico has one of the lowest greenhouse gas emissions intensities by global resource type, demonstrating oil and gas operators' commitment to environmentally responsible operations," he says.
To illustrate that commitment, Longanecker quotes Talos Energy Executive Vice President and Chief Operations Officer Bob Abendschein, who stresses that Talos works "to reduce emissions cost-effectively and facilitate lower-cost subsea tieback investments with a lower emissions profile than constructing a new platform."
"Oil and gas operators are already implementing solutions to protect the environment, and these regulations will only increase operating costs, resulting in a potential redistribution of resources to comply," Longanecker says.
Overall, the Gulf Coast is home to 47% of U.S. petroleum refining capacity and 51% of U.S. natural gas processing capacity, making offshore oil and gas production essential across the energy value chain, Longanecker maintains. "The reality is, the world is reliant upon American oil and gas production and Texas' ports," he concludes. "If implemented as currently proposed without sufficient supporting data, these critical habitat designations will directly jeopardize Texas' oil and gas industry and with it, American jobs."
Gulf Lease Sale 261 is scheduled for Nov. 8. To read the Texans for Natural Gas blog post, see Reduction in Gulf of Mexico Oil and Gas Leasing Could Devastate Global Energy Security; Markets.