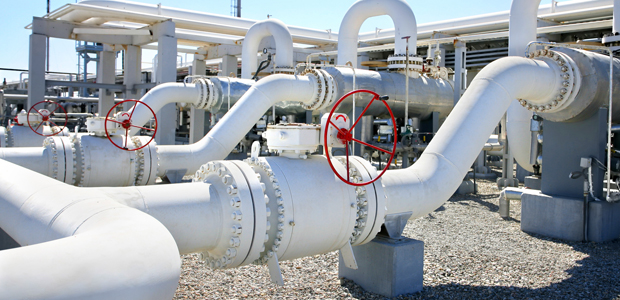 January 2023 Exclusive Story
TIPRO: STEO Shows Need For Gas
AUSTIN, TX.–When it reviewed the U.S. Energy Information Administration's annual Short-Term Energy Outlook, the Texas Independent Producers & Royalty Owners Association found ample support for calls to expand the United States natural gas pipeline infrastructure.
EIA's analysis identifies several trends that create a need for additional infrastructure, TIPRO says, including growing U.S. natural gas production, increasing liquefied natural gas exports and high winter electricity prices. EIA's report predicts that renewable resources will increase their share of power generation, but according to the association, such intermittent supplies only reinforce the need for firm, reliable gas-fired power.
"In combination with these identified trends, the Russia-Ukraine war, and the economy bouncing back after the Covid-19 pandemic, the United States energy sector is in a serious state of flux," TIPRO President Ed Longanecker says. "So, what does all of this mean for Texas energy?"
Increasing LNG Exports
"Unsurprisingly, some of the most notable trends identified in the report involved natural gas," Longanecker details. "According to the EIA, U.S. natural gas exports are expected to increase in 2023, stemming largely from the nation's further projected growth in LNG exports and demand from regions such as Europe, which previously had relied on Russia for its energy."
In 2022, the U.S. natural gas sector experienced a variety of changes that both helped and hurt output, he observes, noting that export facilities were operating near maximum capacity even before a fire at the Freeport, Tx., LNG facility cut exports by 2.0 billion cubic feet a day.
"Overall, the EIA report forecasted a stronger upcoming year for the natural gas industry," Longanecker describes. "According to the Freeport facility, operations will kick back up in the second half of January and have an operating capacity comparable to former output levels by March. Additionally, to meet the high demand for natural gas in Europe and Asia, U.S. facilities will continue to operate near maximum capacity. Combine these factors, and the EIA expects U.S. LNG exports, most of which come from Texas, to break new records by March 2023."
U.S. natural gas production will continue to climb, he adds, with Texas production driving that ascent. "The EIA forecasted natural gas production in 2023 to grow approximately 2% more than in 2022, and in both cases about 10% more than pandemic levels (Figure 1)," Longanecker says. "The major driver of natural gas production growth includes increased drilling activity in the Haynesville region, which covers East Texas and Louisiana, and the Permian Basin region, which covers West Texas and Southeast New Mexico."
Pipeline expansion projects have played a major role in enabling U.S. gas output growth and will continue to be essential, Longanecker assesses. That reality should prompt policymakers to do what they can to support infrastructure development, he argues. He credits EIA for recognizing pipelines' importance, noting that it states, "The pace at which these projects are completed is a notable uncertainty in our forecast, and delays could result in lower production than we expect."
"Without adequate takeaway capacity, such as new pipelines, producers cannot safely increase production to meet rising demand," Longanecker summarizes.
Power Cost Comparisons
The STEO also acknowledges steep winter electricity prices, particularly in the New England and New York areas. In fact, Longanecker notes, EIA estimates that average on-peak wholesale power prices will be 35% more expensive in January 2023 than in January 2022. "As a result, the region's upcoming surge in average wholesale electricity prices will be significantly higher than the rest of the nation, particularly Texas, which is projected to have the lowest increase of any region," Longanecker points out (Figure 2).
Pipeline capacity can influence electricity rates, Longanecker indicates. "In the case of rising electricity prices in the Northeast and New England regions, lack of adequate natural gas delivery systems is leading to the adoption of more costly alternatives, such as imported LNG or fuel oil, to meet demand," he relates. "In these scenarios, because of fuel adjustment clauses, expensive costs are passed on to customers in the form of higher bills. To address this, the area needs to invest in pipeline infrastructure to increase access to cheaper fuels that minimize surges in costs."
The STEO highlights renewable energy's increased role in the U.S. electric generation mix, a trend Longanecker emphasizes will only increase the need for natural gas production and infrastructure. The report predicts that wind and solar's share of electricity generation will increase from 14% in 2022 to 16% in 2023, while natural gas' portion is estimated to drop from 39% to 37%, Longanecker details. "But because renewable power is intermittent, meaning those resources do not generate energy while the sun is not shining or the wind is not blowing, we must continue to expand investments in reliable resources like natural gas, which can produce energy as needed," he states.
The bottom line, Longanecker maintains, is that natural gas underpins America's energy future.
"A clear point indicated throughout the report is the vital role natural gas will continue to play in powering the nation," he concludes. "As a result, natural gas production and LNG exports will continue to increase to meet rising demand. Expanding the current pipeline infrastructure is key to ensuring the United States can efficiently provide needed resources. This reason alone is a major cause of the Northeast and New England regions' extreme wholesale electricity prices. Additional pipeline infrastructure will be needed in the United States to keep production rates rising and prices low."