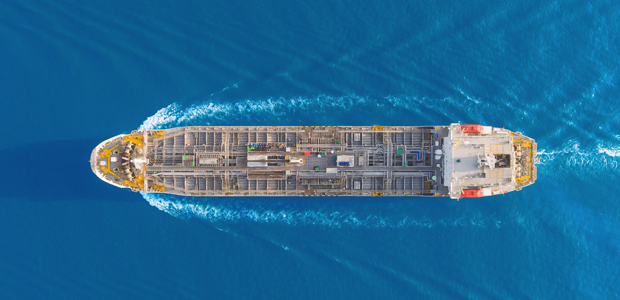 November 2022 Exclusive Story
TIPRO's TNG Highlights Need To Expand Pipeline Capacity
AUSTIN, TX.—A report by Texans for Natural Gas is offering a closer look at how U.S. natural gas has provided an essential lifeline to Europe in 2022 amid Russian aggression. The analysis, "Delivering Energy Security: Texas LNG Is Helping Keep Europe's Lights On," examines liquefied natural gas export trends following Russia's invasion of Ukraine and the subsequent European energy crisis.
Meanwhile, as LNG offers a pivotal method for moving natural gas to markets that need it, another November observation from TNG—an education campaign of the Texas Independent Producers & Royalty Owners Association—highlights midstream infrastructure constraints in key regions of the United States. As LNG export terminals enable Europeans to use natural gas produced halfway across the globe, inadequate pipeline capacity prevents populations that are much closer from fully accessing abundant U.S. gas supplies.
A Nov. 14 post to TNG's blog notes that consumers suffer when activists and policymakers stymie new midstream infrastructure. "What Happens When You Don't Build Natural Gas Pipelines: A Case Study of the Northeast" reports that natural gas costs in that region have been steeper by nearly a third, while the premium paid by Northeast electricity customers has been greater still.
Replacing Russia
According to TIPRO President and TNG spokesperson Ed Longanacker, "Delivering Energy Security: Texas LNG Is Helping Keep Europe's Lights On," illustrates the extent to which U.S. resources have helped fill a gap in European supplies that has followed Russia's invasion of Ukraine.
"Texas energy—from our wells in West Texas to our ports along the Gulf of Mexico—enabled America to meet European gas needs in a time of crisis," Longanecker considers. "This report truly illustrates the critical importance of energy security. Without American natural gas, Europe would have been at the mercy of aggressive foreign powers."
According to TIPRO, the report offers several important takeaways:
The United States drastically increased its LNG exports to Europe: 74% of all U.S. exports went to Europe in the first half of 2022. During the same period in 2021, exports to Europe only represented 34% of U.S. LNG exports.
The United States shifted LNG exports from Asia to Europe: In June 2021, the top two destinations for U.S. LNG exports were South Korea and China. In June 2022, the top two destinations for U.S. LNG exports were France and the Netherlands.
Europe turned away from Russian natural gas: There was a 40% drop in Russian piped natural gas to the European Union and United Kingdom from January to July 2022.
Texas helps drive U.S. natural gas production: About a quarter of U.S. natural gas is produced in Texas.
Texas ports have provided essential infrastructure to meet European demand: 90.1 million tons of LNG moved through the Port of Corpus Christi in the first half of 2022.
Texas export facilities will feed future European demand: About 96% of planned U.S. LNG export capacity will be in the Gulf of Mexico and supplied largely by Texas natural gas.
For more details, download the complete report.
Missing Link
TNG's post about Northeast natural gas pipelines opens by noting that transportation constraints exist even when demand for natural gas is primed to surge. "As winter approaches in the United States, demand for natural gas will rise with the increased need for heating as temperatures plunge across the country," Longanecker writes. "But for regions like the Northeast, inadequate pipeline infrastructure results in higher prices for natural gas and electricity."
While there are other ways to deliver gas to end users in the commercial, industrial and residential sectors, TNG acknowledges, pipelines are among the safest, most cost-effective transportation options. "However, in recent years, some regions of the United States, like the Northeast, have overlooked the importance and need for additional pipeline infrastructure to transport natural gas, often actively fighting against additional development," Longanecker recounts. "The lack of adequate infrastructure, coupled with harsh winters, drives up electricity costs and puts consumers at risk in the New England region."
He points out that Northeast natural gas power generation grew almost 37% between 2015 and 2020, as the region's pipelines approached maximum capacity. Many households also are switching to natural gas. In fact, in the New York metropolitan area alone, 8,000 households convert every year.
"The lack of adequate infrastructure has created a bottleneck effect," Longanecker warns. "Limited capacity and failure to build new pipeline infrastructure makes it difficult for natural gas from the Marcellus Shale to reach major cities like Boston at times when it's needed the most."
With regional gas utilities using the majority of Northeast gas pipeline capacity during past winters, TNG notes the lack of spare capacity to transport gas to feed electric grids is raising questions about the region's power system. Along with compromising Northeast power grid reliability, the post continues, inadequate pipeline infrastructure sets the stage for price volatility, which has been stronger in recent years (Figure 1).
Compared with the U.S. average, Northeast residents pay 29% more for their natural gas and 44% more for their electricity, TNG calculates. Moreover, it continues, the region's air quality has declined because combining the pipeline bottleneck with growing energy demand increasingly has forced power companies to turn to coal.
"For parts of the Northeast that lack fossil fuel resources underground, natural gas and crude oil must be sourced from elsewhere," Longanecker notes. "Despite pipelines being crucial for New England to receive natural gas, the existing pipeline network of the region falls short of meeting demand and has limited access to the rest of the United States' pipeline network."
TNG points to the U.S. Energy Information Administration's observation in January—amid soaring New England natural gas prices—that LNG imports historically have been the key marginal supply source for that region because it lacks underground natural gas storage and is not a natural gas-producing region. Data from Platts Analytics shows that between Nov. 2021 and March 2022, New England imported the equivalent of about 17.8 billion cubic feet of LNG, while the country consumed an average of about 83 Bcf/d in 2021, TNG indicates.
"The region's natural gas utilities continue to experience gains in new customers and customer conversions from other fuels," Longanecker notes. "As demand for natural gas exceeds the supply provided by the pipeline system, natural gas bans in some areas of the Northeast, notably the New York City metropolitan area and portions of Massachusetts, are further complicating the region's energy challenges and high costs."
Ultimately, TNG suggests, the unpredictability of weather events in recent years, including record low temperatures, makes it increasingly essential for the region to focus on improving its energy system. "The Northeast's inadequate pipeline infrastructure is creating an unnecessary burden on its power grid and exposing the region to energy insecurity," Longanecker concludes. "Building adequate pipeline infrastructure and increasing access to the existing pipeline network to meet demand and transport natural gas is the solution for the region to protect itself from price volatility and energy system failures."
For other context, see the full post.