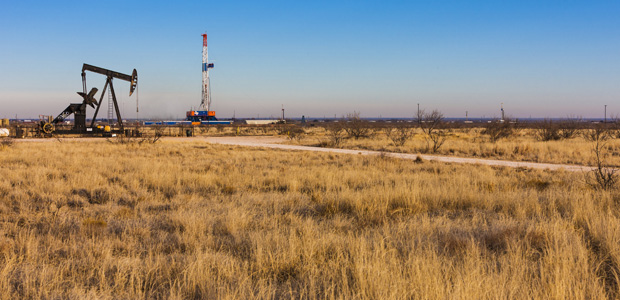 July 2019 Exclusive Story
Crude Oil
U.S. Production, Reserves Jump To New Highs
In June, Rystad Energy announced that it had raised its forecast for U.S. crude production to 13.4 million bbl/d by December 2019, and revised it May 2019 production to an average of 12.5 million bbl/d–both new all-time highs.
"Our U.S. supply projections have been revised up yet again. U.S. oil production is already higher than many in the market believe," says Bjørnar Tonhaugen, Rystad's head of oil market research.
Preliminary well production data shows that lower-48 tight oil production alone reached 8.5 million bbl/d in May, prompting an upward revision of 200,000 bbl/d in the forecast 2019 exit rate for total U.S. production. Tonhaugen says Rystad has also revised upward by 75,000 bbl/d its 2020 exit rate, which it now expects to average 14.3 million bbl/d.
"Strong growth persists in the Permian Basin on both the New Mexico and the Texas sides. Updated production estimates suggest that the Permian surpassed 4.5 million bbl/d in May. Considering the ongoing recovery in fracturing activity, Rystad Energy maintains its previous expectation that Texas production will exceed 5 million bbl/d at some point during the second quarter of 2019," Tonhaugen adds.
Thanks to tight oil plays in the Permian, Rystad's 2019 annual report of world recoverable oil resources finds that the United States holds 293 billion barrels of recoverable oil resources–some 20 billion barrels more than Saudi Arabia and almost 100 billion barrels more than Russia–announces CEO Jarand Rystad.
Tight plays in Texas and New Mexico hold 100 billion barrels of recoverable oil resources, according to Rystad's analysis, which is largely flat from the previous year's estimate as production has been replaced through improvements in well configurations and fine-tuning operations.
"We also note that production has not been fully replaced by increased reserves in some U.S. shale plays, including the Eagle Ford and Utica," says Rystad. "Oil and gas companies have been focusing on core development and cash flow rather than exploration and derisking noncore assets," he adds.
The report also projects that global production of petroleum liquids and biofuels will surpass 100 million bbl/d this year, representing a 2 million bb/d increase over 2018, even with some 5 million bbl/d of global oil production capacity currently idled due to Iranian sanctions, political instability in Libya, economic collapse in Venezuela, voluntary cuts by OPEC and its allies, etc.
The gradual comeback of this suppressed production and resilient growth from U.S. tight oil, combined with reduced oil demand due to trade conflicts, is forecast to put a firm lid on oil prices for a couple of years, according to the report.
More Infrastructure Needed
Even after a massive ongoing infrastructure buildout in the region, surging Permian crude production means the basin will need additional crude oil takeaway capacity of up to 500,000 barrels a day by the end of next decade, according to new research from Wood Mackenzie.
A moderate overbuild of pipeline capacity is expected in the early 2020s as the current wave of pipeline investments are completed, with midstream operators set to add 4 million bbl/d of new Gulf Coast-bound capacity by the end of 2022, says John Coleman, principal analyst, North America crude markets.
This wave of investment includes seven proposals for new Permian pipelines, with four ultimately reaching a final investment decision. More than 2 million bbl/d of new capacity will flow into the Corpus Christi market for export, according to Coleman. He says Wood Mackenzie has found that the rapid addition of pipeline capacity will result in two to three years' of overbuild, before normal long-haul capacity supply and demand conditions begin to re-emerge.
"As production growth expands well into the 2030s, Gulf Coast-bound pipeline capacity will tighten. By the mid-2030s, Permian-to-Gulf Coast pipeline utilization will surpass 92% in the absence of further investment, necessitating pipeline expansions or greenfield capacity."
Wood Mackenzie's supply forecast indicates there will be an additional call for Permian-to-Gulf Coast crude capacity of up to 500,000 bbl/d, with final investment decisions for the new capacity likely to be reached in the mid-to-late 2020s.
"We are in the midst of one of the largest crude infrastructure investment booms in U.S. history, with much of the investment focused on the Permian basin," Coleman comments. "As massive as this current investment wave is, we do not think the story is yet finished."
Referencing future capacity additions, he says, "The next chapter in this story will be focused on ensuring sufficient export terminal capacity in coastal markets. As these new pipelines move into service later this year, we expect a surge in crude export volumes out of Corpus Christi."
In fact, Coleman says Corpus Christi will emerge as the nation's top crude oil export hub over the next decade, reflecting major investments in shipping facilities and pipeline infrastructure. Wood Mackenzie forecasts that at peak production, the Corpus Christi region will account for 56% of total U.S. crude shipments abroad.
To enable it to handle these volumes, the Port of Corpus Christi is undergoing a $380 million expansion to allow the Corpus Christi Ship Channel to accommodate very large crude carriers (VLCCs). Some half a dozen companies have proposed building new export facilities that are capable of fully loading a VLCC, Coleman explains, adding that Wood Mackenzie's research suggests that two proposed VLCC terminals ultimately will be constructed in the Corpus Christi area.
With U.S. crude oil production volumes expected to rise by 4 million bbl/d over the next five years, a significant portion of the volumes will be transported via Permian pipeline projects, including the more than 2 million bbl/d of capacity between the Permian and Corpus Christi that is currently under construction due to come online within the next year, he notes.
"Part of this story will be the significant amount of capacity being built out of the Permian Basin pointed at the Corpus Christi market. We expect this to quadruple Corpus Christi export volumes within five years," Coleman remarks. "With the significant increase in demand for exports through Corpus Christi expected in coming years, the massive pipeline buildout into the market will need to be met with an equally massive export infrastructure buildout to facilitate an expected 300% increase in exports by 2023."