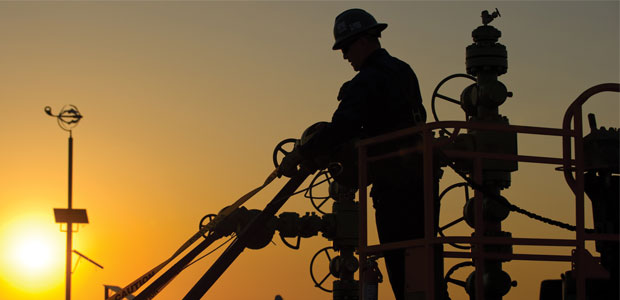 May 2013 Exclusive Story
Web-Based Systems Manage 'Human Risk'
By Michelle McGregor-Smith
RECTOR, PA.–About half of the technical personnel in the oil and gas industry will retire within the next 15 years. Moreover, an additional 30 percent of professional capacity will be needed to address global energy demands across the world's emerging economies. Thus, in 15 years, approximately 80 percent of the oil and gas workforce will have 20 years or less of experience, placing the entire industry at a higher operational risk than exists today.
The human element associated with operational risk has received very little attention over the years. Many organizations have focused primarily on quantitatively measurable risk areas such as operational risk, credit risk, and market risk, while "people risk" was addressed only within their human resource sectors.
However, given a global, highly technical, and shrinking workforce, it is being recognised increasingly that people represent a cause of operational risk that is as important, if not more important, than other causes, including failed systems, processes and information flows.
Given the staggering employee statistics, the looming global question is how oil and gas operators plan to attract, train and retain technical employees, and ensure that not only their own employees are competent, but also that their contractors have the right skills and the training necessary to perform highly technical and potentially dangerous activities on their behalf.
Using Technology To Address Business Challenge
With the growing decline of experienced, highly skilled technical workers, and continuous global reorganizations of personnel, companies need customized information technology solutions that bridge the experience gap and provide more centralized, Web-based collaborative work systems that can easily and quickly address, validate and document the relative competency of employees and contractors.
One of the most advanced competency technology solutions on the market addresses competency risk by using a combination of semantics engine analyses that apply natural language processing, text mining, and computational linguistics to make judgments about the relevance of one set of documents and pieces of information to another.
This system supports workflows that permit organizations to quickly validate employee and contractor competence, based on a complicated set of evidence, such as:
Certifications;
Field observations;
Number of times a task has been performed;
Number of years worked in an area;
Areas of technical expertise;
Continuing technical, safety and other training;
Job descriptions;
Regulatory requirements;
Resumes; and
Medical clearances.
These insights into workers' competency most often are collected from a multitude of disparate systems within an organization, and when that competency is confirmed, the solution creates a record of validation. This traceability is very important to managing internal and external risk to an organization.
The overall competency solution can apply and combine dozens of techniques. These include statistics about shared key words or phrases, measures of relatedness computed using algorithms such as latent semantic analysis, and a variety of topic detection methods. A "document" extends to anything with English text, including Microsoft Word, Excel, PDF, PowerPoint, Web pages, etc. All are stored as unstructured data, and are converted to a neutral representation that is used for competency verification and analysis.
As shown in the conceptual view in Figure 1, the technology is able to interact with existing corporate systems and build a complex and accurate map of the competency requirements of jobs and individuals. As an organization grows and changes, these competencies are updated and mapped to real-time requirements, using the evidence presented to the system.
Succession Planning Challenge
This competency-risk solution approach has many tangible benefits:
Fast and accurate succession planning allows staffing shortfalls to be addressed instantly, and correct replacements are sourced within minutes across global organizations that can exceed more than 130,000 employees.
Rapid identification of qualified staff suitable for open positions eliminates spending a lot of HR staff time trying to read and assess subjectively.
Operations managers looking for staff, as well as for gaps in staff skills, knowledge or performance, can respond quickly.
Individual training plans result in faster learning and development processes.
Easily accessible, organizational performance-analysis data provide instant global staff performance reports.
Contractor and Operational Risk Management
Finding the right set of contractor skills for work crews is of prime importance in the oil and gas industry.
For example, Canada is looking to hire tens of thousands of skilled workers for its booming energy industry. With the third-largest oil and gas reserves in the world–after Saudi Arabia and Venezuela–Canada wants to double its oil production in the next 10 years. While it has plenty of oil to tap, there aren't enough skilled workers to help secure it.
Abigail Fulton, vice president of the British Columbia Construction Association, which represents 2,000 employers in industrial, commercial and institutional contractors, is quoted in a December Fox News report as saying, "There is a severe demand for skilled workers–not entry level. Those skilled workers (need to) have trade qualifications and probably 5-10 or more years of experience."
The competency solution can quickly map and validate contractor and employee risk by:
Quickly linking existing systems and technology in HR, safety systems, learning and development, and enterprise resource planning;
Searching and validating diverse requirements for skill, knowledge, and performance by contractors and staff (skill and training level, and how many times a task was performed for a specific company at a specific location, etc.); and
Addressing complex job descriptions and competencies.
As an example, the system can address jobs with the same title (e.g., "technician"), which may have special educational, certification, and competency requirements and functions in different organizations and countries, and can represent different things in varying contexts (see Figure 2). This creates significant risk when a company outsources tasks to a subcontractor or a different county, or when departments with different responsibilities team or transfer personnel.
U.S. Department Of Defense Example
A competency solution is being used by the U.S. Department of Defense for rapid deployment and staffing of joint discipline missions that include the Army, Navy, Air Force, Marines and Coast Guard. Its goal is to map competencies among the armed forces, determine and display team skill gaps, and search a repository for training experiences that addresses those gaps.
Mission teams are optimized, based on the scenario that was likely to be encountered (i.e., peace keeping, disaster relief, combat, etc.), with real-time, individualized training/refresher information sent to mission members along with a quick test to validate and document competency in the moment prior to mission deployment.
This competency solution approach can reduce organizational risk significantly and can be used for:
Contractor services management;
Succession planning;
Large project management;
Mergers and acquisition talent assessments; and
Post-incident competency assessments for root cause and corrective action.
Human risk must be managed across an entire organization, regardless of the sector it operates in. In the oil and gas industry, companies around the world will continue to grapple with a lack of qualified and experienced personnel. The need for efficient and accurate technology tools such as the competency risk management solution will only become more critical.

Michelle McGregor-Smith is a health, safety, security and environment (HSSE) practice leader–Americas–for Wipro Technologies. She has held positions as the global director of health, safety, environment and quality for an oil and gas equipment manufacturer; global leader for HSE, real estate and facilities engineering for a drilling and metal-cutting tool manufacturer; and regional HSE positions with a global oil and gas and chemical company. McGregor-Smith's areas of expertise include operational risk; competency risk management; strategic HSSE incident management; risk assessment processes and methods; investigations; key performance indicators for operations; inspections; assessments and compliance audits for regulatory, asset and financial areas of HSSE risk; and mergers and acquisitions within operational risk. McGregor-Smith attended Texas A&M University and the University of Pittsburgh School of Law.