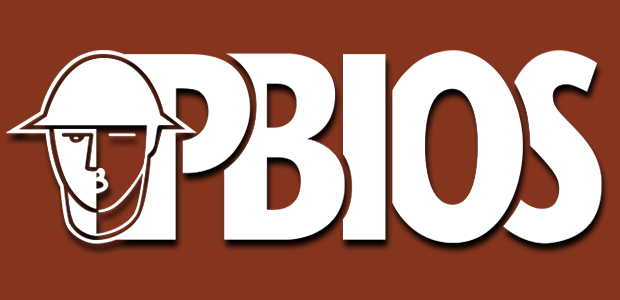 August 2023 Exclusive Story
2023 PBIOS To Showcase Technologies That Address Today's Challenges
By Stacy Jones
ODESSA, TX.—Since World War II, people from across the oil and gas industry have made their way to the Ector County Coliseum in Odessa to participate in the biennial Permian Basin International Oil Show. Noting that it covers more than 25 acres of space teeming with cutting-edge equipment and captivating exhibitions, PBIOS says it proudly holds the distinction of being the industry's largest onshore technology tradeshow.
This year, the biennial event will take place Oct. 17-Oct. 19. PBIOS says it expects to welcome more than 20,000 energy industry professionals. With more than 700 exhibitors and the theme "where innovation and technology meet Permian grit," the event will be a hub for showcasing the latest drilling, completion and production technologies, PBIOS adds.
Recognizing it as time well spent, companies invest in sending employees to the show because they know it will introduce them to technologies and services that enhance safety, efficiency and bottom-line results, PBIOS says. The show stands out as one tailored for "the working man," PBIOS describes, with the focus squarely on products and services that have demonstrated their effectiveness in the field.
This year's exhibitors will highlight the industry's quest to electrify the formidable "big iron" on location, showcasing groundbreaking innovations in utilizing stranded natural gas to fuel massive 2,500 horsepower generators, power advanced hydraulic fracturing fleets and deliver clean electricity to remote sites. Speaking of the industry's environmental pedigree, exhibitors also will share innovative new products designed to eliminate flaring or venting across various industry operations.
The event also will feature emerging technologies for water reuse and recycling, PBIOS continues, as well as a comprehensive display of automation in all its forms. For example, companies will present their latest advancements in seamlessly integrating sophisticated equipment into comprehensive control systems driven by algorithms and artificial intelligence, PBIOS clarifies.
Attendees can look forward to one of the most extensive showcases of heavy horsepower equipment, encompassing the latest generation of well servicing and workover rigs, oil field trucks, construction machinery, pumps and on-site production equipment, PBIOS adds.
Food and Fun
The 2023 PBIOS brings exciting new additions that aim to ensure attendees have a seamless, enjoyable and productive experience, PBIOS enthuses. To streamline the registration process and provide valuable insights on exhibitor procedures, dining choices and parking options, the show's organizers have published a series of concise and informative FAQ videos. These videos make it effortless for attendees to prepare for their visits and maximize their time at the show, PBIOS says.
In addition to continuing its long tradition of hosting world-famous barbecue from the Odessa Chuck Wagon Gang, PBIOS says it is introducing an array of other delightful culinary options for attendees. Hand-picked food trucks, complemented by adjacent drink stations, will be on site to cater to diverse tastes and preferences. Moreover, the Wolong Tech Café will be equipped with iNet + Starlink WiFi, providing seamless internet access for all café visitors throughout the event.
The PBIOS Podcast Party, sponsored by The Wireline Group, will feature several industry-leading podcast hosts who will conduct live interviews and fascinating discussions throughout the week, PBIOS reports. The show's organizers also express excitement about welcoming back digital caricature artist Angie Jordan. Sponsored by Privateer Consulting, Jordan will create free digital caricatures of attendees all week, capturing their presence at PBIOS in a unique and artistic manner.
Thanks to Meyer Service Co., The Oilfield Photographer and his expert photo/video team will be present on the grounds throughout the event to highlight the latest technologies and equipment in action, PBIOS says. The show's organizers mention that the photos and videos captured during the event will be available for download, preserving memorable moments for attendees to appreciate.
These captivating additions will help the event offer a delightful blend of entertainment, networking opportunities and visual treats, PBIOS summarizes. It urges oil field professionals to come for an unforgettable week of innovation and camaraderie that celebrates the oil and gas industry.
"The PBIOS Board of Directors is resolutely committed to ensuring your attendance is seamless, enjoyable and maximally productive," says PBIOS President Larry Richards. "Whether you are a seasoned industry expert or a fresh face in the field, we have meticulously crafted every detail to elevate your experience and guarantee optimal benefits from your time at PBIOS. We eagerly anticipate your presence at this year's event, which promises an abundance of innovation, insightful knowledge exchange and unparalleled networking prospects."
PBIOS is free but only open to industry personnel. While it's possible to register on site, the aforementioned FAQ videos recommend pre-registering if at all possible. To do so, or to get more information about the show, visit www.pbioilshow.org.
Editor's Note: The Permian Basin International Oil Show is organized by industry volunteers. In our July issue, this year's president reflected on the Permian Basin's ability to incubate technologies and highlighted several recent innovation that will be at the show.